National Football League
National Football League
Cris Carter rips the Browns, says Deshaun Watson shouldn't trust them with his career
Published
Jan. 23, 2017 4:44 p.m. ET

Clemson Tigers superstar Deshaun Watson declined an invitation to play in the Senior Bowl, where Browns staff will have the opportunity to coach some of the nation's best college players and gain valuable knowledge with a few months left until the 2017 NFL Draft. The Browns asked Watson to play, hoping to get a closer look at their new potential franchise quarterback, but coach Hue Jackson said he wouldn't "hold it against" Watson for deciding to pass on the opportunity.

On The Herd, NFL Hall of Famer Cris Carter not only agreed with Watson's decision, but said that the national championship game MVP should do everything he can to avoid starting his pro career in Cleveland.

"Deshaun Watson, don't go to Cleveland unless you're going to the Cavs.
I wouldn't waste… do I think they're going to take my career to the next level? If I had a choice, I would say no. I wouldn't trust the Browns with my career if I was a quarterback coming out.
.... A man has to be able to take direction of his own career, and if you don't have to work there? Hey, listen, there's 29, 30 other teams I'm sure he could find a home. I wouldn't go to Cleveland.
Look at all the good players that have left Cleveland. Alex Mack, he's playing in the Super Bowl. They got rid of him. [Taylor] Gabriel, he's playing in the Super Bowl. Wouldn't sign him, really? With their receiver problems, they wouldn't sign him?
Dion Lewis also, wasn't he cut by the Browns? He looked pretty good to me. It's amazing, I mean people when they leave the airport in Cleveland they get faster, they get stronger, they can tackle. I mean, my goodness, it must be something going on up there."
---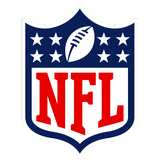 Get more from National Football League
Follow your favorites to get information about games, news and more
---