National Football League
National Football League
Cowboys outlook: Expectations low, intrigue high
Published
Aug. 23, 2011 7:02 p.m. ET

The Super Bowl isn't coming to Cowboys Stadium, and nobody is talking about the main tenant playing in February.
It's hard to tell what to expect from the Dallas Cowboys this season.
Surely they can't be as bad as their 1-7 start last season. And they probably won't be as good as the division champs who went 11-5 the year before.
Here's the really confusing part: The roster hasn't changed much. Some veterans have left, but there haven't been any of the splashy arrivals you'd expect from team owner Jerry Jones.
The most notable changes are the guys in charge, coach Jason Garrett and new defensive coordinator Rob Ryan.
Garrett became interim coach in the middle of last season and immediately shook up things. Practices went faster and were more physical. Digital clocks were installed throughout team headquarters to eliminate excuses for being late. The team went 5-3 the rest of the way, despite backup Jon Kitna and third-stringer Stephen McGee taking all the snaps.
Jones liked what he saw enough to keep Garrett, and the Princeton grad was smart enough to make sure everything would be done his way.
His culture change has continued in ways big and small, from grumpy veterans who've been dumped to the ''Carpe Diem'' sign players now see on their way to and from the practice field. That certainly wasn't left by coach Wade Phillips.
''We always talked about the importance of being great each and every day,'' Garrett said. ''We talk about the importance of letting last year's team go, and that it's a new team. You can have the exact same collection of coaches and players and the team from year to year changes and you have to redevelop that chemistry and all that goes with putting a team together. If we had won the Super Bowl last year we'd be preaching the same thing.
''We were 6-10, and I'd be lying to you if I said that doesn't kind of sit in everybody's craw as extra motivation. We're focused on today, we're putting last year behind us, and hopefully we'll stack some good days together and give ourselves a chance to be a good football team.''
Pretty vanilla stuff, right? That's where Ryan comes in.
The son of bombastic Buddy (architect of the 46 defense run by the 1985 Chicago Bears and the guy who once took a swing at a fellow coordinator during a game) and twin of audacious Rex (the coach who's guided the Jets to the AFC title game in each of his first two seasons and also made headlines for his outsized personality), Rob could be described as the anti-Garrett.
Just look at his protruding belly and long silvery hair. Or listen to what he said about the Eagles after they became the popular pick to win it all this season: ''I don't know if we win the all-hype team. That might have gone to someone else, but we're going to kick their (rear) when we play them.''
Pass-rush specialist DeMarcus Ware wasn't sure if Ryan was a coach ''or a Harley-Davidson motorcycle rider.'' But like the rest of the defensive players, he's quickly fallen in love with Ryan's style and his playbook, which is full of unpredictable ways of getting to the quarterback. That's a huge selling point to the players because predictability is often cited as the reason Dallas went from giving up the second-fewest points in the NFL in 2009 to allowing the most points in franchise history in 2010.
''I've had a lot of coaches that are fun and personable, real characters, but they weren't very good football coaches,'' veteran inside linebacker Keith Brooking said. ''He's a heck of a football coach, too. That makes it even more exciting to play for him.''
Ryan won two Super Bowls as linebackers coach in New England, and he's been defensive coordinator in Oakland and Cleveland. Ware is a great talent to build around, having led the NFL in sacks two of the last three seasons, and Jay Ratliff gives him another dynamic player up front. The problem is in the secondary, which was woeful last season, especially at safety. Abram Elam followed Ryan from the Browns to the Cowboys, and his knowledge of the system should help.
The offense is mostly the same that Garrett has been running since becoming offensive coordinator in 2007.
Tony Romo is back from a broken collarbone that ended his 2010 season in October, and Dez Bryant is over his season-ending ankle injury and his drama-filled offseason. The dazzling young receiver will start opposite Miles Austin, and alongside tight end Jason Witten, giving Dallas a potent passing game.
Felix Jones is the unquestioned featured back and he's gotten off to a strong start in the preseason.
The big question on offense is the line. There will be two first-time starters, including 20-year-old top pick Tyron Smith. Then again, last year's line was among the problems, so change there could be a good thing. And developing youngsters on the line is something this club has long neglected.
Ultimately, that could be symbolic of what this season is about: getting ready for the future.
Garrett could be in charge for a while. Maybe not a Landry-like 29 years, but probably more than five, the most anyone has lasted under Jones. So this year will be about laying a foundation, on and off the field. Veterans who don't like the changes likely will be the ones who find their job security challenged.
Most predictions have the Cowboys finishing around 8-8. As far as transition years go, that might not be so bad.
''There are times when you have your highs and you have your lows; I think we've had that,'' Ware said. ''So, right now, we're right in the middle, and we're climbing.''
---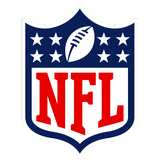 Get more from National Football League
Follow your favorites to get information about games, news and more
---