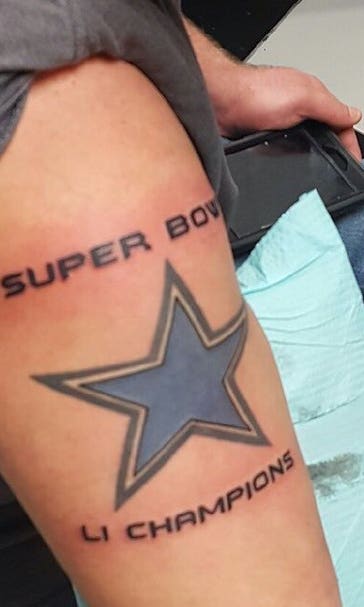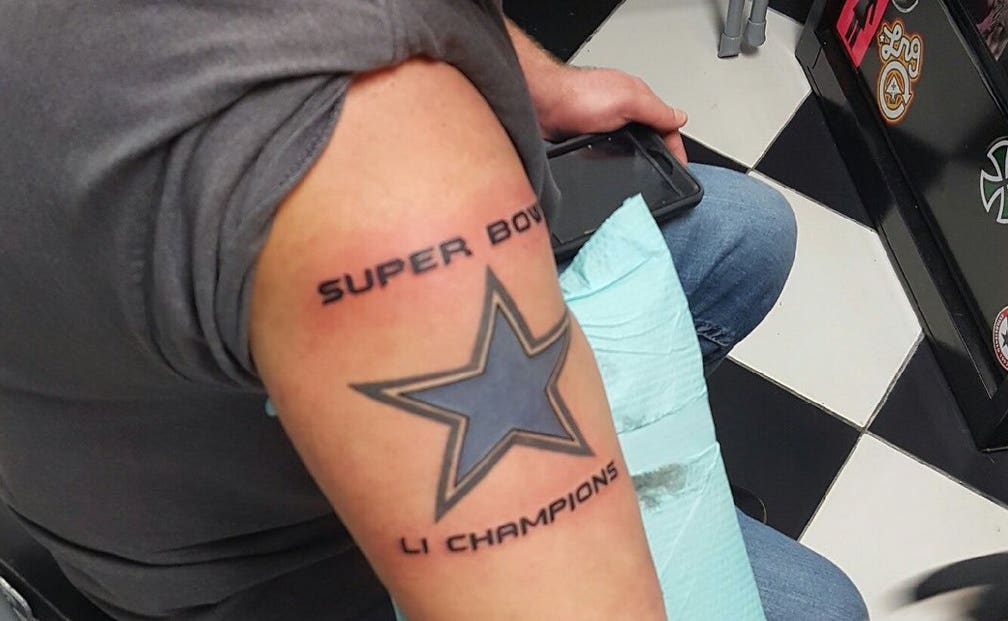 Cowboys fan blasted on Twitter for 'Super Bowl LI Champions' tattoo
Cowboys fan blasted on Twitter for 'Super Bowl LI Champions' tattoo
BY Cameron DaSilva • December 14, 2016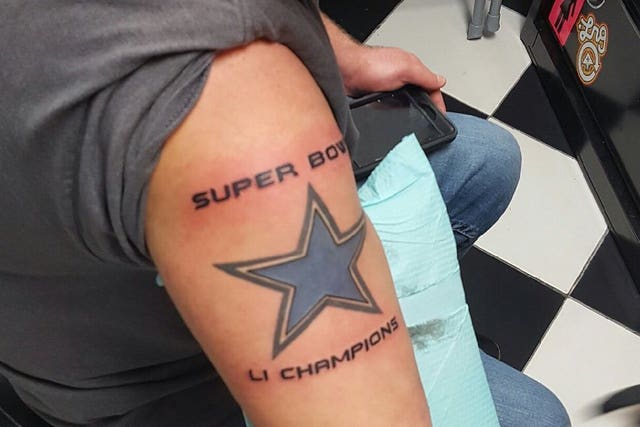 At 11-1, the Dallas Cowboys are undoubtedly among the favorites to win Super Bowl LI. They have the best record in the NFL, the NFC isn't exactly tough to get through, and they have a shot at clinching home-field advantage on Sunday.
All things considered, this Cowboys fan decided it'd be a good time to proclaim them as world champions … two months before the Super Bowl even takes place. That's right – Jordan Garnett already tatted his arm with "Super Bowl LI Champions" ink.
Expectedly, fellow Cowboys fans aren't pleased with him. There's nothing like jinxing your own team by declaring them champions months before the big game takes place.
According to his Twitter account, he's received death threats, which is terrible. It's just a tattoo.
If there's one positive to take away from his rash decision, it's that there's a bit of room to add an 'I' or two, making it LIII in the event that the Cowboys don't win it all this season.
Still, a bold move for a fan of a team that has just two playoff wins since 1997.
Stop messaging me saying it's fake. It's 100% real. I had no idea getting a tattoo would result in death threats. Relax. We will win. pic.twitter.com/kocsIoSdix

— Jordan Garnett (@jordangarnett) December 7, 2016
---
---