National Football League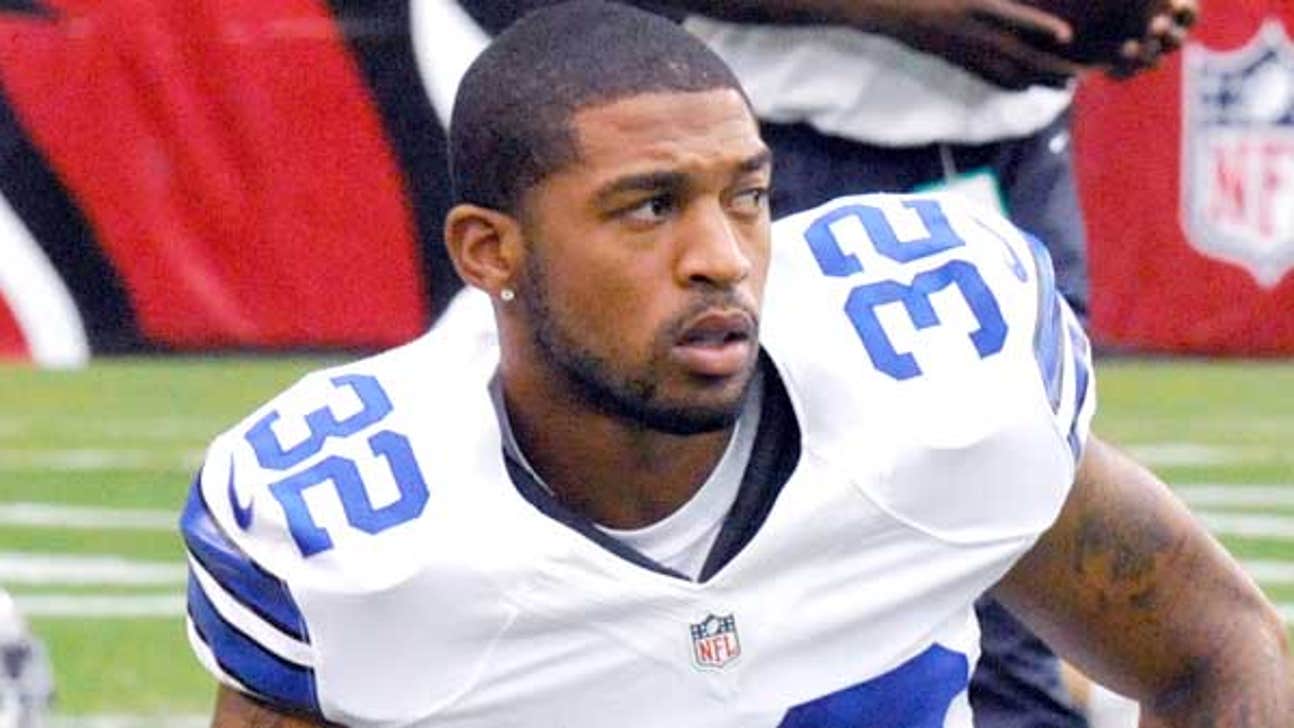 National Football League
Cowboys CB Scandrick apologizes after receiving 4-game ban
Published
Aug. 12, 2014 5:05 p.m. ET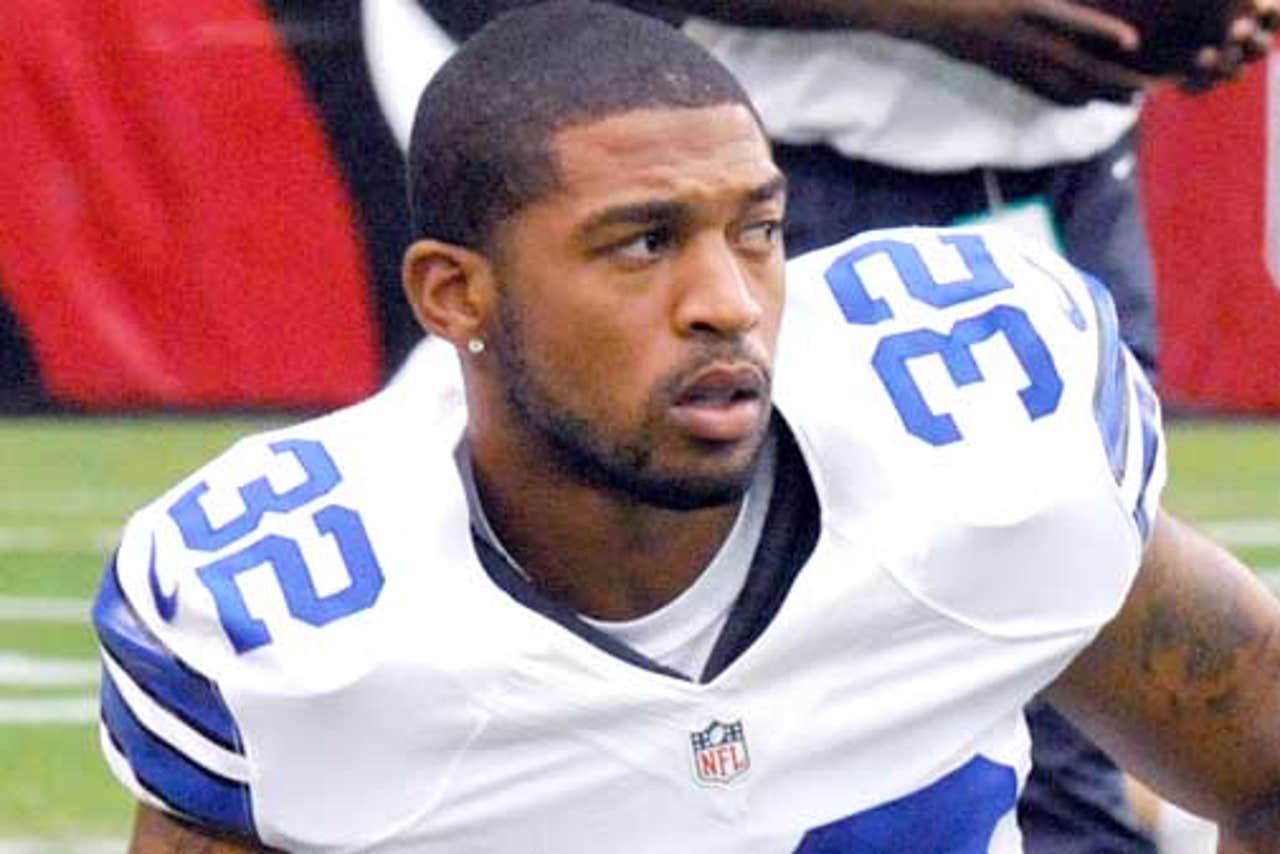 Dallas cornerback Orlando Scandrick blamed his positive drug test that led to a four-game suspension for violating the NFL's policy on performance-enhancing drugs on a recreational drug he took in Mexico that he didn't know contained an amphetamine.
Scandrick took the blame for the error Tuesday and apologized to his family, teammates and organization for the mistake that will force him to miss the first month of the season.
"It was just a bad decision," he said. "I should have never done it. I didn't do it with the intent of knowing it would test positive. I know we get random tests, but I don't take anything to enhance my performance. I wasn't taking anything to enhance my performance."
Scandrick tested positive in April but appealed the penalty. The suspension was upheld Monday and the league officially announced the suspension on Tuesday.
Scandrick apologized to his teammates Monday night and said he appreciated the support he got from them.
"We're here for each other," Scandrick said. "I just let them know that I was sorry and that if they can learn anything from this, it's you need to do all the right things even when no one is looking or you don't think anyone is looking."
Cowboys owner Jerry Jones praised Scandrick for the way he owned up to the mistake and said he will be welcomed back after the suspension.
"The most important thing to him is letting us all down and he recognizes that," Jones said. "As a person, he's one of the best people we've had on the Dallas Cowboys. He made a mistake."
Scandrick's agent, Ron Slavin, says he believes that if testing for human growth hormone was in place that Scandrick would have been subjected to the substance abuse policy and been warned instead of receiving a suspension for performance-enhancing drugs.
"More than 80 missed games, millions of dollars in fines and bonus repayments have been issued because the NFLPA and NFL cannot come to an agreement," Slavin said in a statement. "The only people who are losing in this standoff are the players and fans."
This is just the latest hit to a defense that allowed the most yards in the NFL last season. Linebacker Sean Lee is out for the season after tearing a left knee ligament in the offseason, defensive end Anthony Spencer is still working his way back from knee surgery and franchise career sack leader DeMarcus Ware was released in March.
The Cowboys have known for some time that Scandrick was facing the ban and coach Jason Garrett said the team will miss Scandrick's versatility as an outside and slot cornerback and his leadership.
"He brings a great spirit to our team," Garrett said. "He plays the right way. Not to have him for the first four games will impact us. Like with an injury it's the kind of situation that provides an opportunity. We have some young corners who are going to vie for his role in the early part of the season."
Scandrick, who is going into his seventh season, became a starter last year when former top 10 pick Morris Claiborne struggled. Now Claiborne is battling tendinitis in his right knee and missed the preseason opener for the third time in his three seasons in Dallas.
Brandon Carr, the other starter, missed the first two weeks of camp to be with his mother in the final days of her battle against breast cancer. He might only play one preseason game, but is expected to be ready for the regular season.
Carr and Claiborne are expected to start on the outside with Sterling Moore, B.W. Webb and rookie Terrance Mitchell expected to get looks as the slot cornerback in nickel formations.
"It's definitely big shoes to fill," Moore said. "He's one of the premier inside corners in this league. I'm definitely going to come to him for some advice and tips that he has. He's played there for a long time. But it's next man up and they expect no drop-off."
The Cowboys acquired cornerback Justin Green from New England on Tuesday in a deal for defensive tackle Ben Bass.
Scandrick will be eligible to participate in exhibition games, but will miss the first four games of the regular season. He can return after Dallas' game against New Orleans on Sept. 28.
Garrett said he will try to get Scandrick as much work as possible before the end of the exhibition season to make sure he is not too rusty when he returns. But the Cowboys also need to make sure that the other cornerbacks get enough practice time to be ready for the start of the season.
NOTES: Jones said Spencer is ahead of where the team expected he would be at this time and might not need to start the season on the physically unable to perform list. ... The Cowboys signed OL Stephen Goodin and waived OL Andre Cureton. ... Dallas also signed P Tom Hornsey.
---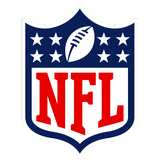 Get more from National Football League
Follow your favorites to get information about games, news and more
---