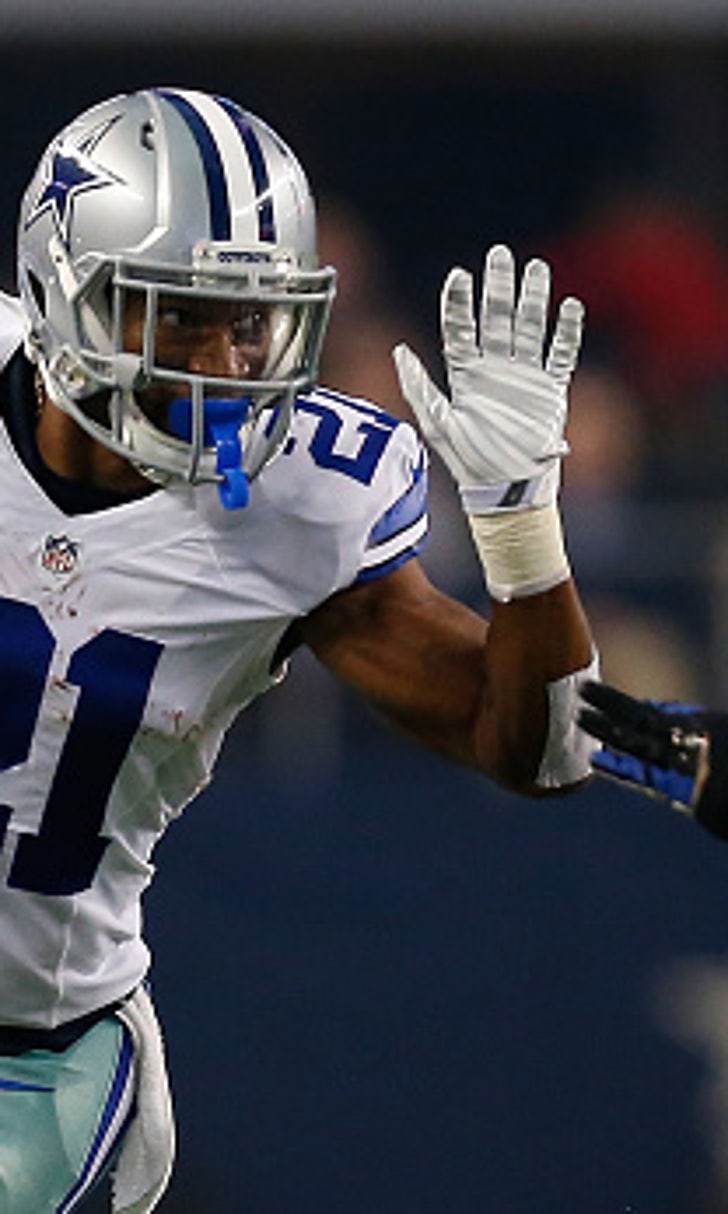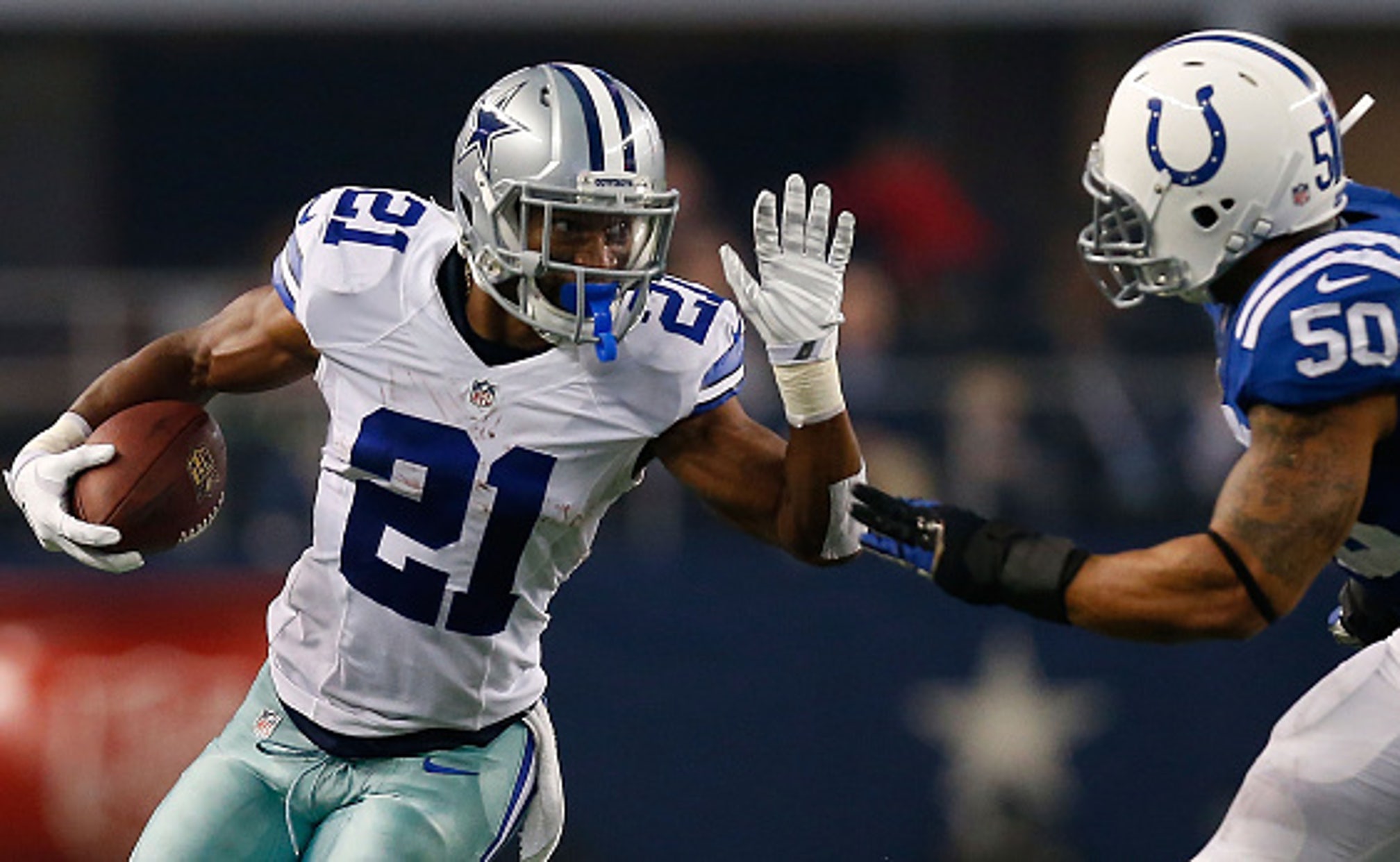 Cowboys best bet at running back already on the roster
BY foxsports • May 11, 2015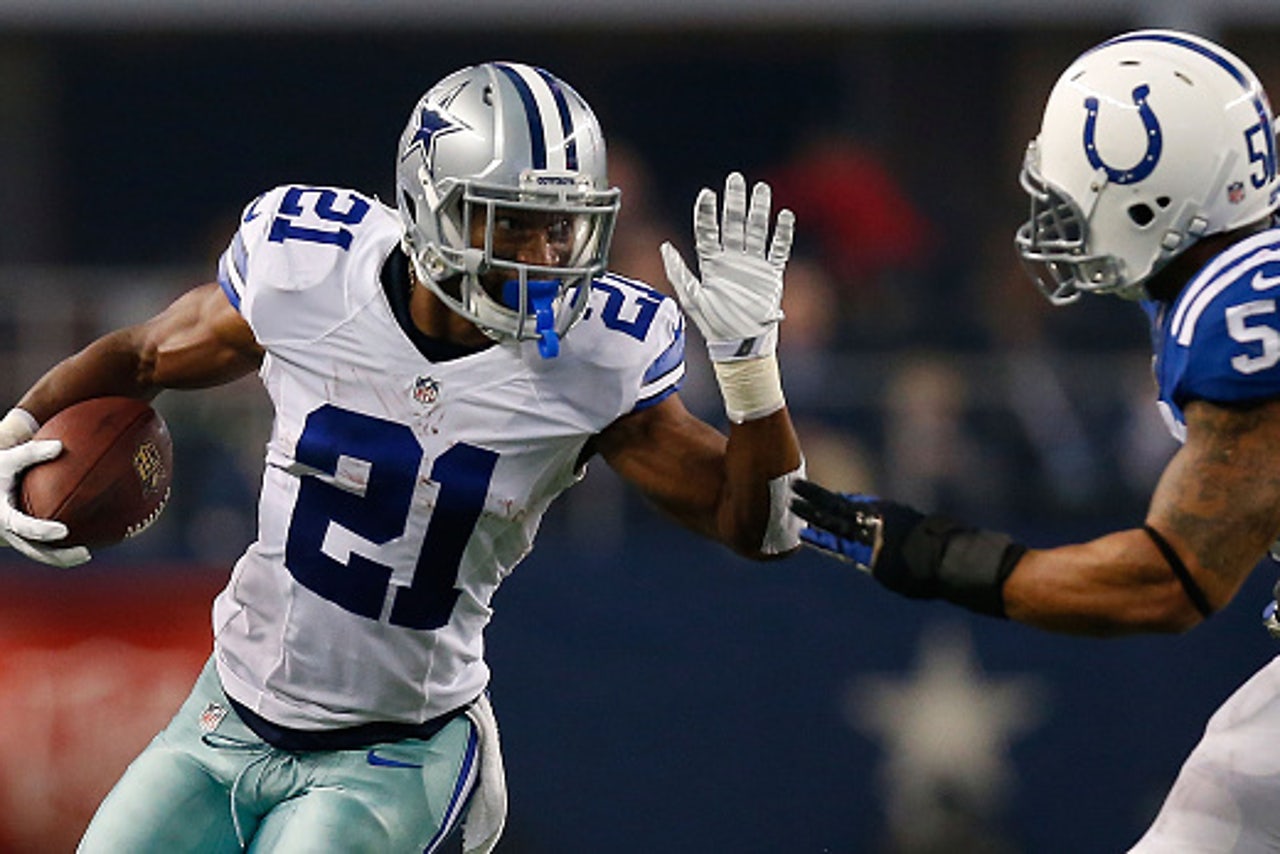 By George Rodriguez
One of the biggest storylines going into the 2015 NFL Draft was the extreme possibility of the Dallas Cowboys trying to trade up to grab Georgia's Todd Gurley or maybe Melvin Gordon from Wisconsin. Reason being for a possible jump by the Cowboys front office was obviously because the former #29 parted ways with one of the best offensive line's in the NFL and took his talents to southeastern Pennsylvania. There were still running backs available on the draft board when the Cowboys stood at the 27th pick in the 1st round of the 2015 NFL Draft, but they took Byron Jones from Connecticut because one glaring need for this Cowboys team that made it to the Divisional Round of the 2014 NFL Playoffs was the fact that they desperately needed help in the defensive secondary.
With the 60th pick in the 2015 NFL Draft, the Dallas Cowboys selected quite possibly one of the best pass rushers in this year's draft with Randy Gregory from Nebraska and there were quite a few running backs sitting on the board. The Cowboys stood their ground and stayed true to their word by not replacing former Cowboys DeMarco Murray through the draft. Jerry Jones told reporters Friday night, after the end of Day 2 of the NFL Draft, "We did not have it down as a must drafting position when we came in. The point is we're drafting at positions and drafting players that are more important to us than running back."
Obviously the Dallas Cowboys front office knows or sees something more than all the arm-chair quarterback's do when discussing or talking about the current running backs on the roster. Do they have a crystal ball that can envision a future run game that will absolutely obliterate opposing defenses in 2015? I might be willing to put money down that it's not the case, but I also might be willing to wager that the current Cowboys running backs will have a very solid season behind this current offensive line that just got a tad better with the addition of former LSU Tiger La'el Collins. Are they at the caliber of 2014 NFL Rushing Champion DeMarco Murray and will they be able to have an equal season of 1,845 yards rushing? Absolutely not, and I don't think you could find one football fan that would agree with you that even Murray himself could duplicate what he did last season.
Word around social media is that Darren McFadden (aka DMC) thinks that the league has not even seen the best of him and that he's ready and willing to show everyone what he's really about with his new team, the Dallas Cowboys. Granted McFadden didn't have much of a career with the Oakland Raiders, but he also wasn't able to stay on the field because of constant injury issues. Some would argue that he's had constant overall issues because, well, he was playing for the Oakland Raiders. I guess we'll all see what will become of the new & improved DMC after a couple games running behind this beast of an offensive line.
Could we say that former Oklahoma State Cowboy Joseph Randle is probably next in line at the Cowboys running back depth chart? I'm sure Randle would disagree with me, but that's exactly where he's at right now simply because of his off-field issues this past year. That's not to say that he couldn't run his way into the starting spot because I'm sure we've all seen what he can do when given the chance on the field. We should all be quick to point out one thing that Randle does have that Murray just didn't. Randle has that home run ability and from what we've seen, he could definitely take it to the house every time he touches the ball.
One guy that has just stuck around is former Virginia Tech running back Ryan Williams, who is probably remembered more as "that practice team guy" because no one has really seen much of him on the field. The Cowboys have thought enough of him to keep him around, but maybe haven't given him much game experience because he's shown to not be able to handle pass rush responsibilities. Would that be an issue with the massive guys in front of him in 2015? I really don't see him as an every-down 'back but we'll definitely see more of him as the season moves along.
So that's the main list of running backs for the 2015 Dallas Cowboys and although I'm sure we'll probably see a bit more of Lance Dunbar, we shouldn't be too worried about one player's name more than we should be ready to see the production of these guys as a whole product with the help of their current offensive line. One of these guys will jump out of the pack and grab the starting position, I'm sure of it. Can we all agree that this current Dallas Cowboys front office has been making very sound decisions as of late? The Cowboys starting running back is already on the roster, it's just up to the current line-up and those five huge guys that are starting to be called "The Great Wall 2.0" that will help us all figure out who that starting guy will be for the duration of 2015 and beyond.
More from cover32:
---
---