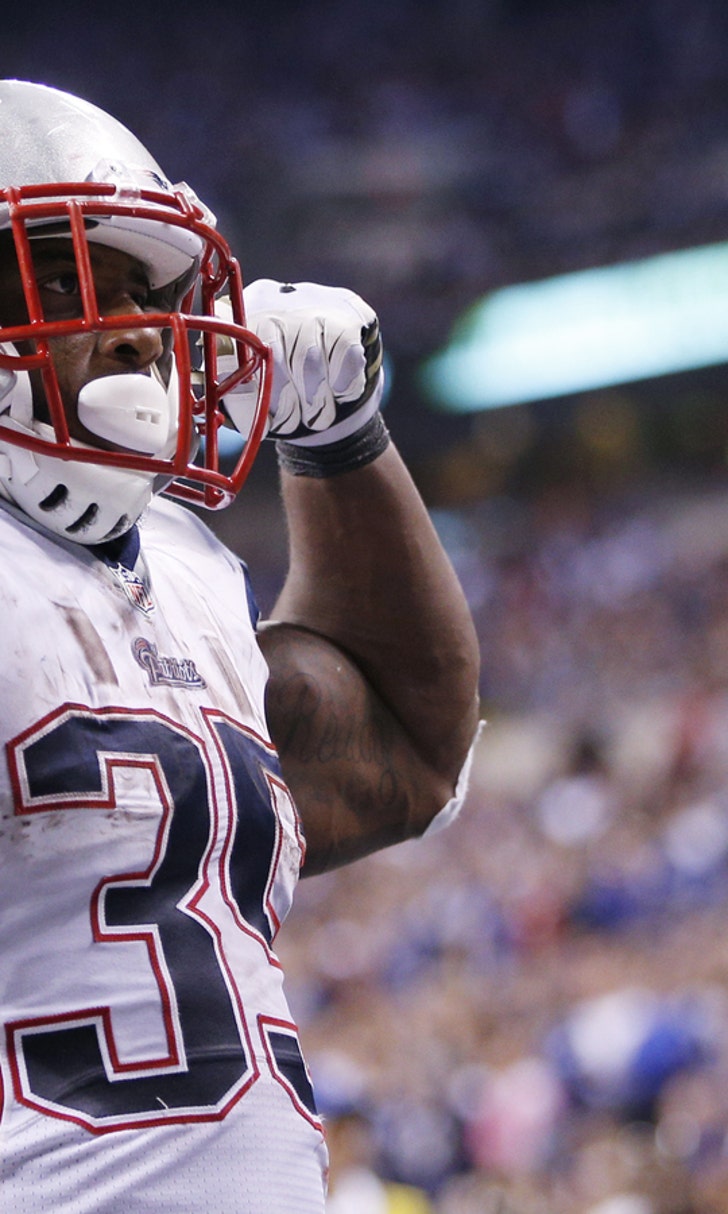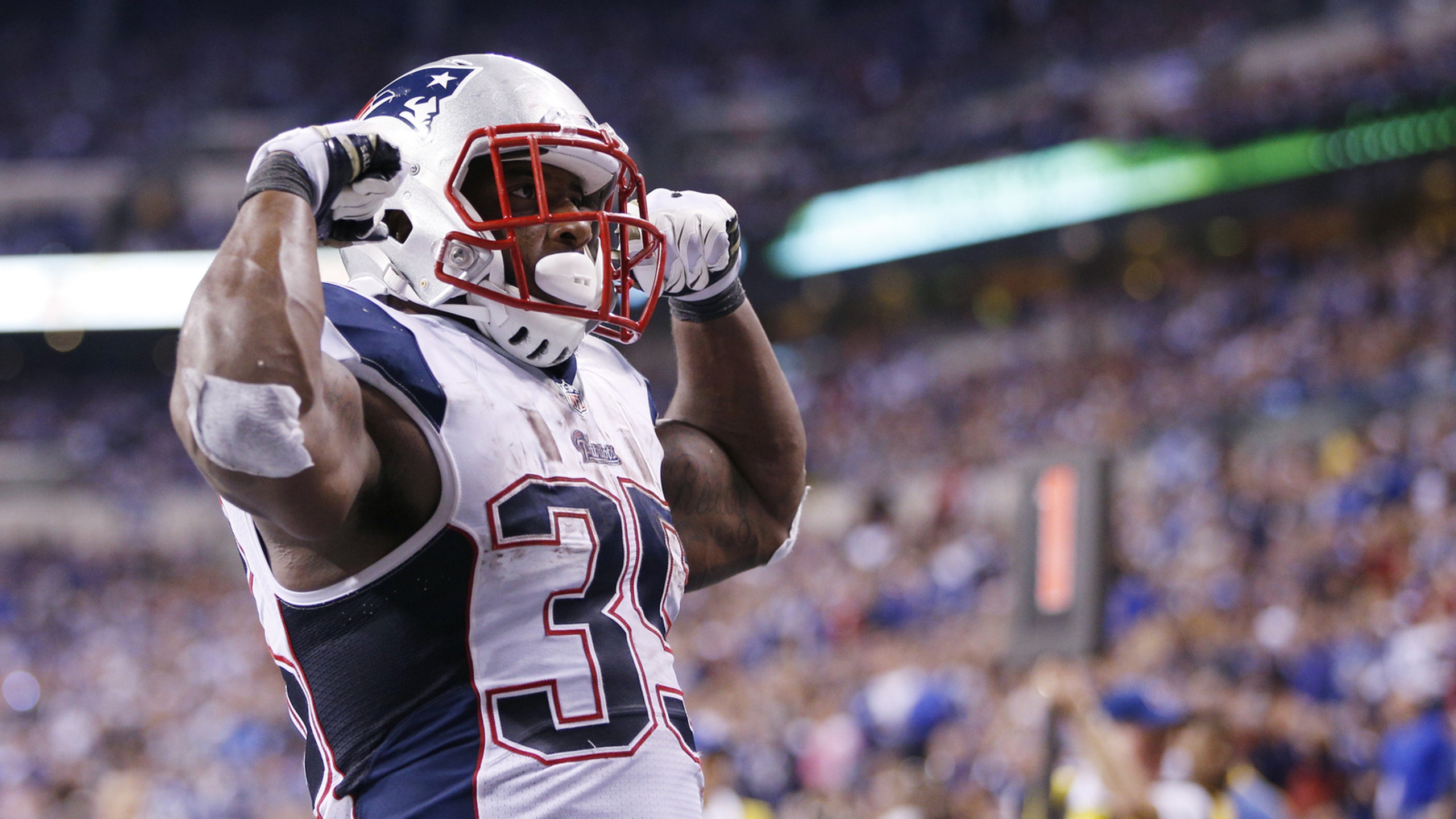 Could Jonas Gray be an impact player for the Patriots?
BY foxsports • August 16, 2015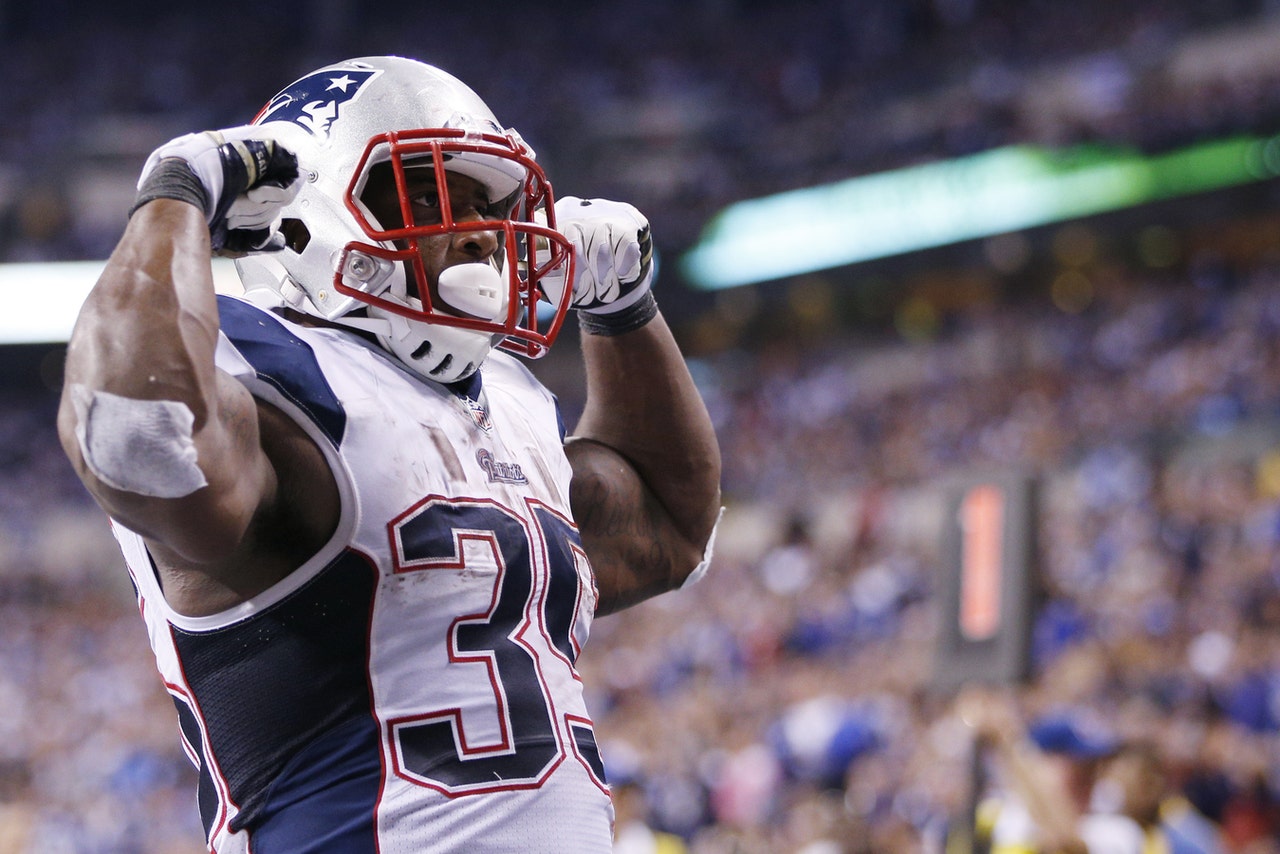 By Evan Massey
Jonas Gray was one of the more intriguing players last season for the New England Patriots, but he saw inconsistent playing time throughout the year. He had a huge performance against the Indianapolis Colts in a big midseason win, but after that Gray didn't see much playing time for a plethora of reasons.
Against the Colts last season, Gray ended up carrying the football 37 times for 201 yards and four touchdowns. He was the main reason that the Patriots pulled off the victory and looked like he could completely change the New England offense and give quarterback Tom Brady the type of support that he needed. After that, the most yardage Gray put up in a single game was 62 yards. He recorded 18 yards in the other three games that he played in combined.
Heading into this year's preseason action, Gray wasn't really expected to compete for a big role in 2015. Following the Week 1 preseason game against the Green Bay Packers, there are questions about whether or not Gray could become an impact player for the Patriots in the regular season.
During the game against the Packers, Gray showed a lot of speed and picked up 74 yards and a touchdown on seven carries.
Those are the numbers that the Patriots were hoping to see from Gray during preseason action. He is going to have to contend with players like LeGarrette Blount and James White for playing time, but if he can put up that type of production consistently he is going to see some valuable time on the field. Gray isn't likely to win the starting job right off the bat, but if Blount struggles at some point the younger player could position himself perfectly to take over.
At 25 years old, Gray is entering the prime of his career and obviously worked on his game this past offseason. He likely took the late-season demotion personally and decided that he wanted to take a big step forward this year.
The answer to the question of whether or not Gray could be an impact player this year is an obvious yes. He showed the type of speed that he Patriots were looking for, while also keeping the power that he displayed last season. If he can continue that type of play, there is no question that Bill Belichick will find a role for him.
Needless to say, it will be interesting to keep an eye on Gray throughout the remainder of the preseason. Everything that he does now will impact whether or not he has a role during the regular season, and he knows that he can't afford to let up after a big first game.
Expect to see him continue his strong play throughout the remainder of the preseason and put pressure on Blount for the starting job. He certainly has the talent and potential to become a starter, and the hard work that he is put in this offseason has been obvious. Gray is determined to prove himself once again, and he has gotten off to a very quick start doing just that.
More from This Given Sunday:
---
---