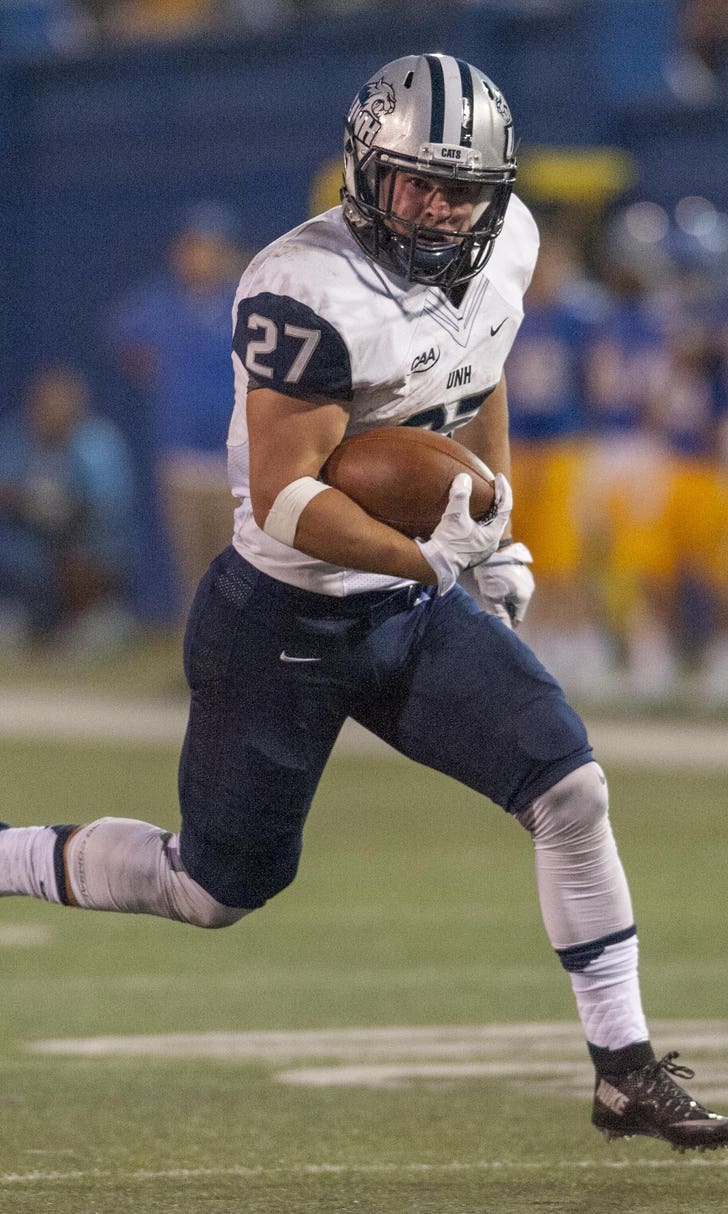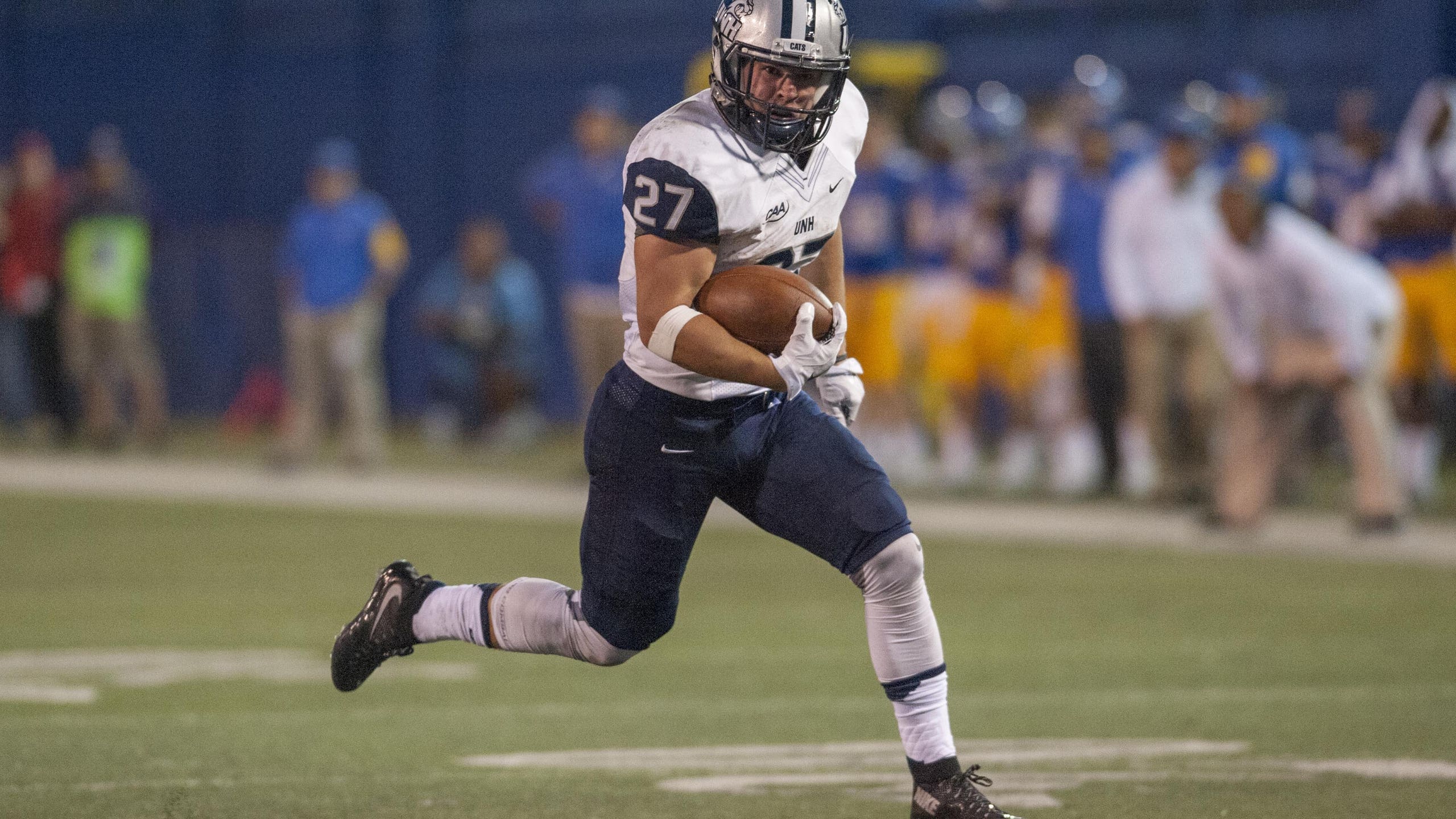 Could Dalton Crossan be the next Chris Hogan?
BY Fansided and Tyler Brooke/FanSided via Saturday Blitz • June 30, 2017
Dalton Crossan may not be the biggest name in the 2017 NFL draft, but he's hoping to follow in the footsteps of New England Patriots receiver Chris Hogan.
Football has always been Dalton Crossan's first love, despite being a multi-sport athlete in high school. Now, the former New Hampshire running back is hoping that he can turn that passion into an NFL career.
Crossan's path could have looked a lot different coming out of high school in Long Island. Everyone in the area played lacrosse, including Crossan, who was one of the most highly-recruited lacrosse players in the country coming out of Sachem North High School.
"Long Island lacrosse is like Texas football," Crossan explained. "Just about everyone plays [lacrosse] in the area."
As an attacker and midfielder in lacrosse, Crossan was heavily recruited from a number of schools before narrowing down his choices to Michigan and Notre Dame. While he wasn't nearly as highly recruited in football, the choice was easy for Crossan, who decided to attend New Hampshire to play running back.
"At the end of the day, I knew my heart was in football," Crossan told Saturday Blitz. "I wound up going through the recruiting process in lacrosse because of the schools that were interested, but I always knew that I was going to play football in college"
The move seemed to be the right one for Crossan. In his four years with the Wildcats, Crossan put up 5,189 all-purpose yards while scoring 27 rushing, eight receiving and one kickoff return touchdown.
Now, Crossan is busy trying to make his NFL dreams come true while working with EXOS as he trains and prepares for a team to give him a call. Waking up a 7:30 a.m. every day, Crossan trains well through the afternoon Monday through Friday, typically doing two speed sessions and two lifts along with position drills to get ready for the draft process.
As a former lacrosse standout, Crossan is naturally drawing plenty of comparisons to another former lacrosse player in New England Patriots wide receiver Chris Hogan. While he is glad he stuck with football, Crossan says that there are some legitimate skills from lacrosse that have translated to his play as a running back.
"The one-on-one aspect of lacrosse helped me with running routes or making a man miss in the open field," Crossan said. "It's the one part of lacrosse that I miss the most. I do a lot of those same one-on-one moves from lacrosse and they've started to work for me in football"
There is a lot to like about Crossan's game, and he comes into the draft process with an NFL-ready build at 5-foot-11 and 204 pounds. He's a versatile running back who spent time lined up in the slot or on special teams as a return man. His soft hands and developing route running has Crossan feeling confident that he could play either in the backfield or in the slot if asked.
Not surprisingly, the Patriots are one of the teams who have shown the most interest in Crossan throughout this process. New England scouts showed up to multiple New Hampshire practices this season according to Crossan, who also mentioned that they spoke with him the longest during his time at the College Gridiron Showcase back in January.
Getting drafted will be easier said than done for Crossan coming out of a program like New Hampshire, but all he's focused on is proving that he belongs in the NFL.
"I wouldn't say getting drafted is a goal of mine, but just as long as I get an opportunity to sign an NFL contract and make a 53-man roster, I'll be thrilled to have an opportunity to contribute."
More from Saturday Blitz
This article originally appeared on
---
---