National Football League
National Football League
Coughlin's extension is well-deserved
Published
Jun. 6, 2012 1:00 a.m. ET

It had become an annual New York City tradition no less routine than the Rockettes hitting Radio City or the lighting of the Christmas Tree at Rockefeller Center.
Every December, usually around the second or third Monday of the month, New York City's sports-talk radio stations' phone lines would light up with callers demanding one thing:
"Fire Tom Coughlin!"
Whether it was Mike Francesa's midday show on WFAN, Mike Lupica's over on ESPN radio or the FAN's overnight show with Marc Malusis, the "Fire Coughlin" sentiment had become as synonymous with December as the snow on the ground.
But through it all — through the collapse after Plaxico Burress' arrest in '08, the horrible losses to close the '09 season against Carolina and Minnesota, and the DeSean Jackson punt return in '10 — Coughlin stuck around.
After a storybook Super Bowl championship season in 2011, Coughlin finally was rewarded Wednesday, and given the much-deserved long-term stability he's so rightly earned.
According to the New York Daily News, the deal is for three years and worth $20 million. The new contract — the Giants tore up the one-year extension Coughlin signed last summer and gave him a fresh three-year pact — means Coughlin is expected to be the Giants' head coach at the age of 68.
Judging by his energy, demeanor and ability to adjust to the ever-changing world that is the NFL, I have no doubt Coughlin could coach well into his 80s.
Hell, I can't imagine him not being the coach of the Giants well into his 80s.
"Tom is the right person in the right job at the right time," Steve Tisch, the team's chairman, said in a statement.
"I just really appreciate how our players respond to his leadership, and obviously our organization has benefited tremendously because of the relationship Tom has with his players."
Coughlin demands respect from his players and staff, but earns it with success and compassion. Though characterized as a no-nonsense disciplinarian, it's the levity and good-hearted nature of his off-the-field demeanor that makes Coughlin so beloved by those who report to him.
During training camp in 2007, it was Coughlin — with the urging of top assistant Charles Way — who broke up the monotony of two-a-days by canceling practice and taking his team on a bowling excursion. A relatively small gesture, it was one that showed his players a different side. Six months later, the Giants were hoisting the Lombardi Trophy in Glendale, Ariz.
On Nov. 13 of the 2011 season, Victor Cruz — the breakout star of the 2011 campaign — was out until 2:30 a.m. at a club in Manhattan celebrating his 25th birthday. While hanging out with his friends, there was a shootout in which a man was killed.
Just three years removed from the Burress shooting, the local media were salivating at the opportunity to roast another Giants receiver. Cruz suspected Coughlin would be fuming mad; perhaps so mad he'd levy a fine for being out so late during the season.
But Coughlin didn't scream, yell, fine or suspend his second-year player. He asked if he was OK. He asked if his family was OK. He had Cruz shut the door behind Coughlin's office and told him, without raising his voice, that there's nothing good happening after midnight.
Cruz had learned his lesson, and there was no need for any further discussion. Four months later, he was hoisting the Lombardi Trophy.
The players — whether it be Cruz, captain Justin Tuck or ex-greats like Michael Strahan — love and respect their 65-year-old head coach. And through all the talk-radio banter, back-page headlines and Bill Cowher rumors — they've given him their all.
In return, Giants' brass has given their man the vote of confidence necessary to officially — and publicly — pronounce that he's their man for not only now, but the next few years.
"It has always been my belief that it is an honor and a privilege to be the head coach of the New York Giants," Coughlin said on Wednesday.
"I'm thankful to John Mara and Steve Tisch and their families for their support and the recognition of what our players and coaches have accomplished. And I'm grateful for the working relationship [general manager] Jerry Reese and I have. We've got a lot of work left to do."
Coughlin, at 65, became the oldest coach to win a Super Bowl in February. He's beaten the favored Patriots and the mighty Belichick twice with the Lombardi Trophy on the line. He took the expansion Jaguars to the AFC Championship Game in just his second season in Jacksonville and took them there again a few years later.
Whether Tom Coughlin should be the head coach of the New York Giants is no longer a worthy sports-talk radio debate.
It's whether he's the better Giants coach than Bill Parcells.
Ponder that one for a bit.
First-time callers, long-time listeners and everyone else in between — coach Coughlin has done enough to warrant the conversation in bars from Staten Island to Queens.
And if all goes well of his new contract, he's got (at least) three more years to add to his case in the argument.
---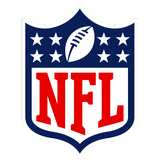 Get more from National Football League
Follow your favorites to get information about games, news and more
---