National Football League
National Football League
Coordinator says Titans have 3 starting safeties
Published
Aug. 28, 2012 12:51 a.m. ET

The Tennessee Titans look as though they have a competition going on at safety opposite Michael Griffin. Getting an answer proves a little more challenging.
Jordan Babineaux isn't sure if he remains a starter. Robert Johnson believes he will play this season simply because of all the passing teams they are scheduled to face. Ask Titans defensive coordinator Jerry Gray, and it sounds as if he has three starters right there.
''The good thing is they play different positions so that doesn't matter,'' Gray said Monday. ''And we're going to have a lot of different guys in there. Babineaux is going to start. Griff is going to start, and so is RoJo. So we've got some guys that can start and it just depends on which package we put out there on the football field during the course of the game.''
Most of the focus this preseason was on Tennessee's quarterback competition.
Turns out the tightest battle might have been at safety going into the fourth preseason game Thursday night against the New Orleans Saints (2-2). Babineaux is listed as the probable starter, though Johnson started two straight while Babineaux rested a sore shoulder that kept him from playing Aug. 17 at Tampa Bay.
The Titans (No. 21 in the AP Pro 32) brought in Babineaux on a one-year deal last August, and the man nicknamed ''Big Play Babs'' led Tennessee with 117 tackles and had a career-best 97-yard interception return for a touchdown in starting 14 of 16 games. He had a career-high 18 tackles against Houston on Oct. 23, and the Titans signed him to a multi-year deal in March.
Babineaux said Monday the decision isn't his concern.
''Obviously, I want to play. I want to start,'' Babineaux said. ''But it still won't control or dictate the way I perform or the way I prepare.''
The 6-foot-2, 206-pound Johnson was the Titans' fifth-round pick in 2010 out of Utah. He was inactive each game as a rookie and spent most of 2011 on the practice squad before being elevated to the active roster in December playing in three games. Johnson has height and speed. He was timed at 21.65 seconds in the 200 meters at L.A. Southwest College,
Gray said they've played Johnson to see him on the field to see what he can do for the Titans.
''We're kind of going through, trying to get guys in different positions,'' Gray said. ''Can he handle the first group? Does he deserve to be on the first group? If you don't ever give him a chance, you'll never know. And practice is not going to get it done. We're trying a lot of different stuff with guys, and we want to see how he handles it.''
The Titans (2-1) got to see Johnson respond after giving up a 53-yard reception to Arizona receiver Larry Fitzgerald in last week's 32-27 win by Tennessee. Fitzgerald got behind Johnson on a broken play as Kevin Kolb rolled to his left trying to buy some time and found the receiver alone for the big gain.
Gray said Johnson immediately owned up to his mistake.
''That's the first sign of a guy growing,'' Gray said. ''He made a mistake. Now can you go out and play against another team and not make the same mistake? No one's going to play perfect, but can you not make the same mistake that got you beat on a 53-yard pass, which shouldn't have happened. Sometimes you put a young guy out there those are the risks you run.''
Johnson credited Griffin and cornerback Jason McCourty with reminding him to learn from the mistake and not dwell on it. He's also not worrying about who winds up starting figuring Babineaux likely will start against run-heavy teams, while he might start against passing teams like New Orleans (No. 9).
''It's still up in the air,'' Johnson said. ''The way I look at it I'm just going to play what I'm supposed to be playing and whatever the coaches have me doing, starting or backing up, I'm just going to get out there and show them I can play.''
Notes: Another day, and still no news on whether the NFL is going to punish WR Kenny Britt. Coach Mike Munchak said obviously time is running out with the final roster cuts due Friday night. He said he doesn't know what it means.
---
Follow Teresa M. Walker at www.twitter.com/teresamwalker
---
Online: http://bigstory.ap.org/NFL-Pro32 and http://twitter.com/AP-NFL
---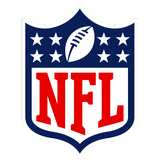 Get more from National Football League
Follow your favorites to get information about games, news and more
---