Congrats, Manning men -- you've now been sacked more than 1,000 times
December 27, 2015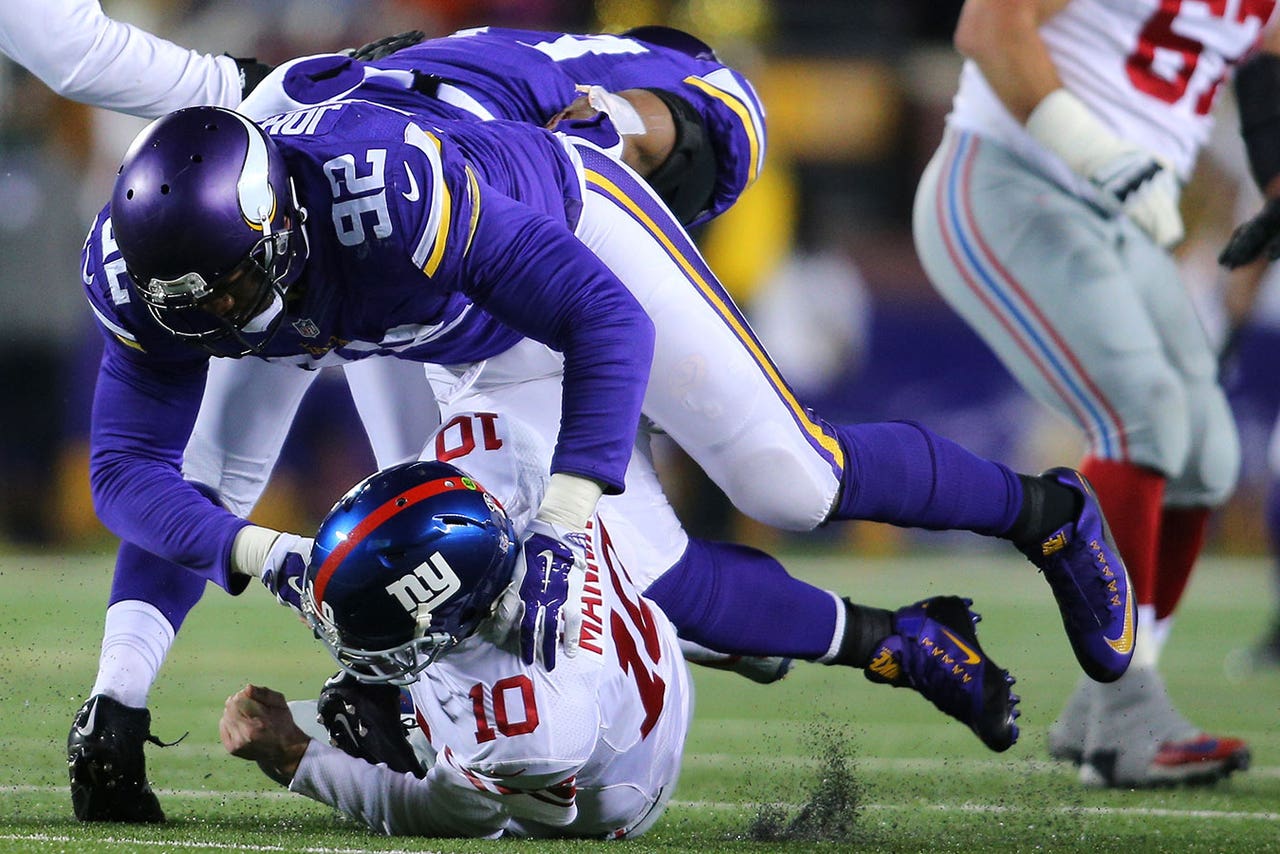 The Mannings have long been the first family of quarterbacking, but on Sunday night the family coat of arms got a little more dinged up … in historical fashion.
Eli Manning entered Sunday night's game having been sacked 301 career times, one fewer than big brother Peyton. So when Danielle Hunter sacked Eli in the first quarter, it put little brother on equal footing. And Brian Robinson sacked Eli on the first play in the second quarter, it gave Eli the lead only by himself.
Only, it didn't give Eli the lead for the entire family. Thanks to dad Archie's 396 sacks in his career and the Mannings now have more than 1,000 sacks to their name.
Poor old dad -- the most sacks in the fewest games … and the only one without a Super Bowl ring.
---
---