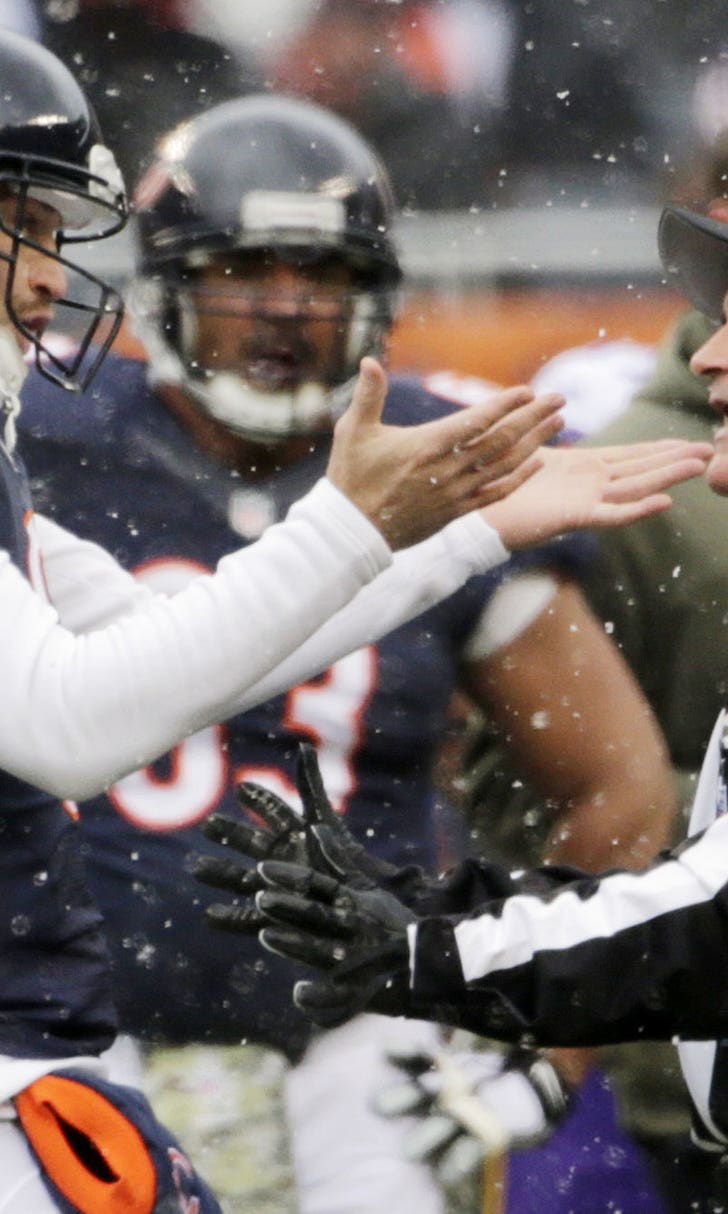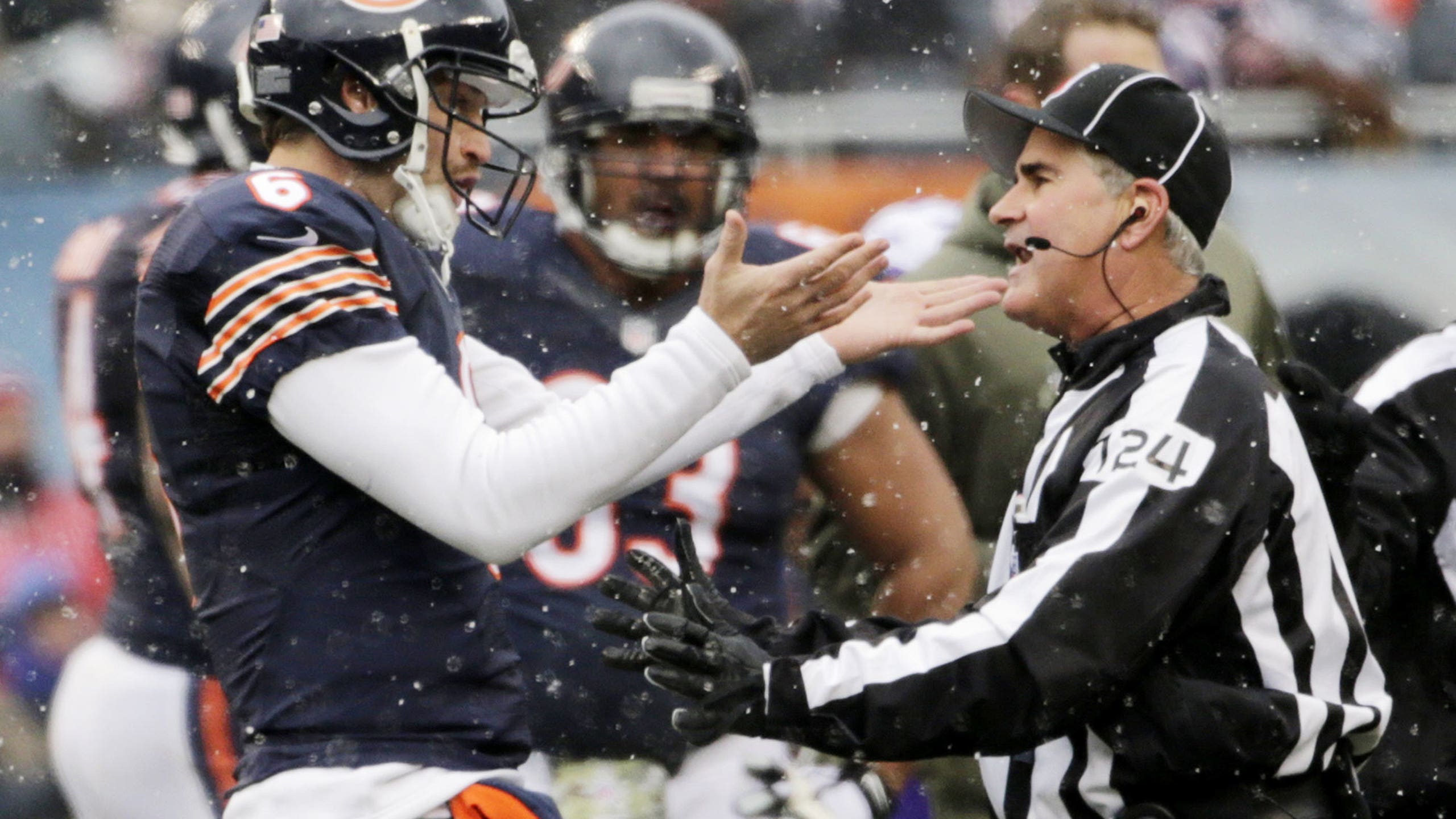 Complicated replay call gives Bears' Cutler break he needed
BY foxsports • November 16, 2014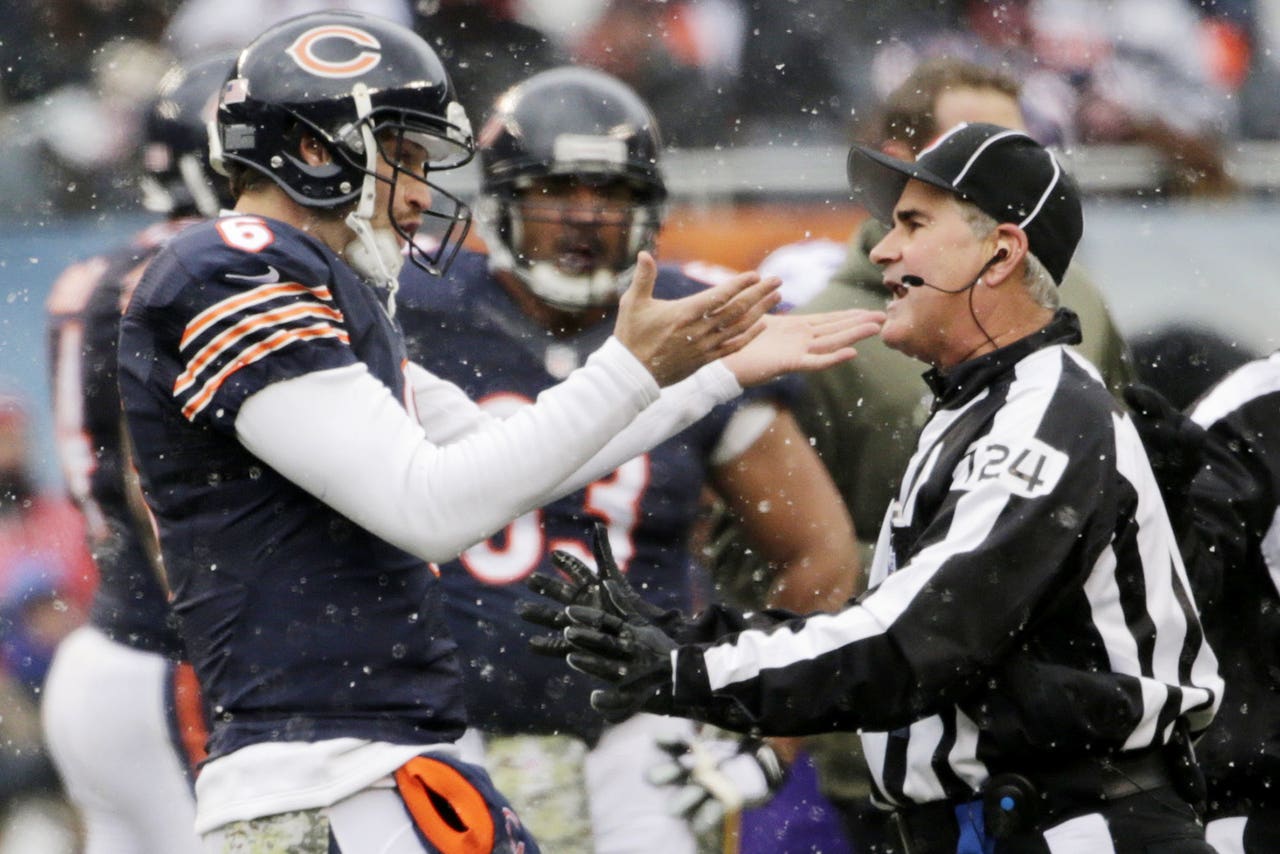 It hasn't been the best of seasons for Chicago quarterback Jay Cutler. He hasn't been too immediate when the Bears need have needed him to deliver. 
Chicago entered Sunday's game against Minnesota with a 3-6 record, and Cutler's 10 interceptions were tied for second most in the NFL. Even our own Jimmy Johnson on the NFL on FOX pregame show said Cutler needed to be more of a leader. 
On top of that, it was snowing in Chicago on Sunday. It wasn't quite that cold in the "Ice Cube," where I watch games with my crew every weekend, but it was close. 
This is all a long way of saying that Cutler needed a break that he ended up getting because something wasn't immediate. 
Let me explain. Here was the situation: Chicago had the ball, first-and-10 at the Minnesota 25-yard line with 7:22 left in the first quarter. Minnesota led 3-0. Cutler took the snap in the shotgun and attempted a pass to Brandon Marshall that was ruled incomplete. The ball seemed to slip out of Cutler's hand when he was attempting the pass. Minnesota challenged the ruling, saying Cutler fumbled the ball and that it was recovered by the Vikings' Captain Munnerlyn, but the play was upheld. 
This was a quarterback pass-fumble situation that is a little bit unusual because referee Ron Torbert and New York's Game Day Central crew had to make a judgment as to whether they were going to go from an incomplete pass to a fumble with an immediate recovery in the action after the fumble. 
That's just like a down-by-contact ruling, where it has to be a clear recovery in the immediate action after the fumble. But when you take a look at this play, both the Bears and the Vikings players stopped, including Munneryln initially. That's because of the ruling of an incomplete pass or the whistle being blown. 
That's why the ruling on the field stood -- because there was no immediate recovery and the players stopped with the ruling. The other part of this ruling was the challenge by the Minnesota, which it lost even though the play was reversed to a fumble from an incomplete pass. In order for a team to win that challenge, it would have to win both parts – the fumble and the immediate recovery.
However, the news wasn't all good for Cutler. He got an unsportsmanlike penalty called on him during the play. And eventually the Bears missed a field goal. 
Some things don't immediately change. 
---
---