National Football League
National Football League
Combine Confidential: Denver's new vibe
Published
Feb. 26, 2011 12:00 a.m. ET

The NFL Scouting Combine is my favorite event. It's the only time you get all 32 NFL coaches, general managers, public relations officials and media in the same place at the same time. Everyone is relaxed. The conversation flows. The only thing more sizzling than the steaks at St. Elmo was the gossip
In two days of doing our Sirius NFL Radio show from the Combine in Indy, in two days of talking to people on and off the record, we got some great takes on everything going on in the NFL. Well, make that everything expect the labor situation.
It's our annual Combine Confidential from Indy ...
New voice
Ah, the freedom of speech. Broncos general manager Brian Xanders looked happy and relaxed during a conversation Friday at the Scouting Combine. Xanders was rightly raving about the Broncos' shift in "philosophy and culture" with John Elway and John Fox taking over after Josh McDaniels sucked the life (my word choice) out of the building.
Elway and Fox are the right guys to reinvigorate the fan base, locker room and people in the building. Xanders bought my comparison to the Jets' situation when Rex Ryan replaced Eric Mangini. Fox, like Rex, represents the right guy at the right time.
Xanders loves the fact that Fox has experience in great organizations like the Giants and Steelers and led the Panthers as an established coach for nine years. Xanders says the "players playing hard" for Fox jumps off the film. Denver is switching to the 4-3 defense under Fox and new coordinator Dennis Allen, who comes from the aggressive Gregg Williams' school of defense. Xanders seemed pretty confident that Elvis Dumervil and Robert Ayers could play end in the 4-3.
There is no doubt in my mind the Broncos will take the best defensive lineman available with the second overall pick.
On Tim Tebow, Xanders said "every player will create their own role." Personally, after speaking with Elway at the Super Bowl and Xanders this week, I don't think Tebow has much of a future in Denver.
Carolina Panthers are bringing the pain
I like Carolina's new head coach Ron Rivera. But I'm a bit cynical about the current climate of the Panthers. I hope it works out. I don't think the Panthers should draft a quarterback. I don't think you give up on Jimmy Clausen after one year. Rivera said there are between "eight to 10 guys" that the Panthers are considering for the top overall pick. He also told us there was currently no clear best defensive player available.
Open Mike
By now you know I have a soft spot for Packers head coach Mike McCarthy. I just have a great appreciation for his hard work, practice routines and the relationships he has with his players, coaches, and everyone in the building. And I loved how he and Ted Thompson stayed the course after the summer of Favre. As McCarthy said, "I've always believed in our focus and path."
McCarthy asked to intro him again on Sirius NFL Radio, liking the sound of the "world champion Green Bay Packers." And my co-host Rich Gannon almost made him cry when he reminded Mike of all of the Combines he has been to through the years, from a lower level assistant through last year, and now he is here as the envy of all of his peers.
Giant change
It was great to see Giants coach Tom Coughlin in the relaxed environment of the Combine. While Coughlin was relaxed by his own standards, he was rightly still lamenting the Giants inability to hold on to the ball. Coughlin said, "Turnovers make you sick. We have to do a better job on third down and in the fourth quarter." Coughlin also said that running back Ahmad Bradshaw can enter the elite group if he protects the ball, which Coughlin keeps drilling in his head. And it is paramount for Brandon Jacobs not to get frustrated with reporters questions and focus on his job.
Coughlin still finds it "unbelievable" that the Giants blew the fourth-quarter lead to the Eagles. And there is no question that the team never let go of that game heading into Green Bay in Week 16.
As I wrote for FOXSports.com, while you don't absolve the head coach of blame, Coughlin is a great coach who deserved to return. He's won a Super Bowl and part of the solution in New York.
Need for speed
Falcons head coach Mike Smith and general manager Thomas Dimitroff were both in agreement that Atlanta needs to acquire team speed and become more explosive.
The Falcons had a great regular season and this franchise is headed in the right direction under the leadership of this savvy duo. Dimitroff bought my comparison to the early year Belichick / Brady Patriots' teams, citing how Atlanta was the least penalized team in the league. But now Atlanta needs to be, according to Dimitroff, even more opportunistic on defense, like "Bruschi and Vrabel were for New England."
In the Cards
Perhaps lost in the shuffle in a lost season for the Cardinals was the poor play of Beanie Wells, who got hurt in the fourth preseason game, needed surgery unexpectedly and never fully recovered or lived up to the hype. But Cardinals coach Ken Whisenhunt gave Wells kudos for his work ethic and his improved pass protection, specifically his blitz pick-up against the Cowboys on Christmas night. 2011 represents Wells' third year in Arizona. It's go time.
I don't see the Cards picking a quarterback at No. 5. If we have an offseason, they will add a veteran. Think along the lines of Donovan McNabb, Carson Palmer, Marc Bulger and Kevin Kolb.
Big Chief
Kansas City head coach Todd Haley is pumped to have Jim Zorn on his staff coaching the quarterbacks. And he should be. Zorn should've never been the head coach in Washington but is regarded as an excellent quarterback guru.
And Haley should call his own plays in Kansas City after Charlie Weis left. That gives the Chiefs the best chance to win. The headstrong Weis was never going to last long term working for Haley.
National disaster
Jack Del Rio loves our shtick when we call the Jaguars "America's Team", which is good, because we don't plan on stopping!
Del Rio also might have had the quote of the Combine. When I asked about the Jaguars losing to the Colts in Week 15 with an opportunity to win a division, Del Rio said, "I will never get over it as long as I live."
Hue the Man?
I'm on record saying I love the Raiders' hire of Hue Jackson, who has been a head coach in waiting for a long time. And when I asked Jackson about potential battles with Al Davis, he said, "Bring it on!!" And Jackson said he and Davis clashed on occasion last year when he was the offensive coordinator, but he stressed how healthy the dialogue was.
One thing that must change is Jackson calling the owner "Coach Davis." You are my guy Hue, but really?
And what exactly are the Raiders doing with these over-market-value contracts to John Henderson, Richard Seymour and Stanford Routt? That's bad business.
Bill of goods?
Chan Gailey tells us that while "the record shows we only won a quarter of our games," the Bills are better than they were a year ago with "fewer questions." That's fair and certainly true when you consider the emergence of Ryan Fitzpatrick. But Gailey went on to say that Fitzpatrick's age makes it hard to call him a "franchise quarterback" and he was interested in learning "how much pro football" Cam Newton knows. It would not surprise us at all to see Buffalo, even with Fitzpatrick's emergence, draft a quarterback like Newton with the third overall pick. Gailey seemed very interested in sitting down with Newton.
Gailey also said Buddy Nix, who knows Shawne Merriman well from their days together in San Diego, truly believes that Merriman will get back to having the "wow factor." Call me skeptical on that.
And Gailey blamed himself, the system, circumstance, and inexperience at quarterback for C.J. Spiller's invisible rookie season. But Gailey also went on to say, "He must improve on ball security and pass protection." For the seventh overall pick to be that insignificant, it is unacceptable.
The Schwartz is with you
I love Lions coach Jim Schwartz. He has successfully changed the losing culture in Motown. There is a feeling of accountability in Detroit. Schwartz told us that when his team was at 2-10, he challenged his team to act like they were in the playoff hunt and needed to close the season by winning three of four. The Lions swept the final quarter, including beating the Packers, the 10-win Bucs, the talented Dolphins and the rival Vikings. There will be a carryover to next season.
And Schwartz took a look back with us to last year's draft. There was sheer jubilation in the war room when Ndamukong Suh was available with the second overall pick. Schwartz said their scouts compared him to Reggie White, and Suh certainly lived up to the hype in a sensational rookie year.
Jets or jest
I love Rex Ryan. He has changed the culture in New York. But how can you take the podium at the Combine and guarantee a Super Bowl and expect to be taken seriously? You have a bevy of key free agents and we aren't close to a new CBA. In the 24 hours after the "guarantee," Rex's proclamation was mocked by media and off the record by rival teams.
Steeler Way
I totally agree with Kevin Colbert's take on the Combine. He still values performance on Saturdays when evaluating for Sundays. The Steelers' head of personnel values the interview process, stressing that he looks for "a player's intelligence, work ethic and family values".
Buc ball
Tampa Bay is in great shape for years after general manager Mark Dominik dominated the NFL draft in 2009 and 2010.
Houston, we have a problem?
Some rolled their eyes when the Texans brought in Wade Phillips to run the defense. Houston general manager Rick Smith thinks the Texans are instantly better. Smith told us, "With history as a predictor, you feel great. Wade's done it before where he has turned around a defense. He brings instant credibility." Valid point, but do the Texans have the pieces to fit a 3-4 defense? Can the Texans stop the forward pass? They also need new players.
Viking quest
Vikings general manager Rick Spielman says he really likes the overall depth at quarterback in this draft. Don't be surprised to see the Vikings add a veteran quarterback in free agency or via a trade and then pick one outside the first round.
And as important, and maybe even more important for the franchise, the Vikings need a new stadium in the worst way.
Super Charger
Perhaps under the radar as any coaching move in the offseason were the Chargers replacing Ron Rivera with Greg Manusky. As one coach told me, "Forget the rankings. Manusky's 49er defense was better than San Diego's defense last year."
Remember the Titans
I still cannot believe Jeff Fisher is no longer coaching the Titans. But color me very impressed with first time head coach Mike Munchak. He handled a string of questions on the quarterback position, Mike Heimerdinger's firing, and the zaniness of the Titans' month of January with aplomb. While I totally disagreed with Heimerdinger's termination, I did like the appointment of Chris Palmer.
Munchack loved his "calm and confidence" and "his ability to teach a young quarterback and work with a veteran."
Green's grip
A.J. Green has his words chosen perfectly on why he was suspended at Georgia and what he learned from it. I believe him. Green also ties Adrian Peterson as the strongest hand shake at the Combine in the last six years.
Quarterback shuffle?
While it is too early to predict Matt Hasselbeck's future in Seattle with the ambiguity of the labor situation, the educated guess is that Charlie Whitehurst is the Week 1 starter for the Seahawks.
Quarterback confidence
Blaine Gabbert tells us he is without question the best quarterback in the draft and nobody will out work him. Is he the next Redskins quarterback?
Who smells a rat?
I think the Niners are headed in the right direction with Jim Harbaugh. Upgrading from Mike Singletary to Harbaugh is like replacing Oliver Perez in your starting rotation with Sandy Koufax in his prime. It's good enough for a minimum of a least two more wins from last year. Bank that.
Cam's comments
Cam Newton's commentary that he wants to be an "entertainer and an icon" drew a ton of eye-rolls from coaches and executives off the air.
---
---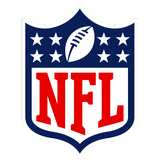 Get more from National Football League
Follow your favorites to get information about games, news and more
---