National Football League
National Football League
Column: Who's the 'elite' quarterback now?
Published
Jan. 15, 2012 11:04 p.m. ET

It doesn't get much more ''elite'' than that.
On the road, facing the defending Super Bowl champs, and limited for three quarters by a running game that couldn't get out of its own way, Eli Manning vaulted himself back into the conversation about the best quarterbacks in the league by engineering a 37-20 win over the Green Bay Packers.
Mocked before the season began for putting himself in the same elite class as New England's Tom Brady, then skewered when New York stumbled through the middle of its schedule, the youngest member of the Manning quarterbacking clan played the position Sunday night as if it were his birthright instead of a burden. And what better place than Lambeau Field?
Three years ago, when the Giants came to town on another improbable playoff run, they paved the way with a bruising rushing attack and a fierce, opportunistic defense. Back then, Manning's pre-game instructions could have been summed up this way: ''Just don't screw things up.''
This time around, though, he took control from the opening drive, almost single-handedly managing the Giants' transition from a run-first offense to a multi-faceted passing attack - a necessity in the new, points-a-plenty version of the NFL. By the end, Manning had rolled up 330 yards on 21-of-33 passing for three touchdowns and a nifty 114.5 QB rating.
''The offensive line did a great job. We had time to get the ball off,'' Manning said.
He can be self-effacing to a fault. You could almost see him reviewing a roster of his teammates to make sure he didn't leave anyone out.
''We kept our tight ends in. We kept our backs in,'' he added. ''They gave me time to sit back there and wait for guys to get open.''
It wasn't nearly as simple as he made it sound, though. Seven of those catches and two TDs were claimed by receiver Hakeem Nicks - including his stunning, jump-ball grab of a rainbow in the end zone to close out the first half - but Manning spread the wealth around to seven different receivers.
''He understands the defense. He understands what we can see on every single down and every single coverage,'' receiver Victor Cruz said. ''He's just making the right reads and really hitting people when the time is right.''
With these Giants, that means most of the time.
Leading 20-10 early in the fourth quarter, New York was desperately trying to hold onto its momentum and faced a third-and-1 at the Packers 46-yard line - a situation that begged for a power back like Brandon Jacobs or Ahmad Bradshaw to plow a route somewhere between the tackles. At that moment, though, with 13 attempts between them, the duo had exactly 42 yards.
So Giants offensive coordinator Kevin Gilbride put Manning in the shotgun with an empty backfield, piling the fate of the drive onto his quarterback's slim shoulders. Manning coolly delivered a 8-yard sideline throw to Mario Manningham for the first down, then wound up driving New York another 21 yards to set up Lawrence Tynes for a 35-yard field goal. None of it - not Gilbride's gutsy call, nor Manning's crisp spiral to a tight spot on the sideline - surprises the Giants' receiving corps anymore.
''He trusts the ball in Eli's hands,'' Cruz said, referring to Gilbride, ''so any time we get that pass call on third-and-short, we understand what we have to do - get open so we can get the ball.''
In a fitting postscript, just as his running backs rediscovered their legs late in the game, Manning switched from driving the offense to getting behind the car and pushing. As Jacobs headed toward the right sideline on what would turn out to be a 14-yard TD run, Manning threw a block to buy his runner a few yards of space.
''It might not have been the best technique, but it got the job done. I'm sure I'll get some heat from the guys when we watch it on film tomorrow. Doesn't matter,'' he said. ''I'm still saying I'm proud of my block.''
Maybe so. But before Manning gets carried away, he should remember that the fat paycheck the Giants send him every week is for being an elite quarterback, not a pylon.
---(equals)
Jim Litke is a national sports columnist for The Associated Press. Write to him at jlitke(at)ap.org. Follow him at http:Twitter.com/Jim Litke.
---
---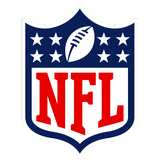 Get more from National Football League
Follow your favorites to get information about games, news and more
---