National Football League
National Football League
Column: These aren't your father's 49ers
Published
Jan. 18, 2012 7:50 p.m. ET

The season began with fans brawling in the stands, and a quarterback who didn't seem worth fighting for.
But it didn't take long for players to rally behind the new coach with the unmistakable swagger. They believed him when he told them they were better than they thought, and rallied behind him when he broke NFL etiquette in a postgame handshake, then refused to apologize for it.
Guys began hitting the way Ronnie Lott once did. Alex Smith became a serviceable quarterback, though until Saturday no one was comparing him to Joe Montana.
Now The Grab competes with The Catch. Winners of just six games all last season, the San Francisco 49ers are just a win away from the Super Bowl.
And fans are so giddy after an improbable shootout win over the Saints, you would think Jerry Garcia came back to bring the Grateful Dead to life again.
''I've never seen the stadium like that, even in the years I played,'' said Roger Craig, the running back who helped the 49ers win three Super Bowls in the 1980s. ''I don't remember the stadium being that loud. People were so happy, fans were even crying. It was just amazing.''
Credit much of that to a coach so supremely confident in his abilities to lead football players that he walked away from a sure bet at Stanford to step into a very unsure situation in San Francisco. Yes, the $25 million the 49ers dangled in front of Jim Harbaugh was incentive enough, but the chance to prove himself as an NFL coach, just like his older brother, had to be big, too.
Not by the end of his five-year contract. Right away.
''There was no five-year plan or three-year plan,'' Harbaugh said this week. ''It was let's win this year. How can we do that? By getting better every day.''
That's a coaching cliche, of course. Means nothing unless the players buy in.
They did. Even after taking a drubbing in their first exhibition game against the Saints. Even after a bizarre Monday night stadium blackout. And even after losing to Harbaugh's own brother - a loss the 49ers just may have a chance to avenge in the Super Bowl should they and the Ravens win on Sunday.
What probably sealed it was the way Harbaugh celebrated in October when the 49ers went to Detroit and beat the Lions. He infuriated Lions coach Jim Schwartz afterward with a slap instead of a handshake. When he refused to back down afterward, it drew the team together even more.
''Apologies to me always seem like excuses,'' Harbaugh said.
Getting better every day meant the 49ers had a chance to compete with the high-powered Saints. Believing in themselves meant they had a chance to pull off a comeback with a play that brought flashbacks of Joe Montana hitting Dwight Clark in the end zone with The Catch nearly 30 years ago to the day and beating Dallas for a berth in the Super Bowl.
Vernon Davis came off the field and fell into Harbaugh's arms bawling like a baby after making The Grab to finish off the Saints. And Craig wasn't the only one to notice there were tears of joy in the stands at Candlestick, too.
Veterans from the glory days of the franchise are surprised how quickly it all happened. But they like what they're seeing.
''We have been flat on our back for a while and we've been seeing this roulette of coaches and general managers and players, and you're in that awful place where you are just in a cycle that you can't seem to get out of,'' former 49ers quarterback Steve Young said Wednesday. ''We thought it would be a much longer journey. It's been an amazing, literally unprecedented, (but) it's not overnight. It's been a six-month march of building substance behind substance behind substance which makes them a legitimate championship football team.''
Young, who was the MVP of the last San Francisco Super Bowl win in 1995, said Smith's struggles in his first six years with the team came not only because he found himself playing for a different offensive coordinator every year but because he was being counted on to carry the team. He said he talked to Smith this week and the quarterback - who brought the team together for informal practices during the lockout - feels as if he's finally in sync with his coaches.
''He always seemed like he was carrying the load of everything, which was not necessarily true, or appropriate,'' Young said. ''And now, he describes it as, look, I feel that I'm doing less, but you now see on the field he's doing way more.''
Hall of Fame receiver Jerry Rice put it more simply:
''I think it was Harbaugh, but I think it came down to this team taking over, these players starting to believe in themselves,'' Rice said. ''You see that on the football field. They believe when they step on that field they can win the football game. When (former coach) Mike Singletary had this team, I didn't see that.''
It's not just the 49ers and their fans who believe. Oddsmakers in Las Vegas make them 2 1/2-point favorite at home against the surging New York Giants in the NFC championship game. It's not easy anymore to find a reason to bet against them.
The winner gets a trip to the Super Bowl, something the great San Francisco teams of the past used to treat almost as a birthright.
The Harbaugh era is just beginning, and after only 17 games it's too early to predict how it will play out. Still, there's a sense the best is still to come.
''They're living on their own. They're creating their own legacy,'' Craig said. ''They should not be compared to us. I love it. I love what they're doing. This is their time.''
-----
Tim Dahlberg is a national sports columnist for The Associated Press. Write to him at tdahlberg(at)ap.org or follow at http://twitter.com/timdahlberg
---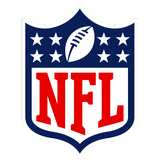 Get more from National Football League
Follow your favorites to get information about games, news and more
---