National Football League
National Football League
Column: Ravens win is one for the ages
Published
Jan. 12, 2013 11:19 p.m. ET

Just before the sixth quarter of one of the most fascinating and improbable NFL playoff games you'll ever see, Justin Tucker trotted out onto the field and did something you hardly ever see.
He practiced making a field goal. And for one of the few times on a frigid afternoon-turned-evening in Denver, something turned out exactly as planned.
The game that seemed like it was destined never to end finally did, much to the dismay of 76,732 shivering fans and a quarterback who had seemed destined to take the Denver Broncos to the Super Bowl. It was Peyton Manning's interception that gave the Baltimore Ravens their golden opportunity in the 38-35 win, though Manning could hardly be blamed for the Broncos being in that position to begin with.
He was still playing deep into overtime for the same reason Ray Lewis will go on to play at least one more game before calling it a career. Lewis was on the sideline probably rehearsing his farewell speech when a shocking collapse by the Denver secondary allowed a game tying touchdown on a 70-yard pass to Jacoby Jones with just 31 seconds left.
Up until then, it was just about how John Elway imagined things going when the Broncos courted Manning during the offseason and let the orange-clad faithful in Denver know that Tebowtime was over.
A frigid weekend in January. A big-time quarterback under center. And a fourth quarter drive engineered by Manning that appeared to wrap up this playoff win with a giant bow.
Except the Broncos aren't one step closer to the Super Bowl. The Ravens are flying to either Houston or New England, and the way they felt after Saturday's game they might not even need a plane.
It was tough enough to win it. Trying to describe it all afterward might have been even tougher.
''Thanks for bearing witness to one of the greatest football games you're ever going to see,'' Ravens coach John Harbaugh said. ''That football game did the game of football proud.''
Indeed it did, warts and all. Yes, the brilliant plays were all there - how many times have you seen a player start both halves with long kick returns for touchdowns as Denver's Trindon Holliday did? - but the miscues were almost as memorable and arguably more significant.
That begins with Manning, who was supposed to be the coolest one on a very cool field but had three turnovers that led directly to 17 points. It continues with Ravens punt and kickoff return teams that gave up scores that might have sunk any team that didn't believe like it was supposed to win no matter what happened.
''We never wavered, we never wavered,'' Lewis said. ''This will probably go down as one of the greatest wins in Ravens history.''
But the play that will be debated and dissected in Denver for far longer than Tebowmania ever lasted was the biggest gaffe of all. It came after standout cornerback Champ Bailey had already been beaten for two long touchdown passes, and everyone in the stadium was asking the person in the seat next to them what happened to the vaunted Broncos pass defense.
Eight men were playing off the line, knowing the game was theirs unless something freakishly horrible happened. Eight men who all knew a desperation pass was coming but somehow were unable to defend against it.
Eight men who could do nothing but watch as Jacoby strutted into the end zone with the tying score.
''You got to start taking shots at some point and it happened to work out,'' Ravens quarterback Joe Flacco said. ''It was pretty incredible.''
There were snow flurries on the field and the wind chill had dipped below zero when Manning and Lewis met again at midfield, this time for the coin flip for overtime. The two were always intertwined in this game and both had their moments, with Lewis getting a team-high 15 tackles and Manning throwing for three scores, the last of which seemingly secured the win for Denver.
Manning had come back from a lost season and a potentially career-ending neck injury to win 11 straight games for his new team. Lewis was calling it a career, and using his pending retirement as one more way to motivate his team to keep playing.
They played nearly 77 minutes before it was finally settled by a rookie kicker who after the end of the first overtime period went out on the field to practice a kick. Tucker made 30 of 33 during the regular season, and this one was perfect, touching off a celebration on the sidelines.
Manning went over and gave Lewis a hug before heading into a somber, stunned locker room. He showered and dressed in suit and tie before coming out to talk about how hard it was for everyone on the team to have their season come to such a shocking end.
''You want it to work and keep going and win, but that's not always the way it works,'' Manning said.
Lewis was just as philosophical in victory, talking about higher powers and things that happen when men come together. He said he was particularly inspired by a visit he made to a Baltimore hospital Thursday night, where he saw sick kids who will never be able to experience the joys he has in playing the game of football.
''I challenged my team this week to not listen to anything outside our building, to buy into everything we are as a team,'' Lewis said. ''When you get everybody to buy in, it's just so special to see it.''
Even more special might be to see the Ravens in the Super Bowl.
And after a win for the ages, a lot more people are beginning to believe that's just where they will end up.
----
Tim Dahlberg is a national sports columnist for The Associated Press. Write to him at tdahlberg(at)ap.org
---
---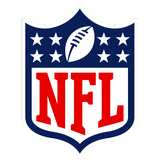 Get more from National Football League
Follow your favorites to get information about games, news and more
---