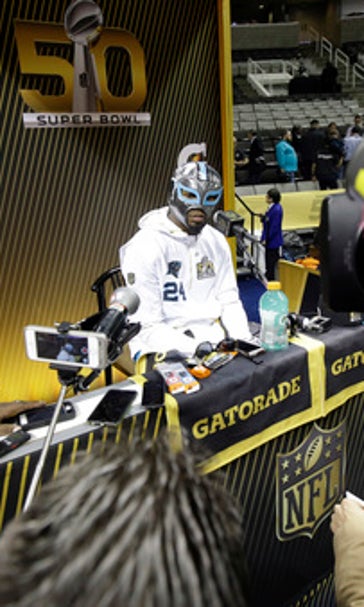 Column: Norman rides his horse as well as he rides receivers
BY foxsports • February 2, 2016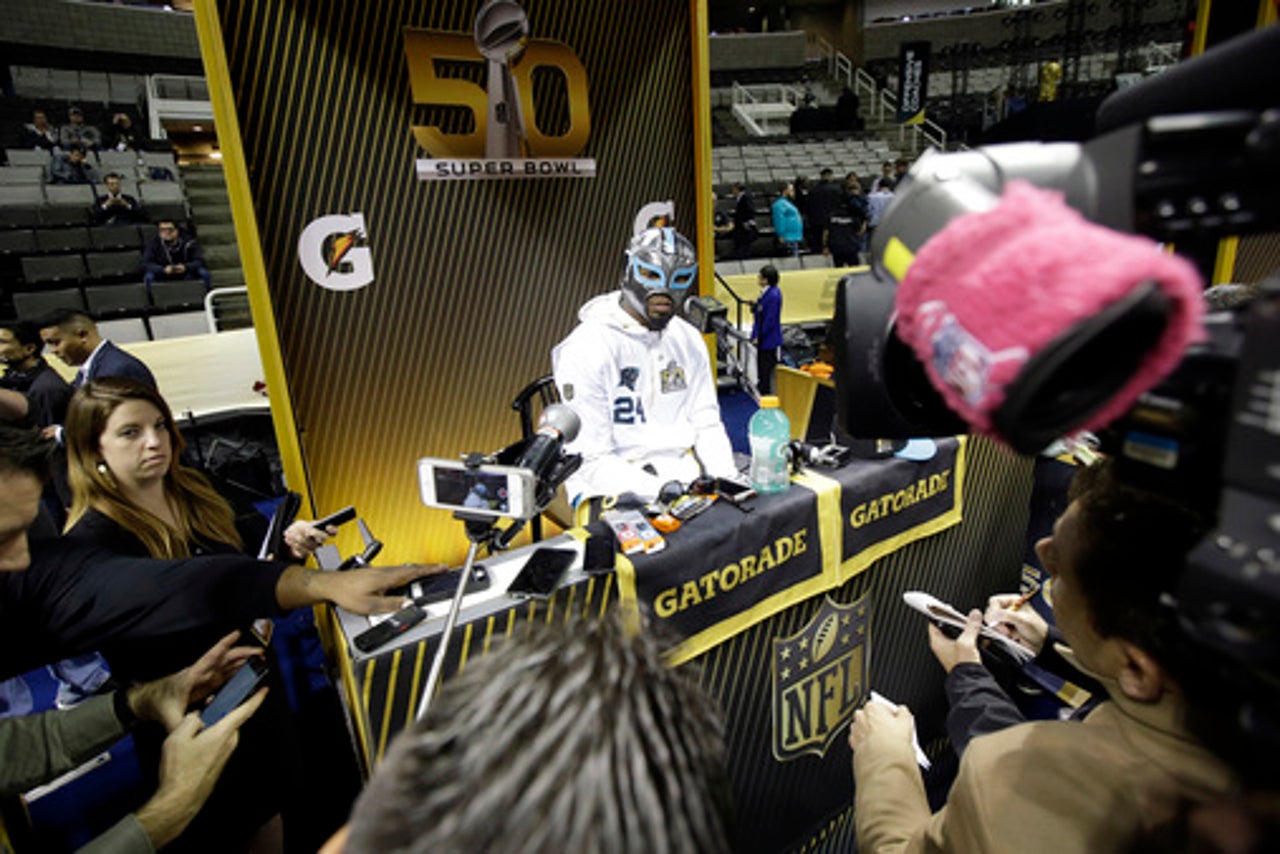 SAN FRANCISCO (AP) Like many rookies, Josh Norman spent part of his bonus on a new ride when he signed with the Carolina Panthers a few years back.
Delta 747 he calls him, and just like Norman the horse is fast and sleek.
''He's American Saddlebred, and he flies,'' Norman said.
Norman flies, too, though it took a long time for anyone to notice. No one wanted him out of high school, and 14 other cornerbacks had already been picked when he was grabbed by the Panthers almost as an afterthought in the 2012 NFL draft.
A nasty battle with New York's Odell Beckham Jr. on national television helped his name recognition. So did some shutdown coverage that got people talking about Norman as perhaps the best cornerback in the NFL.
Opposing receivers have surely noticed, largely because Norman is not only in their face but in their ears. Trash-talking is an art to Norman, who has gotten under the skin of more than one big name receiver.
''It's mental warfare,'' Norman said. ''We aren't out there picking daisies.''
Every Super Bowl has a character, and Norman isn't shy about staking his claim to this one. At media night on Monday he practically had to be dragged away from the microphone after his teammates had already left the arena.
He talked about his horse and his mouth, and those nasty receivers who want to catch footballs. He had a terse exchange with Hall of Famer Deion Sanders over his remarks on the NFL Network about the Beckham game.
He even put on a Mexican wrestling mask offered by someone in the crowd and proclaimed himself a new wrestling hero.
''El Bandolero,'' he said, echoing the nickname (The Bandit) the Panthers Spanish radio team screams whenever Norman makes a pick.
He's the mayor of Thieves' Avenue, the locker room area where the Panthers defensive backs hang out. It's a place to dance and get loose, and where this week they will be plotting to steal a few balls from Peyton Manning in the Super Bowl.
Nothing personal, just make sure you don't get in the way.
''Thieving is what we do,'' Norman said. ''We take all you have and use it to our benefit.''
Forget that Norman had a grand total of only four thefts this season, and none since he picked off two against Tampa Bay in the fourth game. Quarterbacks avoid throwing to receivers covered by Norman, much as they did two years ago with Seattle's Richard Sherman.
That didn't seem to matter in a December game with the Giants when Norman and Beckham engaged in a game-long tug-of-war that ended with Beckham getting a one-game suspension for unsportsmanlike conduct. Beckham drilled Norman with a helmet-to-helmet hit at one point before finally getting behind him for a 40-yard TD catch that tied the game.
Norman, who was also fined for his play in the game, admitted it unsettled him for days. He still seemed unhappy on Monday when Sanders, who he believes took Beckham's side on the NFL Network, tried to offer an apology of sorts to him.
''I don't consider myself a trash-talker,'' he said. ''I consider myself a motivator.''
Forgive Norman if he plays with a chip on his shoulder. He was so lightly regarded in high school, he had to walk on for tiny Coastal Carolina before getting a scholarship in his sophomore year. And his fifth-round signing bonus with the Panthers came with barely enough money to buy Delta 747, a horse he had his eye on after growing up in rural South Carolina.
It's the reason he backs down to no one, including Superman himself. Norman and Cam Newton got into it at training camp last summer, jawing at each other in practice until Norman picked off a pass and gave the quarterback a stiff-arm on the way to the end zone.
Newton didn't particularly appreciate that, running after Norman and tackling him near the end zone where the two had to be separated.
''I know I'm a lot closer to my quarterback than I ever was on this team,'' Norman said. ''I think it was bound to happen and it happened in the greatest way.''
Now he's due to become an unrestricted free agent after the Super Bowl, which should make him millions in a new contract from the Panthers or another team.
Who knows, he might take the cash and add another horse to his collection. The American Saddlebred is his breed of choice, fitting perhaps because the high stepping horses are known as the peacock of the horse world.
After all, a lot of receivers might think Norman is a bit of a peacock himself.
----
Tim Dahlberg is a national sports columnist for The Associated Press. Write to him at tdahlberg(at)ap.org or http://twitter.com/timdahlberg
AP NFL website: www.pro32.ap.org and www.twitter.com/AP-NFL
---
---