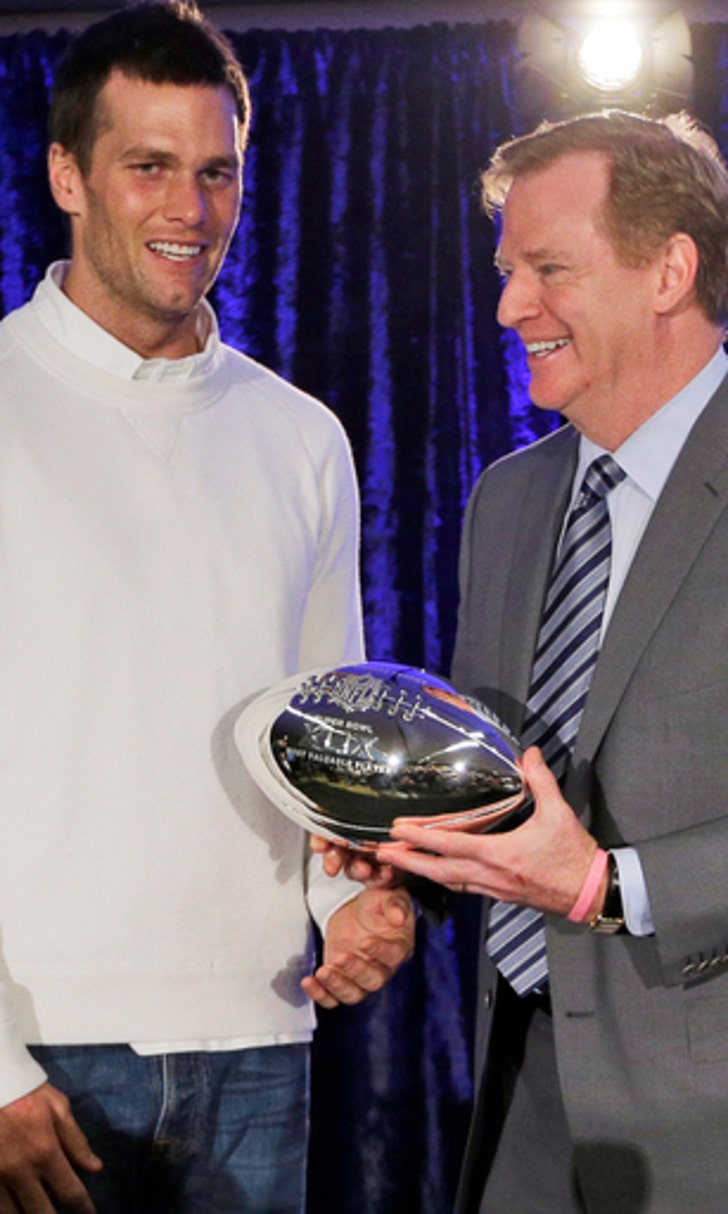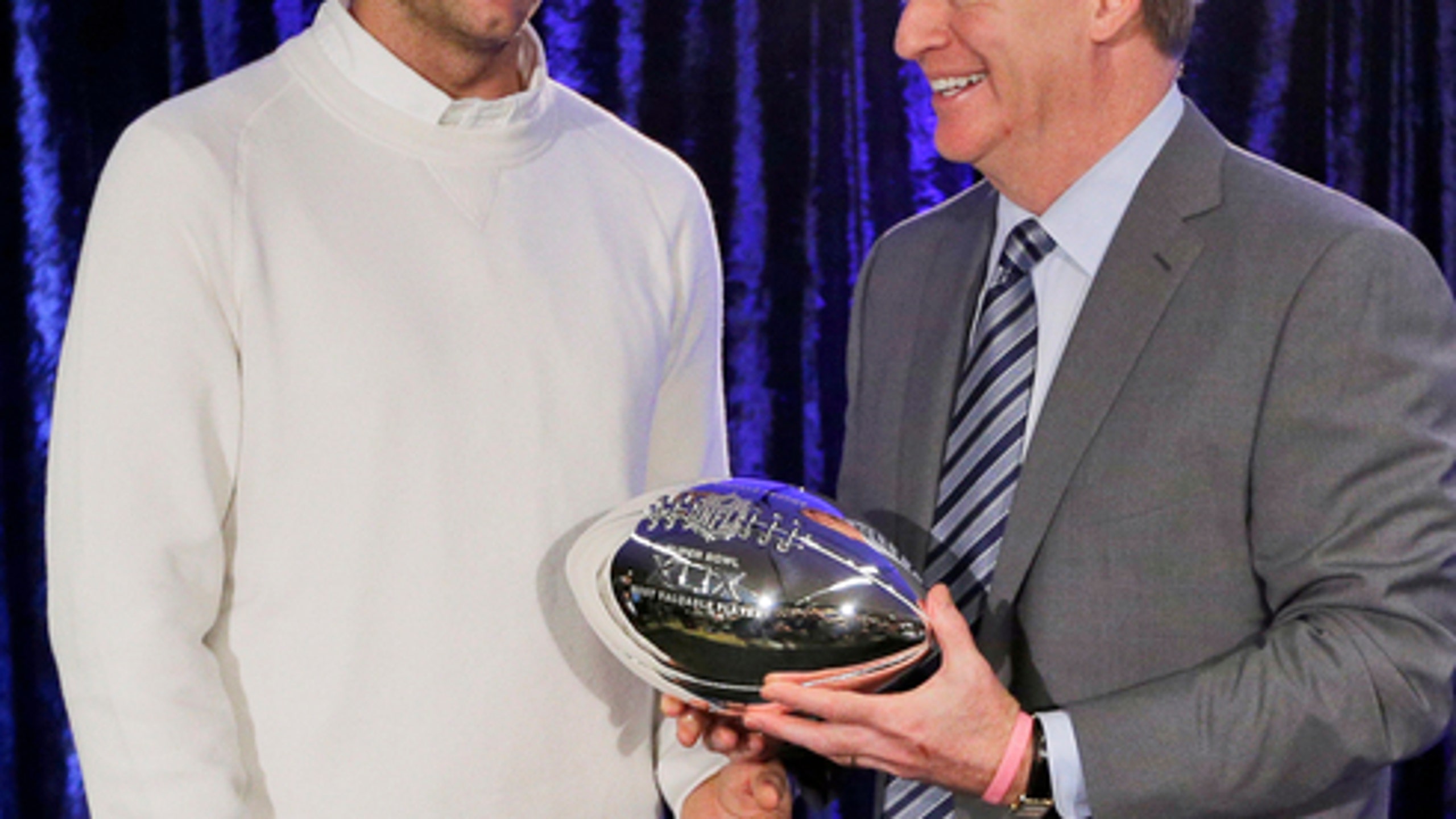 Column: 10 years later, Goodell still leading with his chin
BY foxsports • August 31, 2016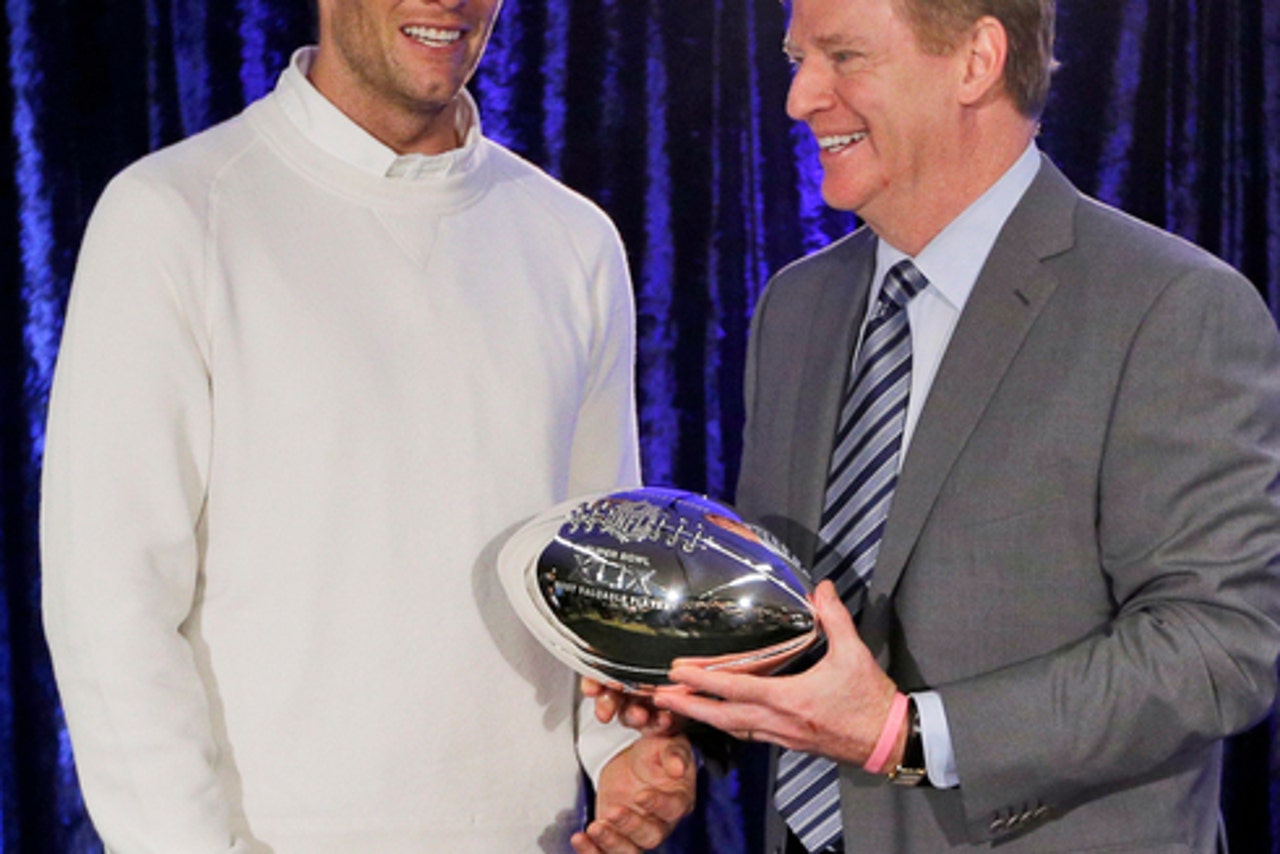 Some anniversary this is turning out to be.
Ten years after taking office, NFL Commissioner Roger Goodell is arguably the most powerful front man in sports, and one of the least-loved. That may be why a league that would commemorate the birth of the pig that became the first game ball - had someone kept the date - has no official event planned to mark Goodell's decade in charge.
(And can't you just picture him stewing inside his Park Avenue office with the shades drawn, yelling at his underlings like Dr. Evil? ''You know, I have one simple request. And that is to have sharks with frickin' laser beams attached to their heads!'')
Most corporate boards would kill to have a guy like Goodell at the top. When he took over from cautious, lawyerly Paul Tagliabue in 2006, league revenues topped out at $6 billion. Last year, they approached $13 billion, a figure that would have put the NFL in the middle of the Fortune 500. His ambition is to double that again by 2030 or earlier.
The least his bosses could have done in appreciation was make the turnstiles spin simultaneously in all 31 NFL stadiums - especially since 30 were built or renovated within the last 20 years using public funds to the tune of $7 billion.
So if making it rain was the only measure of Goodell's success, he'd be lionized. Instead, he's fricasseed nearly every time he ventures outside.
Fans mock him on social media and boo him relentlessly at public appearances. Some of the players Goodell is tasked with protecting have in recent days called him a ''crook'' (James Harrison), ''straight horrible'' (Josh Norman), and a boss who routinely abuses his disciplinary powers as ''judge, jury and executioner'' (Aaron Rodgers, Drew Brees). Even the owners whose pockets Goodell lines just turned an informal group of his closest advisers into an official ''Chairmen's Committee,'' perhaps to keep a closer eye on the moody monarch and their burgeoning empire.
And all because he leads with his chin.
Pick your least favorite Goodell moment; everyone has at least one. Maybe it was how he brushed aside science and steamrolled Tom Brady to the bitter end of ''Deflategate.'' Or how he bumbled the Ray Rice affair and several other domestic-abuse cases, or ginned up the evidence and still arrived at the wrong conclusion in ''Bountygate,'' or simply twisted arms to wring public subsidies from cities and states for his chartered jet-set owners.
My favorite is when he flew into suburban Chicago - brushing aside science one again - to stage a clinic purporting to teach the mothers of kids as young as 5 how to tackle ''safely.'' It doesn't get much more mercenary than that.
Where Goodell goes from here is anyone's guess. His contract runs through March 2019, and with bonuses, pension benefits and other sweeteners, he's taking home close to $35 million a year. He's in great shape at 57, and despite all the public-relations punches he's absorbed, another decade certainly seems within reach.
But the better question may be: How much longer will the NFL owners want him?
The same 10-year collective bargaining agreement that bought Goodell and management what seemed like enduring labor peace is suddenly the source of discontent. When players handed over disciplinary powers to Goodell and the league office, they had no idea he'd wield them so ... arbitrarily.
Last week, the players were grumbling about Goodell's high-handed treatment of Harrison and several others accused of doping in a since-discredited Al Jazeera report. This week, the media is back on Goodell's trail, curious about why Giants kicker Josh Brown got off with a one-game suspension for violating the domestic-violence policy - when that same policy mandated as much as six. Some owners were restless enough to tell SI.com's Peter King recently that they, ''clearly do not like that the public face of the most successful sports league in American history gets more tomatoes thrown at it than any other commissioner in the 96-year history of the NFL.''
Like it or not, they better get used to it. For the foreseeable future, Goodell is the only face they have.
---
Jim Litke is a national sports columnist for The Associated Press. Write to him at jlitke(at)ap.org and https://www.Twitter.com/JimLitke
---
---