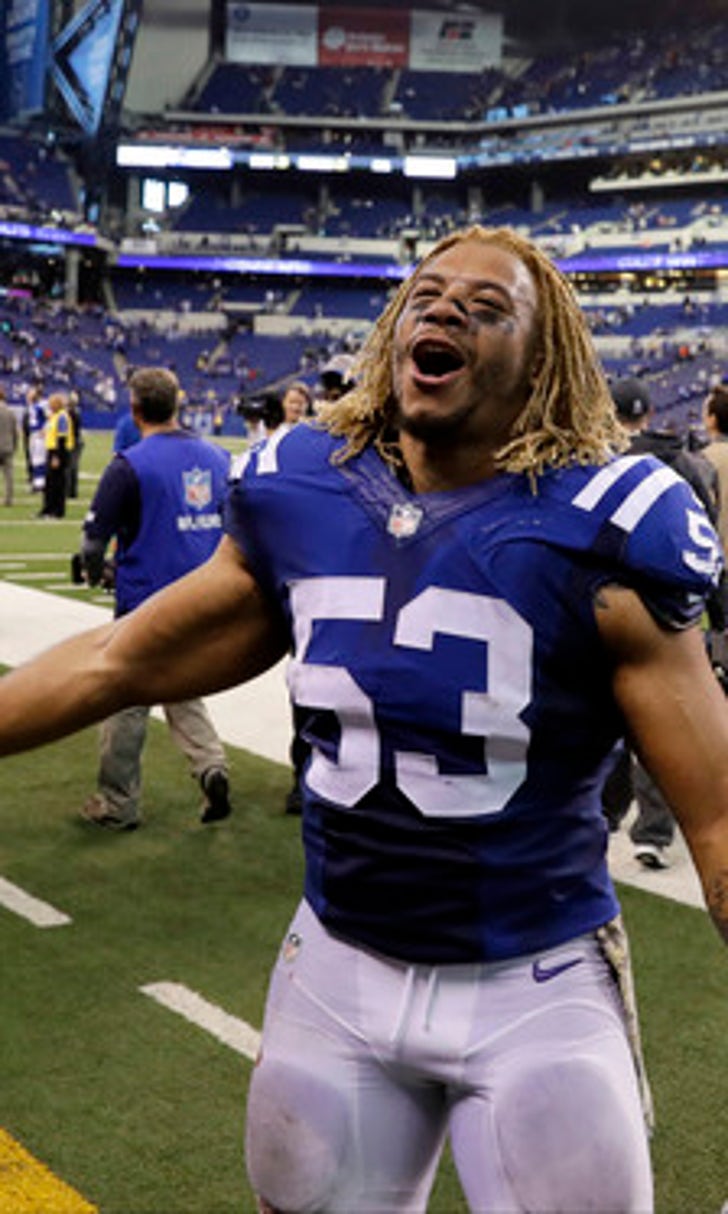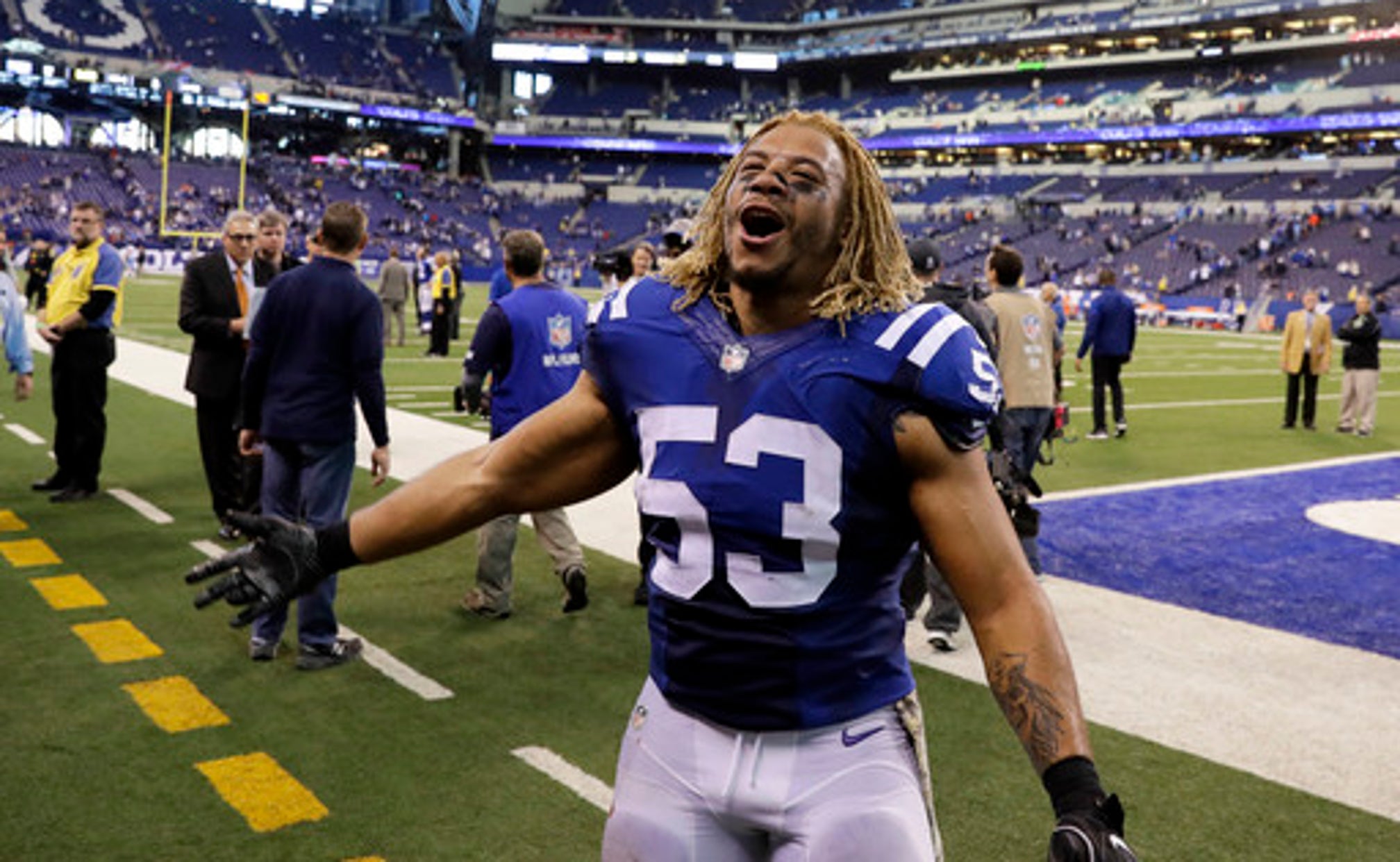 Colts will establish memorial scholarship for Edwin Jackson
February 12, 2018
INDIANAPOLIS (AP) As former Indianapolis Colts coach Chuck Pagano and general manager Chris Ballard attended Edwin Jackson's funeral in Atlanta on Monday, team owner Jim Irsay announced he was donating $25,000 to establish the Edwin Jackson Memorial Scholarship in memory of the former linebacker.
Jackson and his Uber driver, Jeffrey Monroe, were both killed in a traffic accident Feb. 4.
Irsay issued a statement Monday calling Jackson a ''wonderful young man'' who is already missed and that he wants to honor Jackson's memory, determination, work ethic and character with the scholarship. He is working with Jackson's family to establish guidelines for a scholarship that will be awarded annually.
It will be separate from other scholarships awarded by the Indianapolis Colts Foundation.
''That smile, that amazing smile - God he could light up a room,'' Pagano wrote on Twitter, honoring Jackson. ''And the energy and passion and fire and juice and love and determination and drive and dedication seeped out of this young man.''
Ballard remembered Jackson as the guy who introduced himself every day after he first took the job last January, just so Ballard wouldn't forget who he was.
But their relationship went even deeper.
''I started to ask Edwin: Where we going? What's our next step?,'' Ballard wrote on Twitter. ''And Edwin got a big, bright smile on his face and he talked about school and how we were going to finish, but he thought he had more to do; he had more to do in the league.''
Jackson was 26 years old.
Irsay also sent condolences again to Monroe's family. Last week, Irsay offered to pay for the funerals of both men.
---
Donations to the scholarship fund can be made online at www.colts.com/memorial or by mail at the Edwin Jackson Memorial Scholarship, c/o Indianapolis Colts Foundation, P.O. Box 535000, Indianapolis, IN 46253.
---
More AP NFL: https://pro32.ap.org and https://twitter.com/AP-NFL
---
---