National Football League
National Football League
Colts take different tack to get help in NFL draft
Published
May. 10, 2014 3:26 p.m. ET

INDIANAPOLIS (AP) Ryan Grigson ignored the conventional wisdom by doing his own thing in this year's NFL draft.
Instead of taking a true center, he chose two versatile offensive linemen. Instead of taking a big-name receiver, he selected a 20-year-old with potential. And instead of picking a safety, he reinforced the defense with another pass rusher and a big inside linebacker.
Grigson and the Colts will soon find out if this weekend's choices will work out.
''Everyone on the outside, I don't think, can understand how this all works, but you don't see the (draft) board and if you don't see the players that are there that you think are good enough to pick, you can't pick them,'' Grigson said. ''If they're almost the same as the guys you have on your roster, it doesn't make you any better.''
Grigson has always preferred following his instincts to playing by the book -- with the exception of the first two picks he made as the Colts general manager, Andrew Luck and Coby Fleener. Since then, he's made 16 trades and scoured all corners of the planet to find hidden gems.
Nobody can quibble with the results. Grigson took over a team that went 2-14 in 2011 and parted ways with longtime star Peyton Manning and led them right back to the playoffs with a 10-6 record in 2012. Last year, the Colts won their first AFC South title and their first playoff game in the post-Manning era.
After taking two big-school guys on Friday, Grigson added three smaller-school players Saturday - Ball State defensive end-linebacker Jonathan Newsome, Western Kentucky inside linebacker Andrew Jackson and Georgia State offensive lineman Ulrick John.
The Colts are hoping Newsome's pass-rushing skills will complement reigning NFL sacks champ Robert Mathis, and the 254-pound Jackson could become a run-stopping presence in the middle.
Grigson and coach Chuck Pagano believe those two players will help upgrade the defense.
''The tape doesn't lie,'' Pagano said. ''He (Newsome) is a football junkie, it's his whole life. It's hard to find pass rushers and the way our league's going, you can't have enough of them.''
Both of those guys run into trouble off the field.
Jackson was arrested in high school and was suspended for one game last season for violating undisclosed team rules. He finished his career with 326 tackles with 43 for losses in four seasons and played at the same Florida high school as Ray Lewis, whom coach Chuck Pagano coached in Baltimore.
''That (Lewis) is his idol, and that's the guy he's tried to pattern his game,'' Pagano said.
Newsome started his career at Ohio State but transferred to Ball State after missing most of the Buckeyes' 2011 spring practice because of academic problems. He sat out 2011 to comply with NCAA rules then was arrested in August 2012 on a marijuana possession charge. Following a two-game suspension, Newsome started the last 21 games, finished with 16 1/2 sacks in two seasons and eventually caught the attention of the closest NFL team to the Muncie, Indiana, campus.
Grigson said both owned up to their mistakes during the interview process.
''If he lies, he's dead to us,'' Grigson said when asked specifically about Newsome, the first Ball State player drafted by the Colts. ''He laid it all out there and if you do that, you've got a chance.''
The Colts also took a couple of chances along the offensive line.
Second-round pick Jack Mewhort was a highly regarded prep center, played both guard spots and left tackle at Ohio State and right tackle and guard at the Senior Bowl. At 6-foot-6, 309 pounds, he could play anywhere next season. John, who was listed at 6-8 and 290 in college, was an all-league tackle in the Sun Belt Conference, though Grigson described him as a developmental player who could emerge as an NFL left tackle.
And Grigson made it clear that second-year center Khaled Holmes, who played just 12 snaps last season, is expected to star this fall.
''Khaled's our center, and you know, like we said, Jack has played center, Donald (Thomas) has snapped we're going to be fine,'' Grigson said. ''We took Khaled in the fourth round because we believed he could play.''
Indy also took 6-1, 224-pound receiver Donte Moncrief in the third round as a potential successor to perennial Pro Bowler Reggie Wayne.
Grigson is convinced the Colts made enough progress in the draft to remain a Super Bowl contender - regardless of anyone else's opinions.
''Delano Howell has played some really good snaps for us (at safety), we feel good about Delano,'' Grigson said. ''We hope some other guys rise to the occasion. We'll look at the June 1 cuts because we're always looking to get better.''
---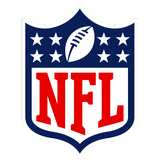 Get more from National Football League
Follow your favorites to get information about games, news and more
---