National Football League
National Football League
Colts take chance on WR Nu'Keese Richardson
Published
Aug. 4, 2014 6:44 p.m. ET

ANDERSON, Ind. (AP) The Colts are giving receiver Nu'Keese Richardson a chance for a pro career.
The 23-year-old Richardson is a 2009 University of Tennessee recruit who was kicked off the team late in his freshman season after pleading guilty to one count of attempted robbery outside a Pilot gas station in Knoxville, Tennessee.
Richardson, who signed with Indianapolis on Sunday night, agreed to probation and avoided jail time as part of a plea deal. After leaving Tennessee, Richardson played at Hampton University, an FCS school, before finishing his career in 2013 at the University of Pikeville, an NAIA school in Kentucky.
Coach Chuck Pagano said Monday the Colts understood the risk of signing a player like Richardson.
''We all know Nu'Keese's background, we know his history,'' he said. ''We know that he made a bad choice and made a mistake as an 18-year-old. We brought Nu'Keese in here and worked him out, sat him down, talked to him at length about what he's been doing with himself and his life. We just felt like we wanted to give Nu'Keese a second chance. We all understand there's no do-overs. We can't take back the things and mistakes that we've made so we feel really good.''
Richardson faces an uphill battle to make a team with a strong group of receivers. Reggie Wayne, Hakeem Nicks and T.Y. Hilton all have had 1,000-yard seasons in the NFL. Indy also drafted Donte Moncrief in the third round. Veterans Griff Whalen and Da'Rick Rogers, who also was booted off Tennessee's team before the 2012 season, also are in the mix.
So Richardson's best chance may be making the team as a return specialist. At Pikeville, Richardson had 39 receptions for 588 yards and three touchdowns. He also returned eight kickoffs for 121 yards and 15 punts for 193 yards and one TD.
But he will be battling Moncrief for playing time there, too.
''We want to win and we're trying to win every football game we line up whether it's a preseason, regular season, it doesn't matter,'' Pagano said. ''If (Moncrief) gives us the best opportunity to win as a kick returner as well as the receiver, then we are going to put him out there.''
The Colts have a history of success with undrafted rookies, though Richardson will have to overcome a late arrival at training camp and the challenge of learning a new playbook in about a month to get up to speed.
Pagano also said Wayne, who is recovering a torn ACL in his right knee, will not play in the preseason opener against the New York Jets on Thursday. He is still expected to be ready for the Sept. 7 season opener at Denver.
Richardson played in nine games at Tennessee, catching eight passes for 102 yards and a TD. He returned 13 kickoffs for 292 yards and six punt returns for 66 yards.
NOTES: Nicks was given an extra day of rest Monday. Rogers also missed practice Monday because of an eye injury that forced him to wear a patch. ... Indy also re-signed Shawn Loiseau on Monday. The 6-foot, 239-pound linebacker had 23 tackles with the LA Kiss of the Arena Football League. He was with the Colts in training camp last year but was released before the season opener.
---
Online:
AP NFL website: www.pro32.ap.org and www.twitter.com/AP-NFL
---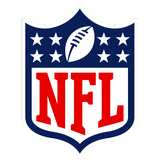 Get more from National Football League
Follow your favorites to get information about games, news and more
---