Colts rookie details his harrowing four-month recovery from a concussion
May 10, 2016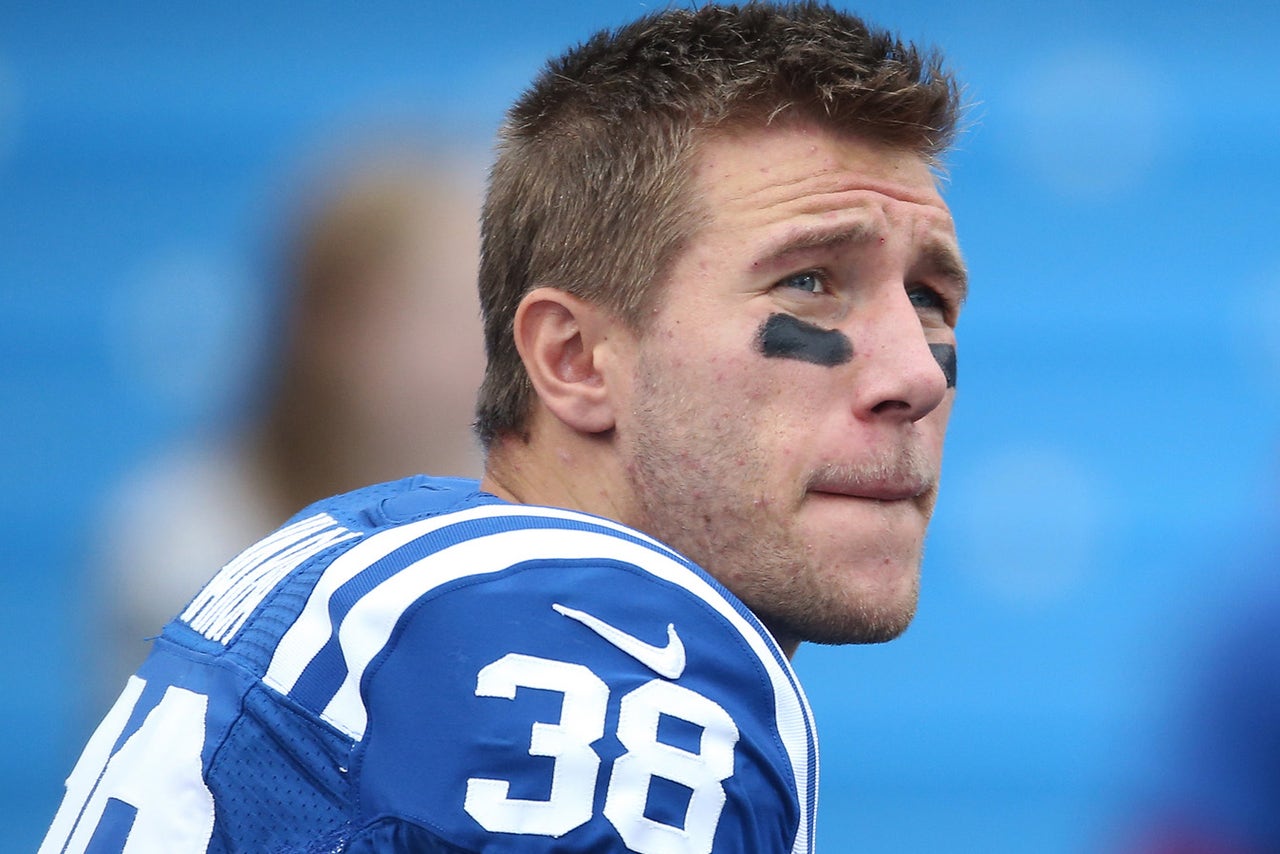 When Indianapolis Colts rookie Tyler Varga suffered a hit in Week 3 of the 2015 season, he tried to shake it off the way he always had with hits before. Little did Varga know that he suffered a concussion on the hit that would end up sidelining him for the remainder of the season.
Varga detailed his battle through concussion recovery in an in-depth piece in the Indy Star, and his story paints a haunting picture of what it is like for NFL players who suffer concussions during a time when fans and the league are becoming more aware of the long-term effects of head injuries in sports.
Varga told the outlet that he initially did not think much of the injury and even showed up for a workout the next day despite "feeling like he had the flu." It was not until Varga went apartment hunting two days later that he decided to do something about it.
Via Indy Star:
Varga told team doctors the next day that he suspected he had a concussion. After failing the league's concussion test, he was told to stay home, not exercise and not look at screens for a week. Then he would be re-evaluated.
Varga's recovery took much longer than a week. Three weeks after his concussion, the team offered him medication -- a drug called Amantadine originally developed to treat Parkinson's disease -- to help him feel better. Varga, a Yale alum, wanted to learn more about the medication before taking it, so he told the Indy Star that he asked a handful of doctors from his alma mater about the drug.
After hearing about the side-effects Amantadine can cause, Varga did not take the medication and ended up on injured reserve instead. A hit he initially tried to shake off, one that did not seem like much of anything at first, cost him his rookie season.
Varga detailed what life on injured reserve was like and why he initially wanted to play through a head injury in the Indy Star story. His tale highlights what many both in the NFL and in the stands try not to think about: concussions are not an easy fix, not a simple two weeks away from the game.
Each concussion is different and doctors still disagree on the best ways to treat them. Varga is feeling much better these days and showed up to voluntary workouts for the team in late April, but he still does not know what it will be like when he returns to the field. If Varga's body does not respond well, he will have to answer some serious questions about his football future.
---
---