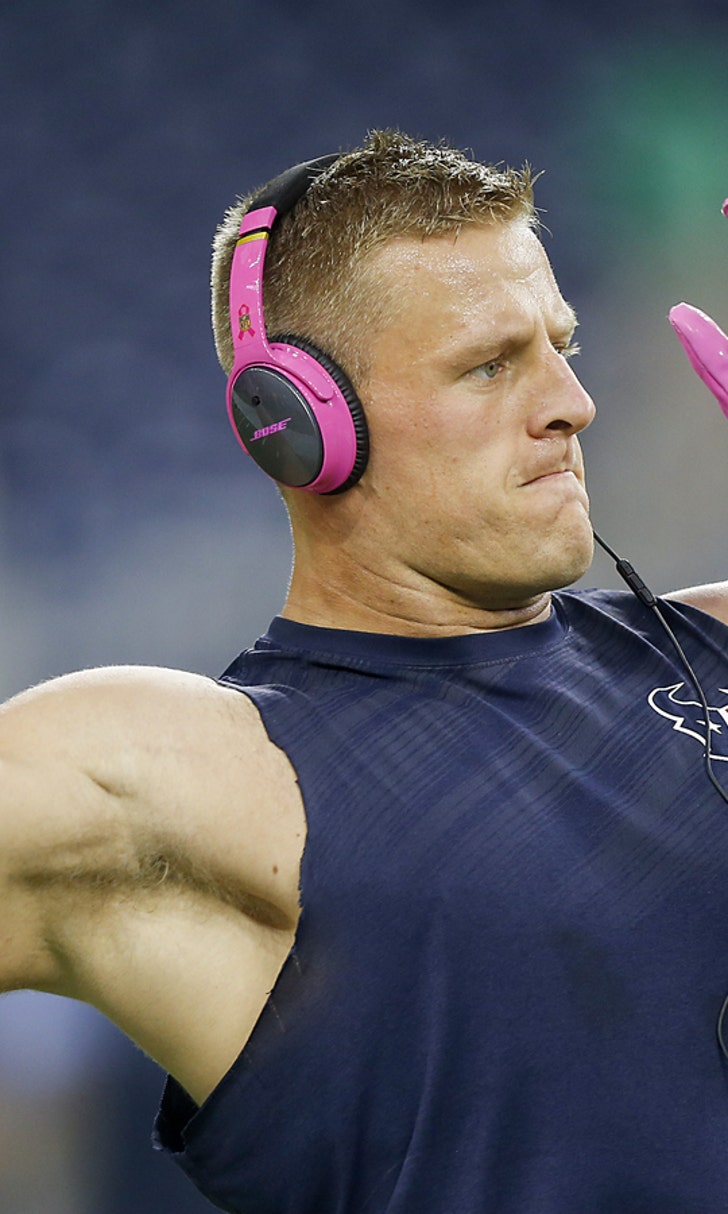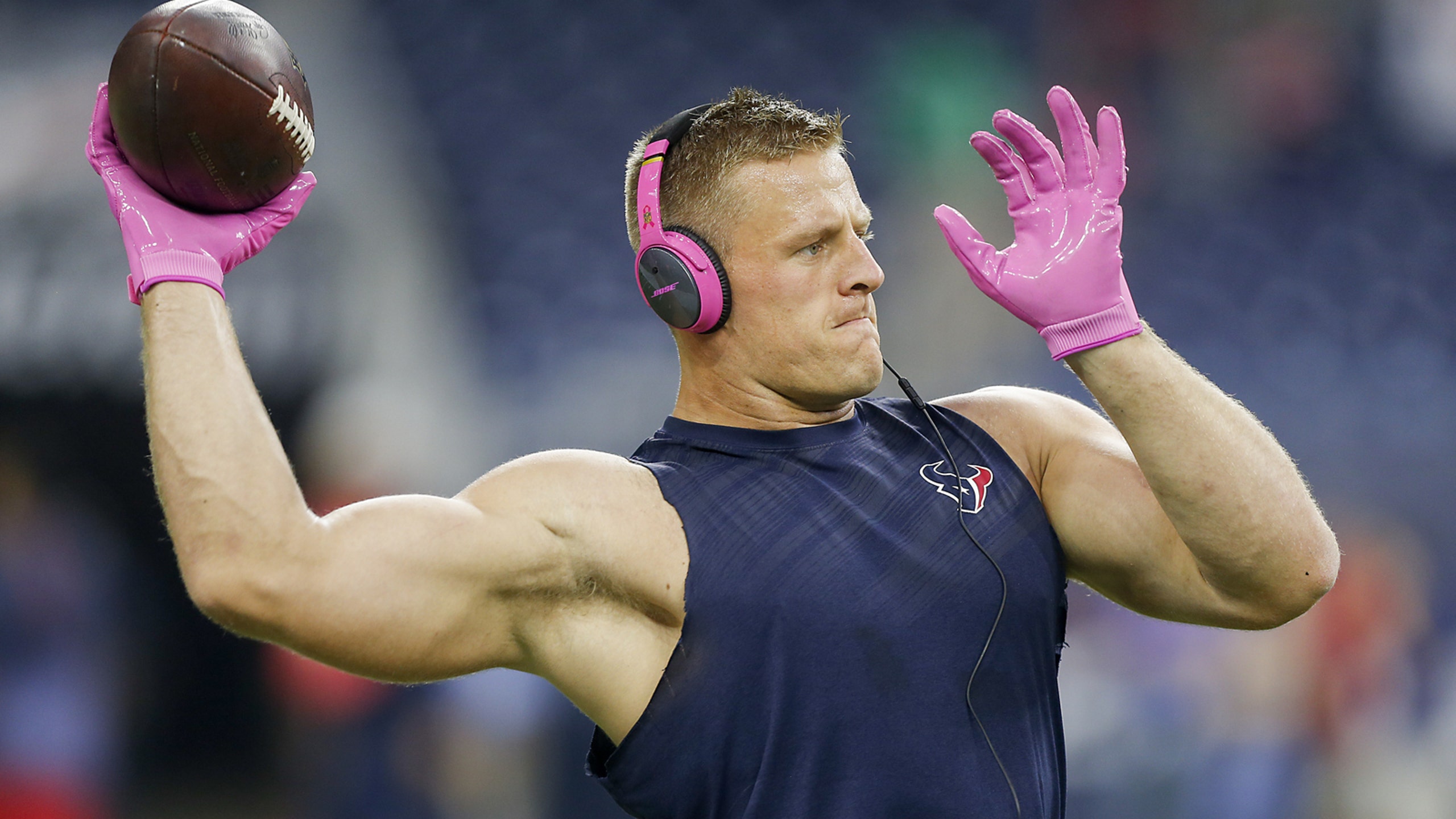 Colts proud of how they shut down 'Justin James' Watt
BY foxsports • October 10, 2015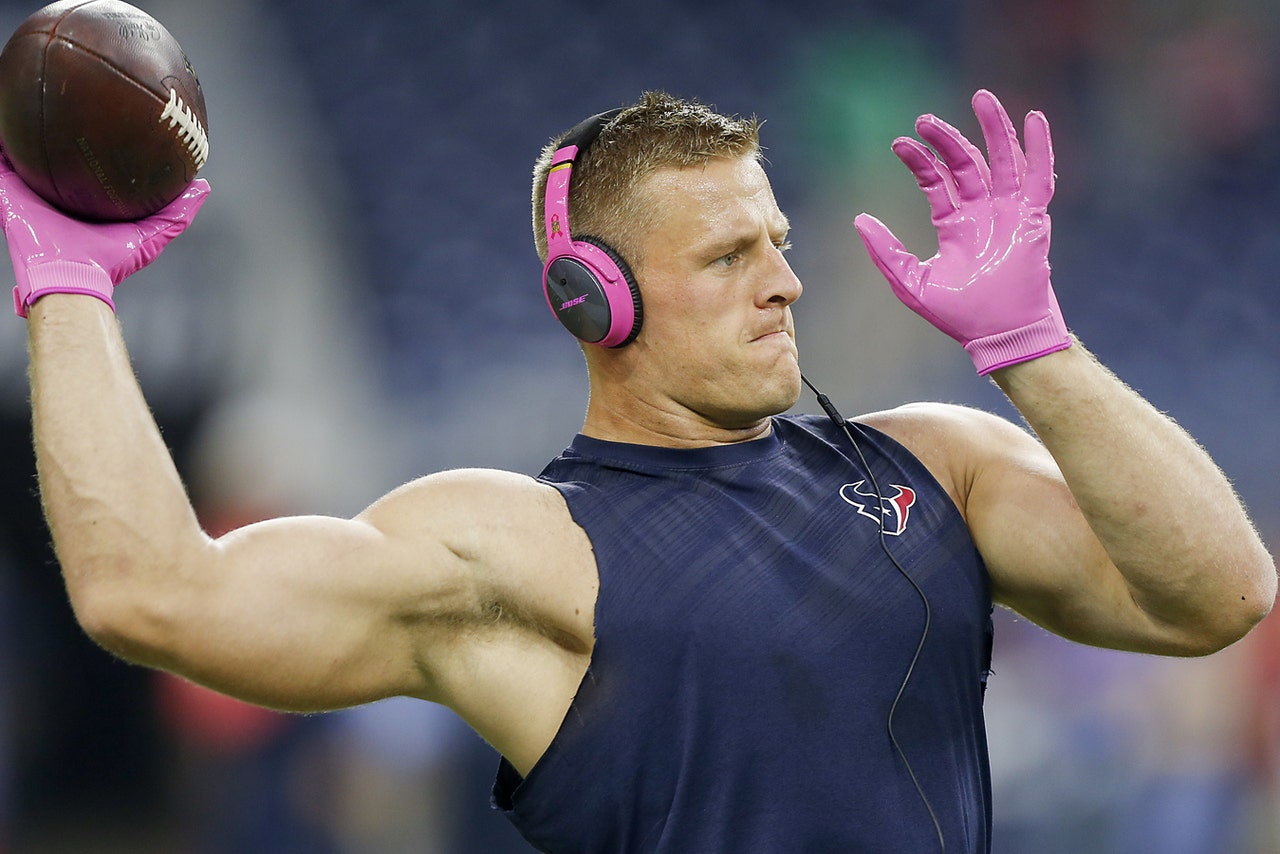 Don't make Justin James angry. You won't like him when he's angry.
Sometimes it's better to let actions speak for themselves, rather than sound off after the fact. The Indianapolis Colts beat the Houston Texans on Thursday, and star defensive lineman J.J. Watt was held in check admirably by Indy's battered offensive line to the tune of just two tackles and zero sacks.
Rather than humility, however, it seems at least one Colts player opted to take a tongue-in-cheek shot at the reigning Defensive Player of the Year.
In the team's "daily notes," distributed to the the media and shared by Pro Football talk, tight end Dwayne Allen chose to refer to Watt by his first and middle names, rather than "J.J." as he prefers to be called.
"Justin James is arguably the greatest defensive player in this league and for him to have a quiet night, attributed [sic] to a short week and great coaching," Allen said. "He's definitely a guy we have to game plan for as a game wrecker. We tried our best to keep him from affecting plays."
This seems to be a clear-cut back-handed compliment, and it might be one Allen regrets later this season. The Colts are currently leading the pathetic AFC South with a record of 3-2 following the victory over Houston in Week 5. They will host the Texans late this season on Dec. 20, and a playoff spot could be up for grabs at that point in the year.
Should "Justin James" take offense to Allen's dig, there's a good chance it won't matter what Indy's offensive line does to attempt to neutralize him. What happened in Week 5 was an aberration. Watt has only had one other game in his career in which he was shut down similarly, and there's a better-than-good chance he's not going to replicate his poor showing the next time around.
More from Sportsnaut:
---
---