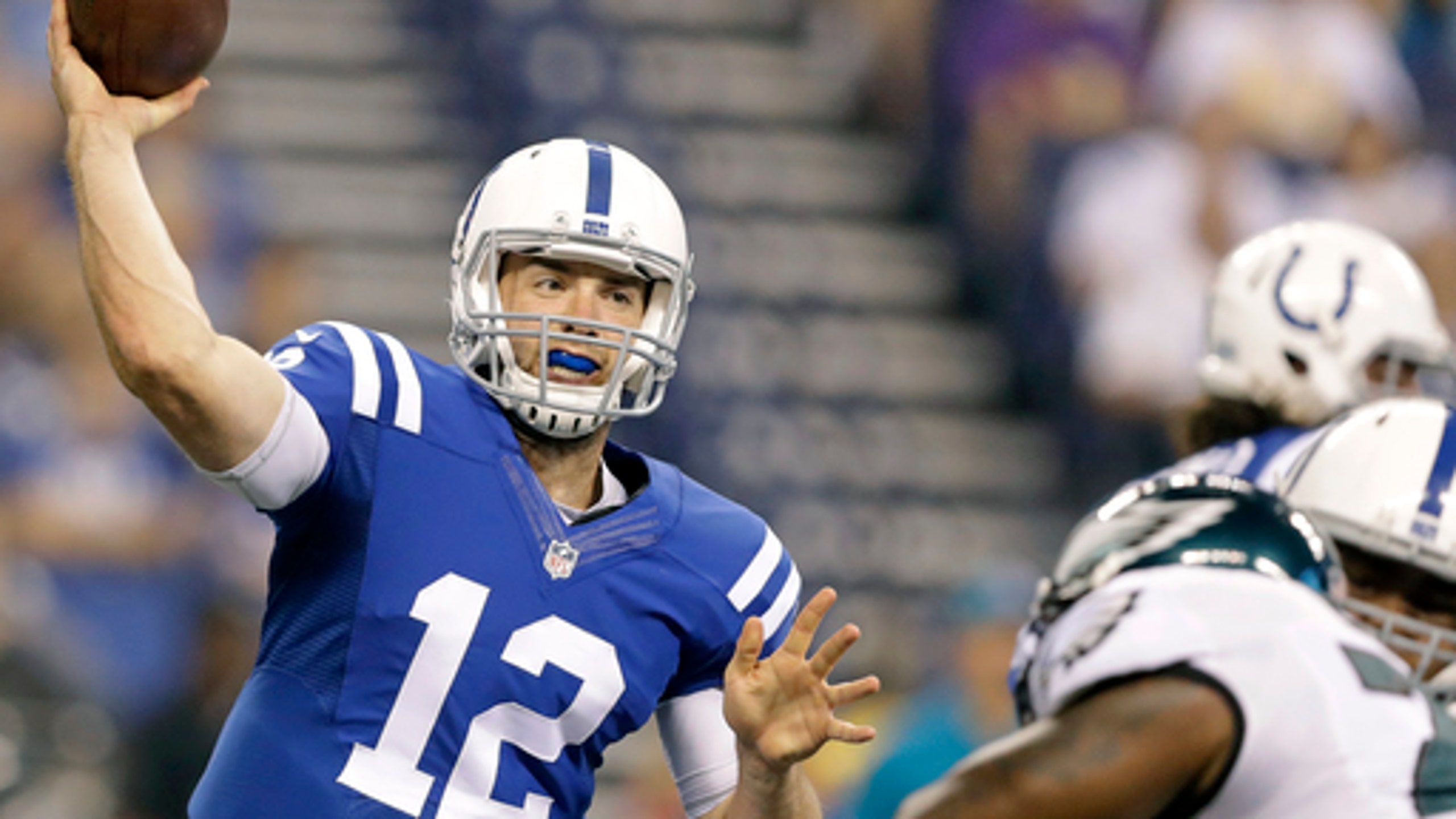 Colts' Luck eager to take next big step on comeback trail
BY foxsports • September 5, 2016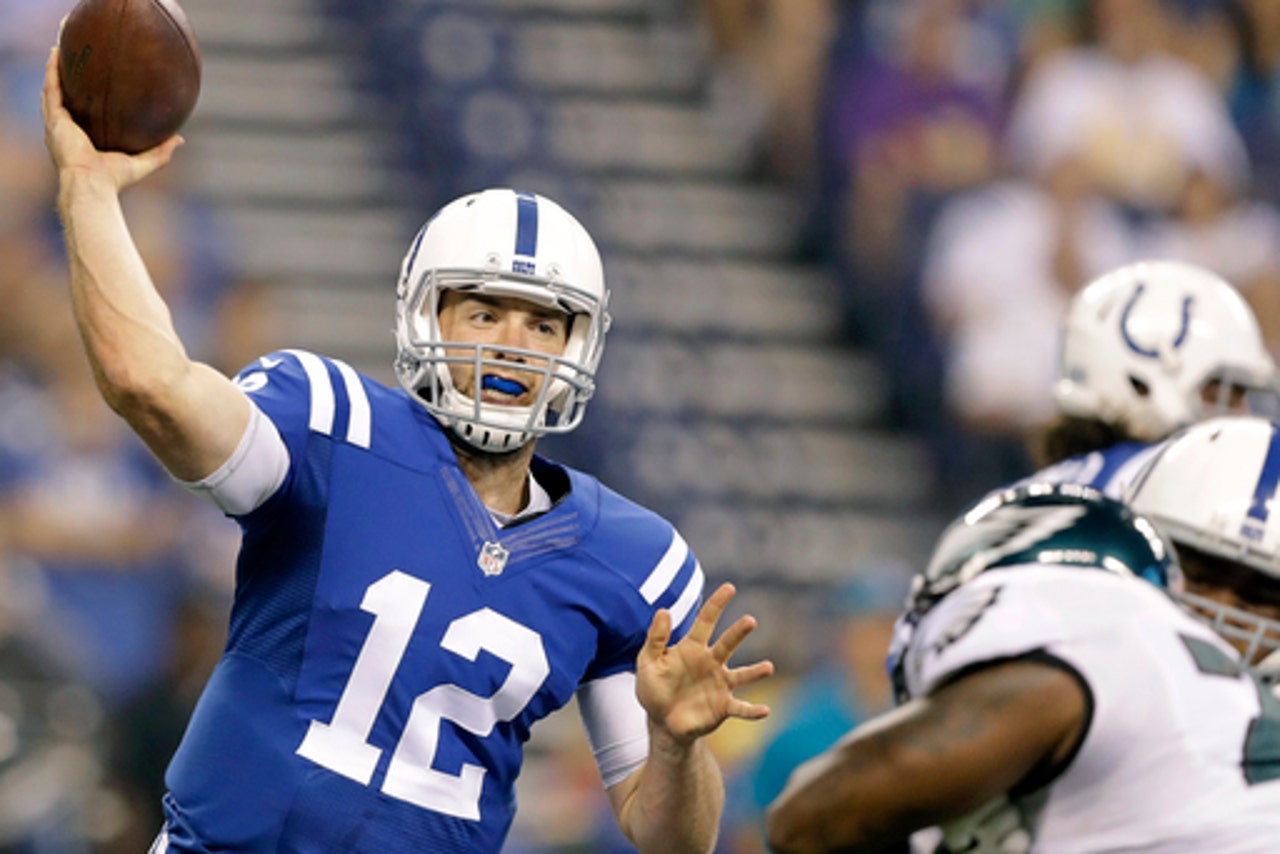 INDIANAPOLIS (AP) Andrew Luck spent his offseason trying to become a better quarterback.
He let others argue about what the Indianapolis Colts needed to fix the offense. He downplayed the significance of a new, rich contract, and an array of coaching changes. He stuck to the script when talking about protecting himself on the field so he could focus on getting healthy.
Now, after turning the page on the worst season of his pro career, Luck is ready for a fresh start.
''Sure I have a little anxiety because of the unknown and what's going to happen,'' he said Monday when asked about this weekend's season opener against Detroit. ''But I've been nervous before every game I've played - high school, college and the NFL.''
For three years, Luck looked worthy of being the No. 1 draft pick in 2012 and played like the best young quarterback in football. Each season he won 11 games, took Indy one step deeper in the playoffs and made the Pro Bowl.
Then came last season, when Luck never really looked healthy.
He went 2-5 as the starter, missed the first nine games of his career, completed 55.3 percent of his passes, and finished with 1,881 yards, 15 touchdowns and 12 interceptions. The indelible image of 2015 was the cringe-worthy hit against Denver that made everyone inside Lucas Oil Stadium gasp, and left Luck with a lacerated kidney that everyone in his locker room would rather forget.
''I try not to watch it,'' second-year receiver Phillip Dorsett said. ''I was watching it at home when it happened, and I kind of knew he was hurt right away.''
But the time Luck spent on the sidelined forced him to the view the game through a different prism.
When he returned for offseason workouts this spring, Luck decided to spend more time practicing throwaways and sliding. At training camp, he acknowledged there was more motivation to prove last season an aberration. And with Sunday's game nearing, Luck continues to work getting in sync with a new cast and fine-tuning the footwork that new quarterbacks coach Brian Schottenheimer believes could get the 26-year-old quarterback righted.
''I think I've improved,'' Luck said. ''But at the end of the day, it's about going out and being an efficient offense and scoring points.''
How much has changed since Luck took his last meaningful snap Nov. 8?
Colts general manager Ryan Grigson used four of his eight draft picks, including a first-rounder on center Ryan Kelly, to revamp an offensive line that allowed 37 sacks last season and far too many hits over Luck's first four seasons. Grigson believes adding Kelly will finally give Luck an anchor at the most crucial spot on the line.
Indy cut ties with veteran Andre Johnson, making 26-year-old T.Y. Hilton the dean of the receivers room. The Colts also let one of Luck's college teammates, tight end Coby Fleener, walk away in free agency, making Dwayne Allen the clear starter.
Offensive coordinator Rob Chudzinski finally got to install his offense, and after three seasons of working with longtime veteran Matt Hasselbeck in quarterback meetings, Luck has become more vocal on and off the field.
But what really matters is Luck's play. If the preseason is any indication, the Colts could be in for a big season.
He completed all eight of his passes in his first preseason game against Baltimore and showed he could still take a hit when he was sacked three times and hit three other times in his most extensive action against Philadelphia. He finished the preseason 21 of 26 for 201 yards with no touchdowns and no interceptions.
''Really for him being out that long and having the opportunity to get back out there and be with his teammates, and then to play well and have some success is obviously a good thing,'' coach Chuck Pagano said after the Baltimore game.
Now, Luck must prove he and the Colts can replicate those numbers over a 16-game regular season, and he's eager to get back to work.
''There are steps in every preseason, every offseason, every training camp, every preseason,'' Luck said. ''So now it's sort of the next step and on to Detroit.''
NOTES: The Colts signed free agent cornerback Darryl Morris and waived cornerback Frankie Williams on Monday as they continue tweaking the roster. ... Pagano said he would be ''shocked'' if defensive end Kendall Langford doesn't extend his consecutive games streak to 129 on Sunday, even though Langford has not practiced since having arthroscopic knee surgery in early August. Pagano also did not completely rule out the return of left guard Jack Mewhort, who has not played since injuring his right knee against Philadelphia. The initial diagnosis was that Mewhort would miss two to four weeks.''
---
Online:
AP NFL website: www.pro32.ap.org and www.twitter.com/AP-NFL
---
---