National Football League
National Football League
Colts GM ready to chase free agents who can help
Published
Jan. 16, 2013 11:01 a.m. ET

Now that general manager Ryan Grigson has money to spend in free agency, he's devising a new game plan.
If he can find a big-named, high-priced free agent that could get Indianapolis to the Super Bowl, he's willing to pay top dollar. If he can find a lesser-known player for a bargain, he's willing to roll the dice, too.
Either way, Grigson finally has the flexibility to do whatever it takes to make the 2013 Colts better than they were last season.
''I don't have to rub two nickels together to find a key position. Now, if there's something that I really want that I feel is going to get us over the hump in a certain area, I could at least take a crack at him,'' Grigson told a small group of reporters Tuesday at the team complex. ''I feel almost in a sense like I don't want to go after a name just because that's easy. There's guys out there, that to me, that if you really scout this league and you really know this league, you can find guys that are under the radar that are right under people's noses, just because you dig a little harder and you have a better feel for some guys than the next team does.''
It's a far cry from the financial mess Grigson inherited when team owner Jim Irsay hired him last January.
Indy wound up releasing Peyton Manning, cutting a handful of other fan favorites and letting several other key contributors leave in free agency just to scrape enough money together to start rebuilding. Then Grigson had to go bargain-shopping to fill in the gaps, all the while looking ahead to Year 2 as the season Indy could make the big jump.
Somehow, though, Grigson cobbled together a unit that went 11-5 and wound up in the playoffs.
Now, he's going back to work with an opportunity to give Andrew Luck & Co. more talent. Indy heads into this offseason with 58 players already signed to contracts and more than $40 million available under a salary cap that is expected to come in at about $121 million
With that much available room, Grigson can go after almost any player he covets in free agency - even if he's not ready to say what he'll do.
Grigson declined to identify specific plans, players or areas he hopes to improve in free agency though it is widely believed the two areas Indy will try to upgrade are the offensive line, which allowed 41 sacks, and a secondary that continually gave up 100-yard games to receivers throughout the second half of the season.
''Andrew has to get hit less, we know that,'' said Grigson, a former offensive lineman. ''Andrew took a lot of shots this year but also keep this in mind, and I say this with a lot of conviction, there was only I believe four games this year where our starting offensive line played together. How can you have a cohesive unit?''
The list of offensive tackles that could be available in free agency includes Jermon Bushrod, Ryan Clady, Jake Long and Andre Smith. Cornerbacks such as Dominique Rodgers-Cromartie and Cary Williams also could become free agents.
Grigson always has the draft, too, something that seems to be looking better by the week.
On Tuesday, Grigson acknowledged that the Colts will keep two conditional picks they originally traded to Philadelphia and Miami during the preseason, and that he's hoping to get some additional supplemental picks, after losing Dallas Clark, Pierre Garcon, Jeff Saturday and Jacob Tamme in free agency last year.
That's not all.
Grigson also confirmed that the Colts are in strong pursuit of 300-pound defensive tackle Armond Armstead, who has been playing in the Canadian Football League.
''He was here on a visit, he's a talented guy, I feel he fits this defense nice and had some versatility with this defense,'' Grigson said.
Irsay is content to let Grigson do pretty much whatever he deems necessary to make Indy a Super Bowl contender.
''It's going to be an exciting offseason,'' Irsay said. ''Ryan really understands how in putting a team together you don't just go to the board and pick a player. He has a naturally intuitive ability to see how all the components come together and complement each other.''
And for Grigson, who is still trying to figure out whether Bruce Arians will be back as offensive coordinator and who will coach special teams next season, he can't wait to get started on what could be Indy's biggest move into free agency in years.
''I feel confident that we are going to be able to sign some guys that may not be household names, but they are going to fit really well, they are going to play Colts football for 60 minutes and they are going to do their job at a high level, despite not being maybe that splash name,'' Grigson said.
---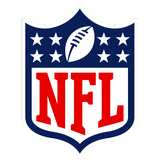 Get more from National Football League
Follow your favorites to get information about games, news and more
---