National Football League
National Football League
Colts, Bears make productive work out of joint practice
Published
Aug. 19, 2015 6:23 p.m. ET

INDIANAPOLIS (AP) Chicago and Indianapolis kept Wednesday's workout competitive and friendly.
They learned a few things about themselves, too.
With kickers Adam Vinatieri and Robbie Gould chatting it up and quarterbacks Andrew Luck and Jay Cutler running offenses on different fields, one thing became clear quickly: This week's two joint practices may be the most productive workouts the Bears and Colts have had since the end of last season.
''It's more intense than that,'' Bears running back Matt Forte said, comparing a standard preseason game to the first of these two practices. ''I think you get a little better workout like this. They play some 3-4, we play 3-4, but they're a little different.''
For the Colts, it was a rare opportunity.
While Indianapolis had been involved in joint practices before, most recently against the Rams, Titans and Browns, it had never hosted a workout with another team at the team's west side complex. So general manager Ryan Grigson took his customary position on the sideline, and team vice chairwoman Carlie Irsay-Gordon joined him there.
Things didn't exactly go according to plan.
At one point, the teams announced an iffy forecast would send Chicago's offense, Indy's defense and the kickers to practice at Lucas Oil Stadium underneath the retractable roof dome. About an hour later, the plan was changed again, with everyone working out at the Colts' complex. As it turned out, only a few brief raindrops fell and the productive two-hour practice was not interrupted.
Players from both teams seemed to soak up the environment.
''When you get into a habit of going against the same person, you pick up on little keys and tendencies that they have, and you can sometimes play out of your technique,'' Colts tight end Dwayne Allen said. ''But going against someone new forces you to get back to the basics.''
Logistics weren't the only concern.
One day after several scuffles broke out during practices between the Dallas Cowboys and St. Louis Rams, coaches Chuck Pagano and John Fox reminded players to keep their emotions in check. The only minor flare-up came when Colts cornerback Jalil Brown and Bears cornerback Terrance Mitchell got their arms tangled on punt coverage.
''The first team meeting we had, I said `If you do it in the game, they're going to throw you out and you're hurting the team, so you can't do it,'' said Pagano, the Colts' fourth-year coach. ''If they cross the line and guys fight, then you guys saw two guys leave our practice field. This is no different. Coach (John) Fox is sending the same message that I send.''
It was a new experience for most players.
Colts linebacker D'Qwell Jackson had never before lined up against another team in practice. The Bears hadn't been part of a joint workout since 2004.
Now they'll meet again Thursday afternoon before squaring off for the final time in Saturday's preseason game.
Because of the controlled nature of these practices, Indy and Chicago can create specific down-and-distance situations - goal line, short yardage, two-minute drill - that the starters might not experience in game conditions until the regular season begins.
Does that make practice more valuable than the games?
''I don't know about that,'' said Colts backup quarterback Matt Hasselbeck, who has only participated in two other joint practices during his 17-year career. ''Coaches and scouts probably get a lot out of it because they get to measure you up against other players around the league. For players, the biggest thing is understanding the tempo of practice.''
And in Cutler's mind, it was the Colts' usually maligned starting defense that won Round 1.
''I thought they got after us, they won the day,'' Cutler said. ''We've got to fix a lot of things, I've got to fix some stuff, offensive line, receivers, so we'll have some good film to watch tonight. We'll make some corrections for tomorrow.''
NOTES: Receiver Alshon Jeffery and running back Daniel Thomas did not practice for the Bears, and cornerback Tracy Porter left early with a hamstring injury, Fox said. ... Colts receiver Quan Bray (groin), offensive lineman Hugh Thornton (knee) and defensive end Kendall Langford all left early with injuries. Team spokesman Avis Roper said Langford left because of unspecified medical reasons. Cornerback Vontae Davis did not practice as he continues to recover from a groin injury.
---
AP NFL website: www.pro32.ap.org and www.twitter.com/AP-NFL
---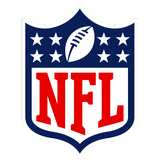 Get more from National Football League
Follow your favorites to get information about games, news and more
---