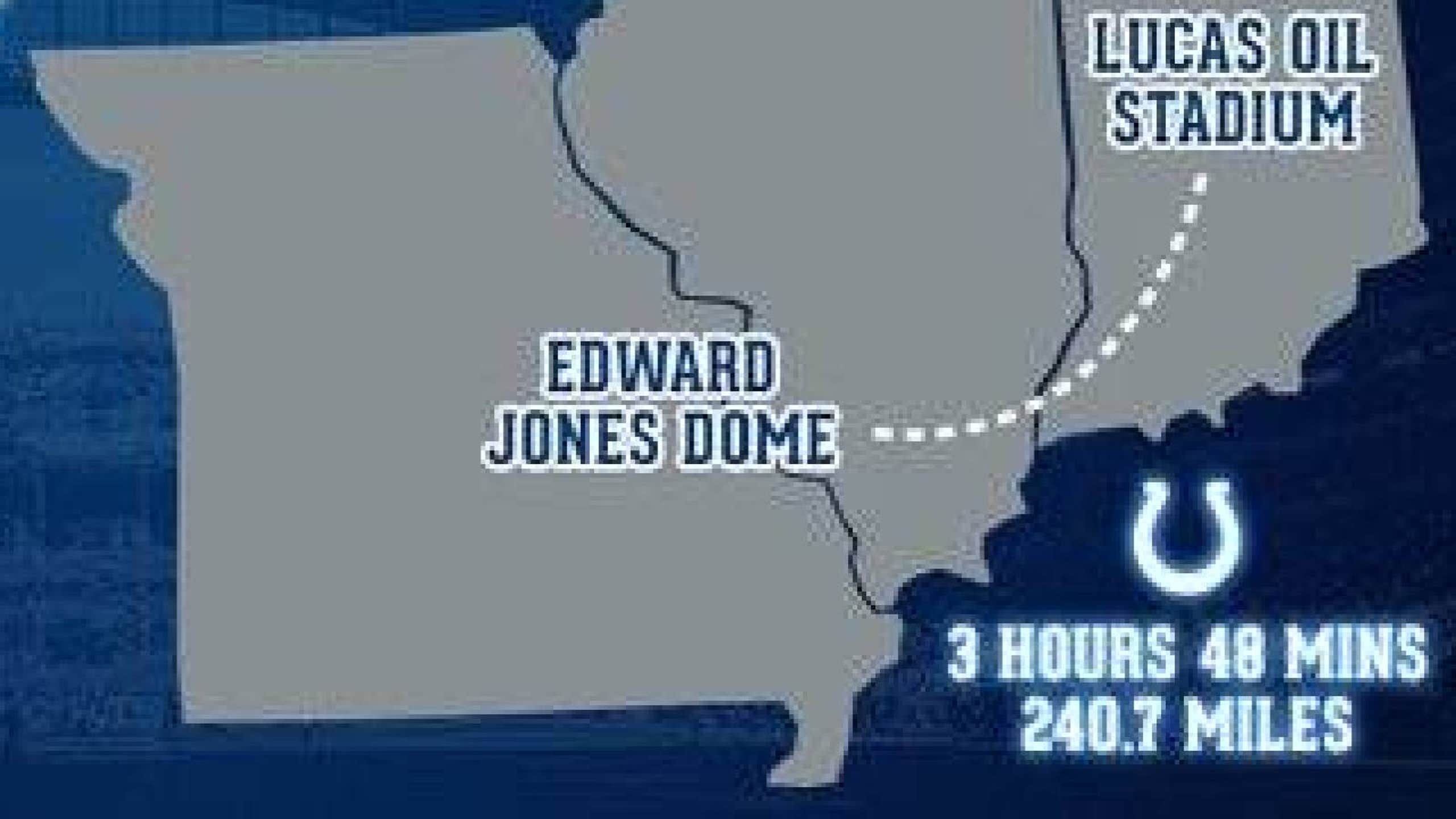 Colts attempt to recruit abandoned St. Louis fans on Twitter
BY foxsports • January 13, 2016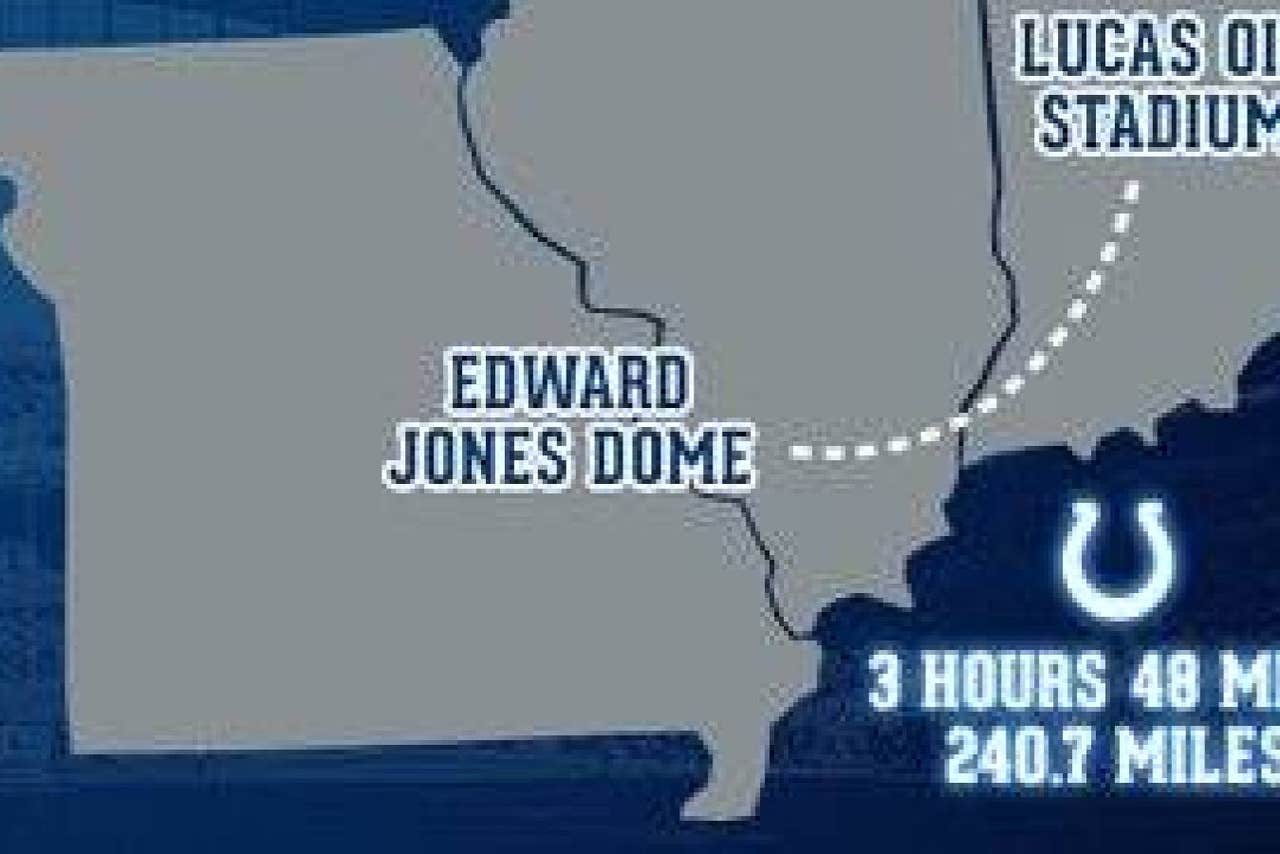 The Indianapolis Colts are wasting no time in attempting to recruit a new subsection of fans from nearby St. Louis, a city abandoned by the Rams for the bright lights and mega cash of the Los Angeles market.
The Colts' official Twitter account posted this invitation, less than 24 hours after the Rams announced their relocation:
With a simple map, the Colts note that Lucas Oil Stadium in downtown Indianapolis is only 240 miles away, or a roughly four-hour drive from St. Louis (ironically nicknamed the "Gateway to the West").
Hate Stan Kroenke and the Rams? Need a new NFL team? Come be a Colts fan!
Current Rams fans living in or near St. Louis will have many options moving forward. The Chicago Bears play roughly 300 miles to the north, while the Kansas City Chiefs are located straight west across Missouri. They could even stick with the Rams, given the modern ability to watch any team from any location.
However, transferring fandom or watching from afar probably won't heal the hurt of another NFL team moving away.
There is good news. The Cardinals start reporting for spring training in just about a month. Football is gone, but baseball is coming. Stay strong, St. Louis.
More from The Sports Daily:
---
---