National Football League
National Football League
Colts 17, Bengals 13
Published
Sep. 2, 2011 3:50 a.m. ET

Peyton Manning stood on the sideline with arms crossed and watched Kerry Collins struggle to move a Colts offense missing its top receivers.
Playing eight days after he agreed to a contract, the 38-year-old Collins failed to get the Colts' offense moving Thursday night during a 17-13 preseason win over the Cincinnati Bengals that reiterated their big concern.
If Manning's not ready, Indy has issues.
The Colts finished a 1-3 preseason - better than usual - with questions at quarterback, something they haven't faced in years. Manning had neck surgery four months ago and was activated on Monday, allowed to have limited practices.
If Manning can't extend his streak of 227 consecutive starts, the Colts will have to decide whether to use the newcomer Collins or Curtis Painter in the opener on Sept. 11 at Houston. Collins played most of the first half, went 5 of 10 for 45 yards and fumbled. The Colts managed only 36 total yards in the half, before the reserves took over.
''Uh, you know, kind of like what you would expect,'' coach Jim Caldwell said. ''It's not going to be perfect.''
Collins led the Colts to three first downs - one by penalty - in his four possessions.
''It was good to be back out there,'' Collins said. ''I got the crash course this last week. There's definitely a lot to be learned from today.''
Dan Orlovsky's 7-yard touchdown pass to Taj Smith with 1:08 to go gave the Colts their first preseason win in two years. Smith had eight catches for 140 yards.
The Bengals (1-3) finished the preseason with running back Cedric Benson in jail, serving a 20-day sentence on two misdemeanor assault cases in Texas.
Rookie quarterback Andy Dalton played only two series and was on-target with his assortment of short throws. On the second series, he led the Bengals from their 20-yard line to the Indianapolis 9, where rookie A.J. Green fumbled after a catch.
Dalton was 6 of 9 for 43 yards, his longest completion a 20-yarder. In four preseason games, the second-round pick from TCU completed 36 of 60 passes for 328 yards with three interceptions and one touchdown, which translates to a passer rating of 59.6.
''I didn't know exactly how much I would play, but I knew it would be shorter than the other games,'' Dalton said. ''I think it was about right for this game. I feel good. I feel ready to go.''
Collins passed against a Bengals secondary missing most of its starters. Coach Marvin Lewis decided to rest his starting cornerback tandem of Leon Hall and Nate Clements, as well as starting safeties Chris Crocker and Reggie Nelson.
Collins tested it on the Colts' first play, and came up with his best moment. He wound up and threw long to undrafted rookie David Gilreath, who was grabbed by safety Taylor Mays - acquired by the Bengals in a trade last week - for a 44-yard interference penalty.
''I think they wanted to see how far I could throw it, I guess,'' Collins joked.
Collins struggled to get into any flow with the offense. He fumbled when his passing arm was hit from behind by Michael Johnson.
Unlike previous years, the Colts played more than half their starters in the final preseason game, though none of their top receivers. Reggie Wayne went out for the pregame coin flip wearing a visor. Then, he joined Manning, who was on the sideline wearing jeans and a gray Colts T-shirt.
The upper decks and end zone seats were more than half empty at Paul Brown Stadium. The Bengals sold 39,797 tickets for the game at the 65,000-seat stadium.
Notes: The Colts had lost nine straight preseason games since Aug. 20, 2009. Their last preseason road win was Aug. 16, 2008 at Atlanta. ... Colts CB Brandon King left the game because he was ill. ... Indianapolis didn't use Wayne, WR Pierre Garcon, H-back Austin Collie, TE Dallas Clark or RB Joseph Addai. ... Cincinnati's Mays hurt his right knee while making a tackle in the second quarter and walked off the field. ... Turnovers were a major problem for the Bengals in the preseason. They threw sixth interceptions and fumbled eight times.
---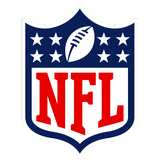 Get more from National Football League
Follow your favorites to get information about games, news and more
---