National Football League
National Football League
Colder the better for Browns
Published
Dec. 10, 2010 3:51 a.m. ET

The weather forecast for Sunday in Buffalo calls for rain turning to freezing rain turning to snow with winds gusting to 30 mph.
Ideal, comfortable conditions for penguins and polar bears. And, it seems, the Cleveland Brrr-owns.
When the outside temperature plunges, these Browns only heat up. Cleveland ended last season by winning its final four games, which were all played in frigid, frostbiting conditions. Unless things warm up dramatically over the next few weeks, the Browns, who visit Buffalo and Cincinnati before hosting Baltimore and Pittsburgh, are gearing up for a frozen finish.
Coach Eric Mangini isn't complaining.
''I really do love this weather,'' he said Thursday. ''It's great football weather and I think if you know how to play in it, and it doesn't become a factor and it doesn't affect any part of our game, then it becomes a real advantage, but you have to get used to it.''
The Browns (5-7) had the snow shoveled off their practice fields and have spent the week preparing outdoors, hoping to simulate what they'll face this week when they visit the Bills (2-10), who like their Lake Erie counterparts know a thing or two about playing in inclement weather.
For most of the Browns, the cold is nothing new. Not for all of them, though.
''Man, it was cold in Oregon, but nothing like this,'' rookie safety T.J. Ward said as he sifted through his locker looking for some extra clothing to layer on.
Like the Green Bay Packers, who have historically used Lambeau Field's frozen tundra and subzero conditions to create one of the NFL's best and most unique home-field advantages, the Browns relish the chance to host teams who play in domes or rarely travel East.
The biting cold suits the Browns.
''Our team is built for it,'' said Pro Bowl tackle Joe Thomas. ''We have a power running team, a big running back, big physical offensive line. This is the type of weather you would think we would thrive in.''
In the nasty weather, the game changes. The footing isn't as steady. The football is slick, tougher to grasp and can take crazy bounces. It's also prone to swirling winds that can turn routine extra-point attempts into adventures. If you're not prepared, Mother Nature will dominate.
Coaches spend countless hours during the week drawing up detailed game plans and planning for every possibility. There isn't much they can do when the wind comes whipping through the stadium. Mangini said wind may be the toughest external element to handle.
''It's a factor in the sense of how it affects all the throws,'' said Mangini, who has won five straight games in December. ''Is it behind you? Is it blowing across the field? Are you throwing into it? All those things affect the way the ball travels, the way the ball is kicked, how you field kickoff returns and punt returns. It does play a big role.''
The cold, on the other hand, may be the most overrated aspect of playing in the, err, cold.
Thomas, who played at Wisconsin and loves wintry games, said today's players are pampered compared to what their predecessors had to endure.
''It's not cold,'' Thomas said, pulling a sweat shirt over his head before practice. ''They got heaters on the sideline. They got flame throwers. They got heated seats, little things for your feet. There's heaters and fuzz for your helmet. It's a joke if you're cold. It's all mental. I skied as a kid, and that was cold. I've been hunting and you don't have a heated bench in your tree stand. You should be able to handle this.''
Kicker Phil Dawson grew up in Texas, but his blood has been thickened by 11-plus seasons in Cleveland.
Dawson has developed into one of the game's best bad-weather kickers. Three years ago, when the Browns beat the Bills 8-0 in blizzard-like conditions, Dawson made two field goals, including one that he aimed at the sideline pylon to account for 50 mph wind gusts.
As soon as Dawson saw Buffalo listed on Cleveland's schedule for December, he felt a little chill. Fortunately, he and his teammates have been through enough bone-chilling games to know what awaits them.
''We've got to figure out a way to operate at a high level in these conditions,'' said Dawson, who booted a career-best, 56-yarder with 46 seconds remaining to win in Buffalo two years ago. ''Most teams come in and play one game in it (the cold) and go back to where they came from. We're here to stay, so we need to figure out how to do it. Obviously it's taking care of the football and running the football and making all your scoring opportunities count in games like this.''
There's something else to consider when playing in December's cold - what to wear.
The key is to dress in layers but not to bundle up so much that it inhibits mobility. Players will don thicker socks, shirts, gloves, hoods, anything to fight off the cold. One group, though, will maintain its macho approach to the severe icy air.
Offensive linemen can not, will not, wear anything on their arms.
''You might cheat and wear a couple of shirts with the sleeves cut off but you have to leave the arms exposed,'' guard Eric Steinbach said. ''No sleeve rule.''
Isn't that a little harsh?
''No rule, it's just an unwritten code,'' Thomas said. ''You will be shunned by the offensive line if you break it. That's throughout the league, too. You don't want to be branded as a sleeve guy.''
---
---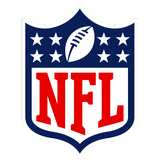 Get more from National Football League
Follow your favorites to get information about games, news and more
---