National Football League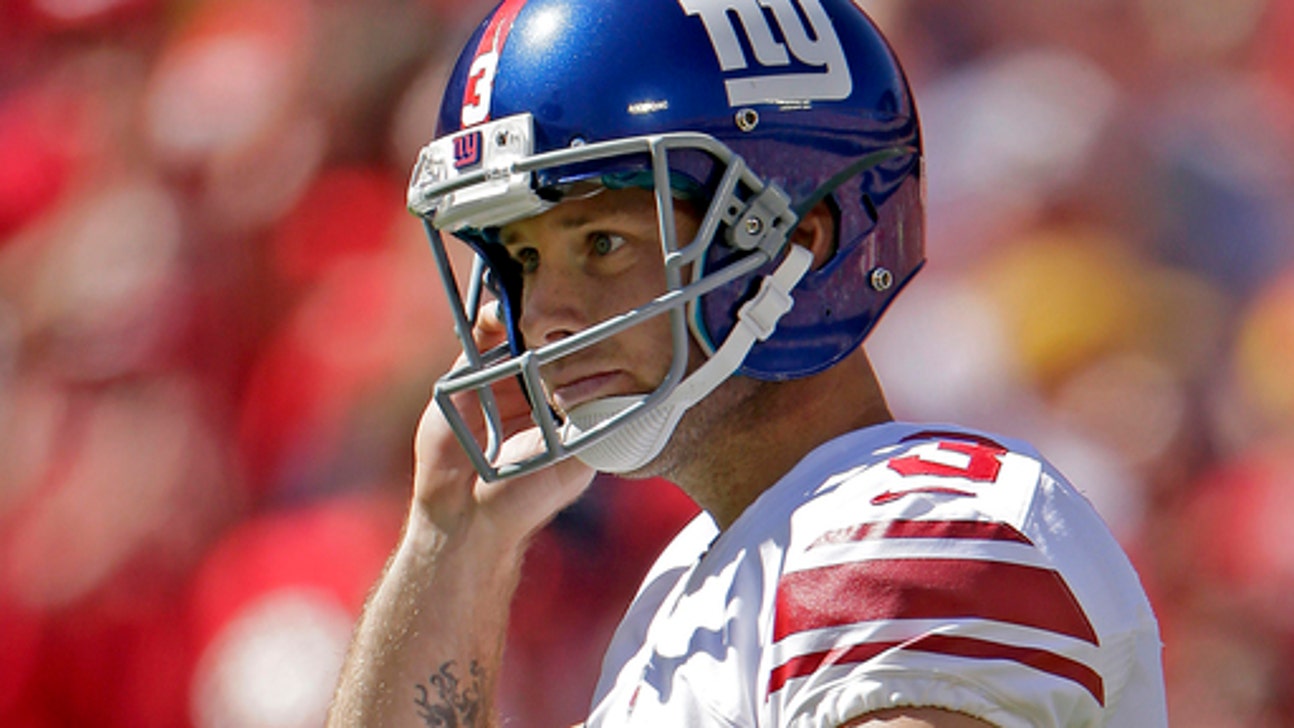 National Football League
Coach unsure if Giants will keep kicker Brown given abuse
Published
Oct. 21, 2016 12:40 p.m. ET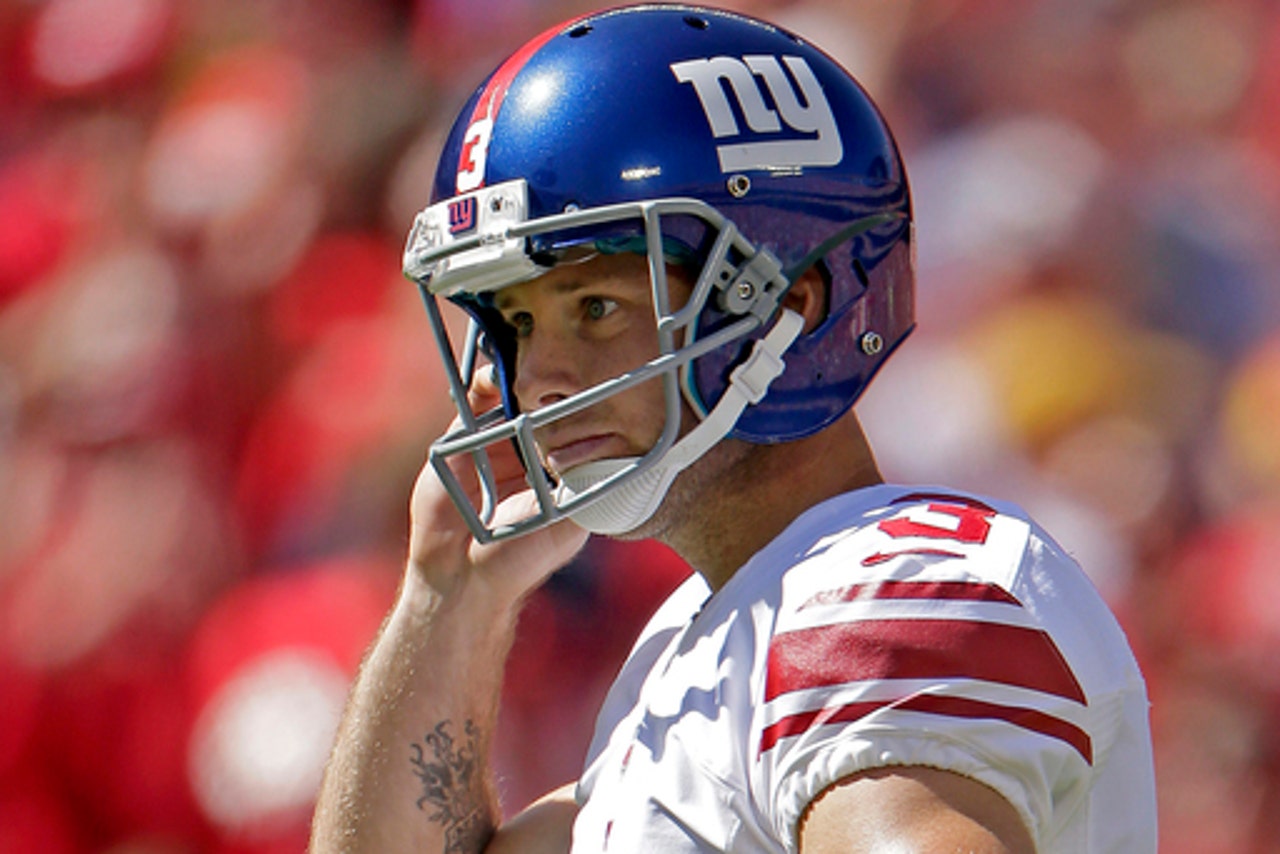 LONDON (AP) Coach Ben McAdoo said Friday that the New York Giants have not yet decided whether Josh Brown will remain on the team after admitting to abuse of his former wife.
McAdoo faced repeated questioning about the kicker following the Giants' first practice in London for a game Sunday against the Los Angeles Rams.
Brown did not travel to London and the team has yet to say if he will be suspended or cut following this week's publication of King County Sheriff's Office records in which the player said he physically abused his wife, Molly, over a protracted period. She told police in those documents that the abuse and other threatening behavior stretched from 2009, when she was pregnant with their daughter, to the Pro Bowl in January 2016.
At the Pro Bowl in Honolulu, Brown's wife said she called NFL security to move her and her three children to another hotel to avoid harassment from her estranged husband. She said he pounded on her hotel door seeking to get in. The allegation is included in the final report filed last month by the investigating detective, King County Sheriff's Det. Robin Ostrum.
When asked whether the Giants knew about Brown's behavior at the Pro Bowl, McAdoo repeatedly said the Giants were still gathering information. Finally, he answered: ''I'm not going to answer that.''
When a reporter asked McAdoo about his comments earlier this year suggesting he would show no tolerance for players abusive of their family members, McAdoo said his comments then were more nuanced.
''When did I say zero tolerance?'' he said, adding: ''I do not support domestic violence, if that's what you're asking. I do not condone it.''
McAdoo described Brown as a practicing Christian who was trying to improve his behavior and the Giants organization was supporting him in this. But when asked to explain how the Giants supported him or monitored his off-field behavior, McAdoo said he couldn't detail any specific acts of support.
The Giants have signed Robbie Gould, an 11-year veteran of the Chicago Bears who was cut in September for salary cap reasons. The 34-year-old will practice with the team Saturday.
''I've seen him make a lot of kicks against me in the past. He's been successful, and we're hoping that continues,'' the coach said of Gould.
---
AP Sports Writer Tom Canavan in New York contributed to this report.
---
Online: AP NFL website: www.pro32.ap.org and AP NFL Twitter feed: www.twitter.com/AP-NFL
---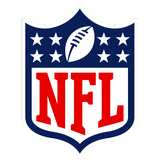 Get more from National Football League
Follow your favorites to get information about games, news and more
---