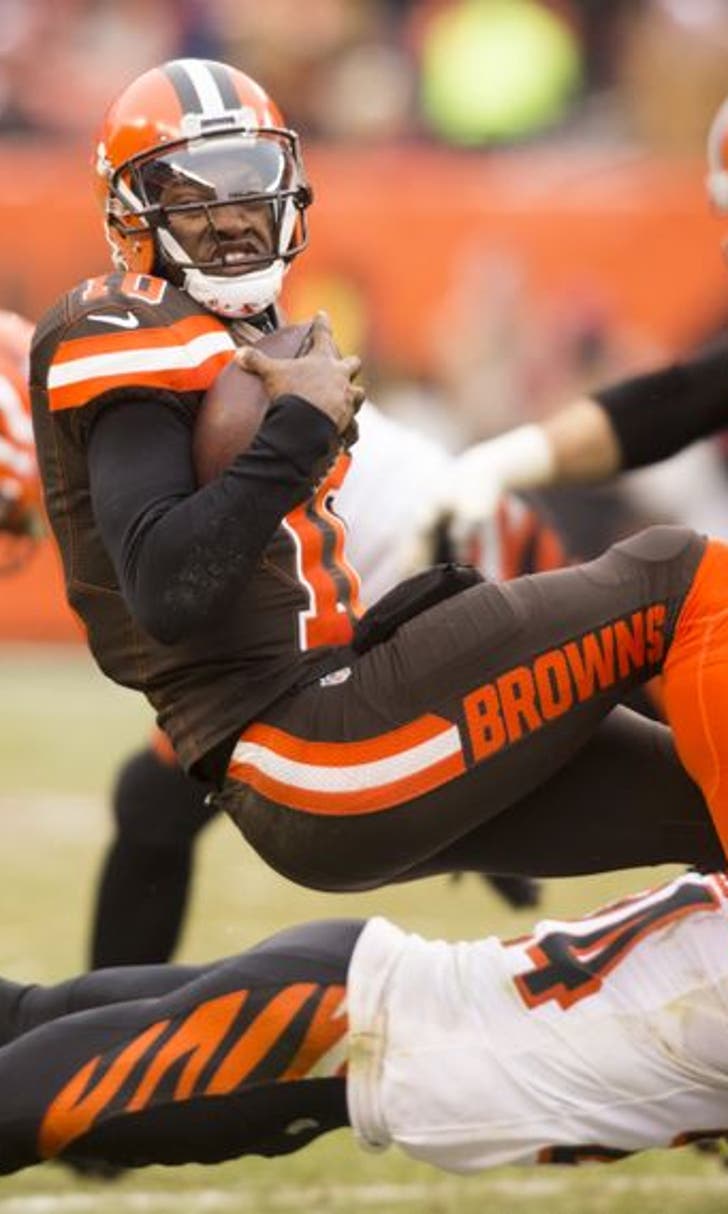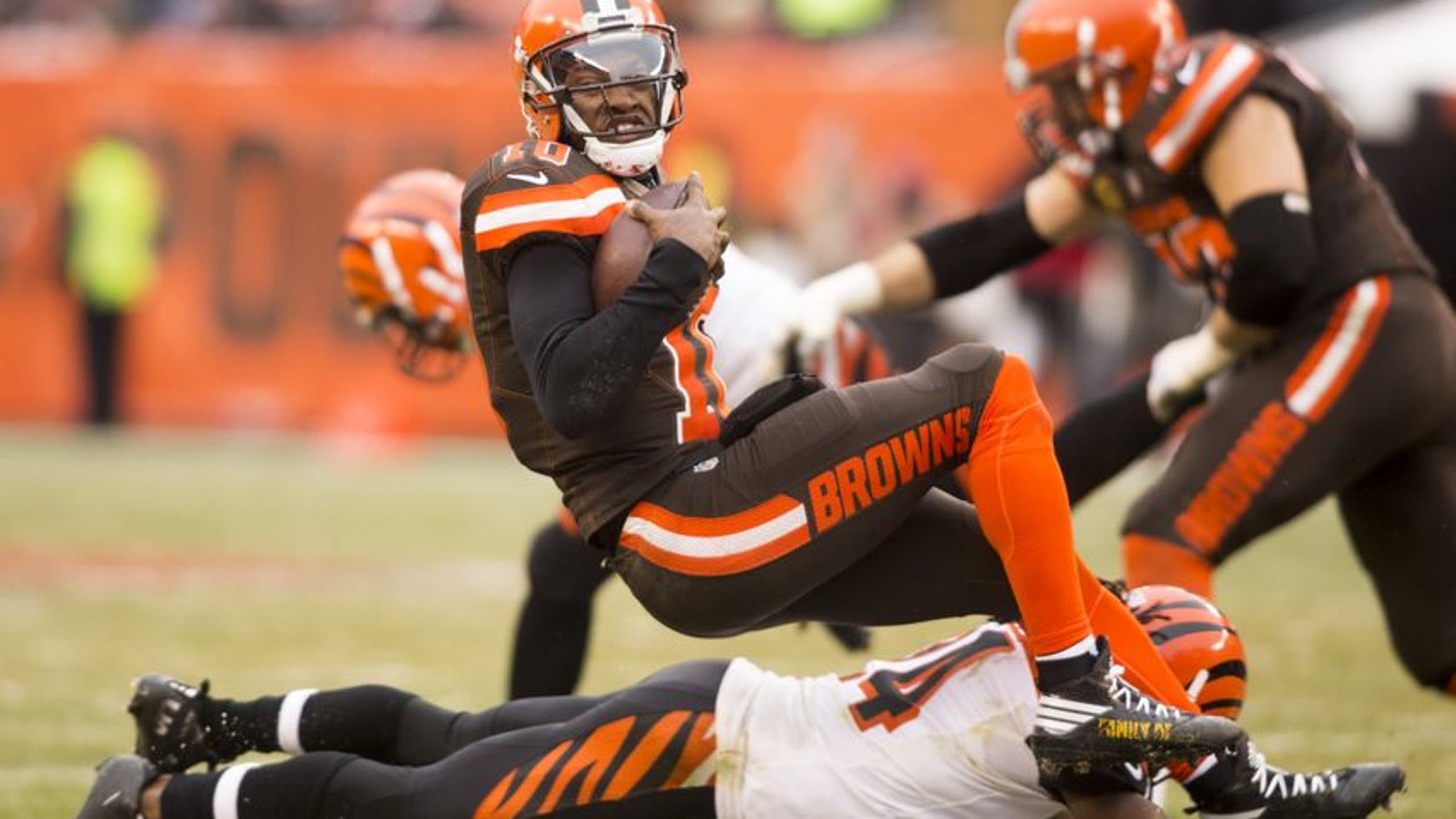 Cleveland Browns to continue RG3 charade on Sunday
BY Fansided and Thomas Moore/FanSided via Dawg Pound Daily • December 29, 2016
The Cleveland Browns may be willing to give quarterback Robert Griffin III one more shot on Sunday. The question is why?
In a bit of surprising news, Cleveland Browns quarterback Robert Griffin III has quickly progressed through the league's concussion protocol and reportedly returned to practice today.
In news that should be just as surprising, but sadly isn't, head coach Hue Jackson looks to be ready to put Griffin out there again as the team's starting quarterback on Sunday against the Pittsburgh Steelers.
#Browns HC Hue Jackson said RG3 is cleared to play. Just wants to double check with medical staff. But barring any setbacks, RG3 will start.

— Nate Ulrich (@NateUlrichABJ) December 29, 2016
There are explanations for keeping Griffin as the starting quarterback.
The first, which is what Browns should be hoping for, is that with the Steelers resting key players as they prepare for the playoffs, Griffin gives Cleveland the best chance at securing the No. 1 overall selection in the 2017 NFL Draft.
The second, which if true should raise some serious questions about Jackson's thought process, is that the head coach truly believes that Griffin is the best option for the role as QB1.
It is a bit of a cliché at this point, but let's play the "which quarterback would you want" game for a moment to illustrate the point. The following are the projected 16-game totals for a selection of recent Cleveland starting quarterbacks*:
Now, which of those quarterbacks would you want running the team, Browns fans?
Of course, the correct answer is "none of the above," but if you had to select one it certainly would not be Quarterback E, who just happens to be Griffin.
More from Dawg Pound Daily
To add further perspective to the conversation, Griffin's projected yardage total is on par with Ryan Fitzpatrick, Case Keenum and Colin Kaepernick, as is his yardage total. And that is a neighborhood that no Browns fan wants to see their quarterback hanging around.
It's a pleasant fiction to believe the Griffin is still the same quarterback he was in 2012, but as the games, high throws, poor decisions and overall bad play continue, the reality is that there is no reason for anyone to believe he is still a viable starting quarterback in the NFL.
In fact, when you look at his numbers, it is pretty easy to make a case that the Browns are continuing their annual trend of starting their third-string quarterback in the season finale. Take away that he is "RG3″ and Griffin's numbers are on par with a third-string quarterback.
Jackson left the door open a bit about Griffin's future with the Browns, but hopefully he will be ready to shut it around 4:15 p.m. on Sunday.
"Hopefully, there will be enough body of work to make a good decision about where we go and what we do. I think I have a pretty good feel for our quarterbacks and who they are and what they are," Jackson said on Thursday. "That is why I want to see as much as I can over this last game so that we can make the right decision for our organization. When it is all said and done, I think I will be able to sit back and evaluate what we are and what we could be and make a determination from there."
In a season that was never about wins and losses, giving Griffin one last chance to prove he could still play was an OK idea back in September. But now that he has removed all doubt that his days as a starter are gone it is time for the Browns to turn the page.
*The other quarterbacks in the comparison are, in order, Johnny Manziel (2015), Brian Hoyer (2014), Brandon Weeden (2013) and Colt McCoy (2011). No rational person would want any of those players running the Browns offense, so why would anyone want a player with worse numbers on the field?
---
---