Cleveland Browns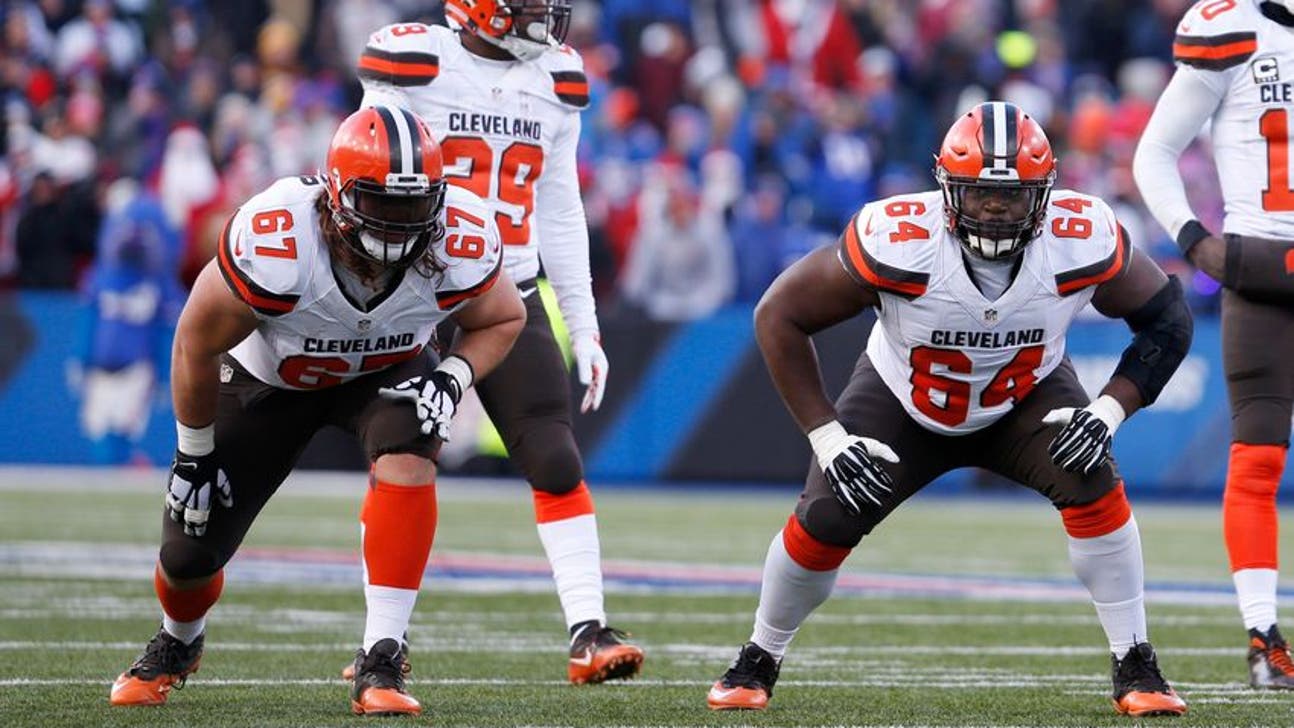 Cleveland Browns
Cleveland Browns releasing Jonathan Cooper is puzzling
Updated
Mar. 4, 2020 2:34 p.m. ET

Fansided, Joel W. Cade/FanSided via Dawg Pound Daily
The Cleveland Browns seemed to have other options, so why did they decide to release Jonathan Cooper?
The Cleveland Browns released guard Jonathan Cooper on Tuesday while reinstating guard Alvin Bailey from the suspended list. The move is curious because it breaks up an offensive line that has worked together the past two weeks and was showing signs of cohesion.
Cooper was picked up off waivers in October after he was released by the New England Patriots. Before that he was a part of the trade that sent Chandler Jones to the Arizona Cardinals. The Cardinals had picked Cooper seventh overall in the 2013 draft, but Cooper has not lived up to his high draft potential.
In Cleveland, Cooper was a low-cost, high-reward pick up that simply did not pan out. He spent most of the season as a backup to guards John Greco and Joel Bitonio. When those players were injured, the Browns turned to Spencer Drango and Bailey before looking toward Cooper. Being fifth on the depth chart does not bode well for one's future.
More from Dawg Pound Daily
Nonetheless, when Bailey was suspended for a DUI, Cooper got his chance to play. His time on the field was not spectacular in any way. He was not terrible. He was got great. He was a run-of-the-mill player.
For the Browns, this means he was the best possible scenario for an offensive line that was falling apart, struggling in the run and failing to protect the passer. At a minimum, Cooper showed he was a viable backup option in the NFL.
What makes his release even more curious is the potential draft pick Cooper could have garnered on the free agent market. For a team that prides itself in finding value in hidden places, Cooper certainly did have value. He could have hit the market and maybe brought a pick in return. By releasing Cooper the last week of the season, the possibility of a draft pick is negated.
Another interesting piece of this story is Cooper's release opens a spot to bring back Bailey. Bailey's play this year was less than average. He was an average run blocker as a right guard. However, he clearly struggled at times to know his assignment and block quicker defenders in pass protection. In all, Cooper was the better player.
Bailey returns after being suspended for off-field issues. With his DUI, Bailey became the symbol of what the Browns were trying to move beyond – players with off-the-field issues. Bailey brings back the question of character and how much will the Browns put up with for a player they like. Make no mistake, offensive line coach Hal Hunter Jr. likes Bailey. In training camp Hunter had this to say about Bailey:
You look at Alvin Bailey when he played last year [in Seattle], he went in for (former Seahawks and Broncos OL) Russell Okung at left tackle. He played really good. When they had me evaluate him, I was like, 'Why am I wasting my time because they're not letting him go?' Then, I was really excited when he came in here for the visit. When he swings over the right tackle, all the technique is absolutely backwards. We've worked a lot of his technique, and our system is a lot more complicated than what they did in Seattle. We're asking him to do a lot more, but he's picked it up really well. I've been pleased.
With Hunter's fondness for Bailey it would make sense to bring him back. But why cut Cooper, who was playing adequately?
Of the non-starting offensive linemen, the only two real options to cut are Gabe Ikard and Anthony Fabiano. Shon Coleman was a third-round pick and backup tackle. He is safe. The option was to cut an interior lineman. Both Fabiano and Ikard are listed as centers and rarely does a team carry three centers.
Fabiano is a Harvard graduate. Before delving into the land of conspiracy theories and Harvard favoritism, please remember this team could have attempted to sign Ryan Fitzpatrick this past off-season and chose not to.
No, there is a reason Fabiano recently was upgraded over Ikard on the depth chart. His SPARQ score was the highest of any lineman's in the draft. He was dealing with a major foot injury that scared a lot of teams away. The Browns front office must believe that Fabiano is a find and want to keep him on the roster.
This leaves Ikard. Why not keep Cooper over Ikard? Ikard is a physically limited player who gets the job done despite his limitations. He was not projected to be a starter coming out of college and thus far has lived up to his billing. However, he does have one thing going for him. He is under team control heading into next season. If the Browns think they can increase his limited athleticism over the off-season, they might be setting themselves up for a serious center position battle next training camp.
Nonetheless, releasing Cooper the last week of the season is a curious move. There must be more to this story than meets the eye.
---
---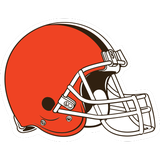 Get more from Cleveland Browns
Follow your favorites to get information about games, news and more
---