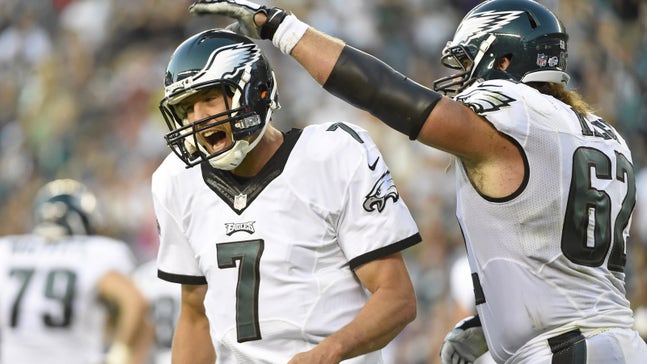 Chip Kelly on Sam Bradford: He's grown every game
Published
Dec. 7, 2015 8:41 a.m. ET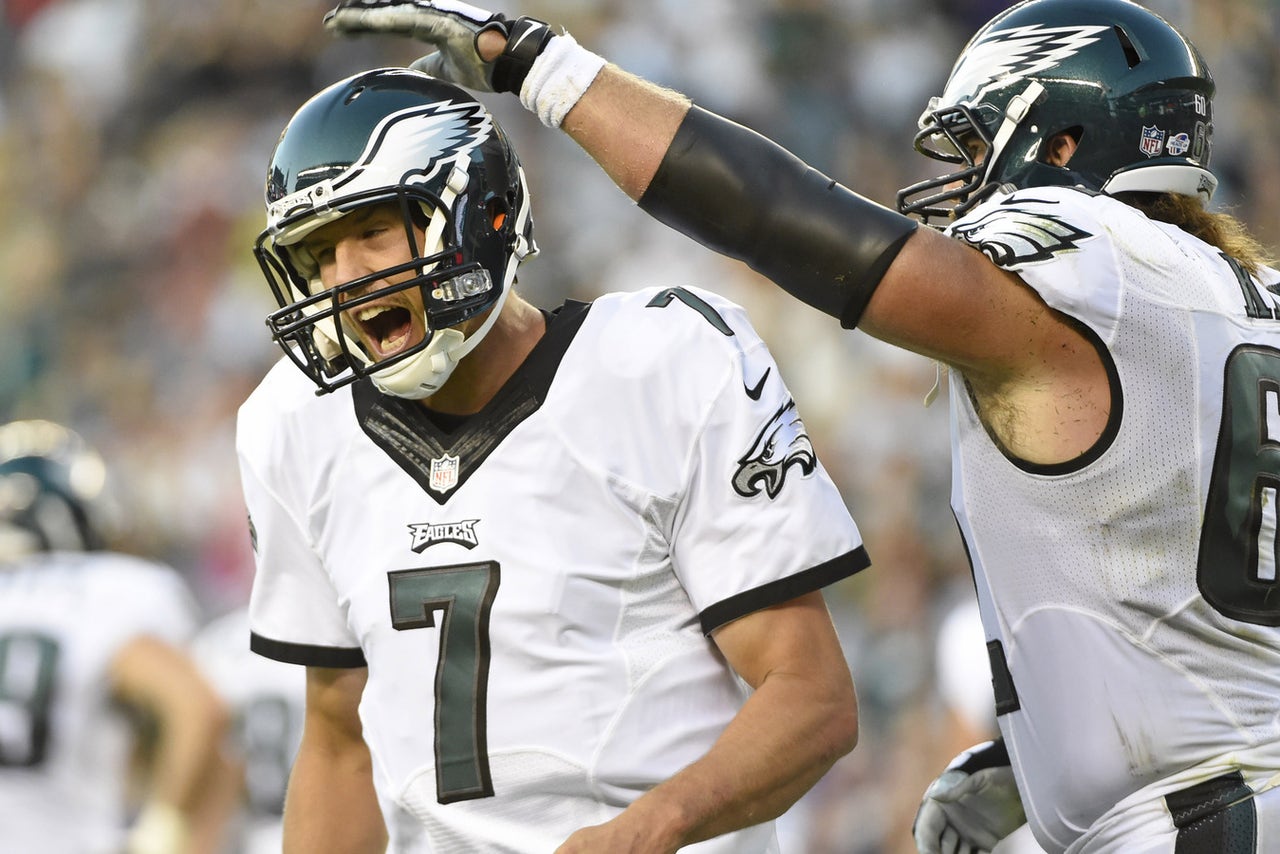 The 10 day layoff allowed the Philadelphia Eagles to get quarterback Sam Bradford back on the field, and in the Eagles' 35-28 Week 13 upset over the New England Patriots, Bradford did something that backup quarterback Mark Sanchez was never able to do -- protect the football.
Bradford served as mostly a game manager, completing 14 of 24 passes for 150 yards and two touchdowns. However, he kept the football away from the Patriots, with zero turnovers, and that was necessary in a game that ended with the Eagles winning by just one score.
After the game, head coach Chip Kelly expressed confidence in what he's seen from Bradford as of late and over the course of the season.
"He's grown every game, that's why it was so unfortunate (that he got hurt in Week 10), because he was playing really well," Kelly said of Bradford at his post-game press conference. "I think he's very smart with the football. ... He's got eight or nine games (with us) underneath his belt, but I think you've seen improvement out of him."
After the Eagles' devastating loss to the Lions on Thanksgiving, there was a lot of talk about who would be playing quarterback for the Eagles in 2016. Not many mentioned the possibility of re-signing Bradford -- an impending free agent. With the Eagles just a half of a game back from first place in the NFC East as of Monday morning, that narrative stands to potentially be rewritten in the final four games.
---
---