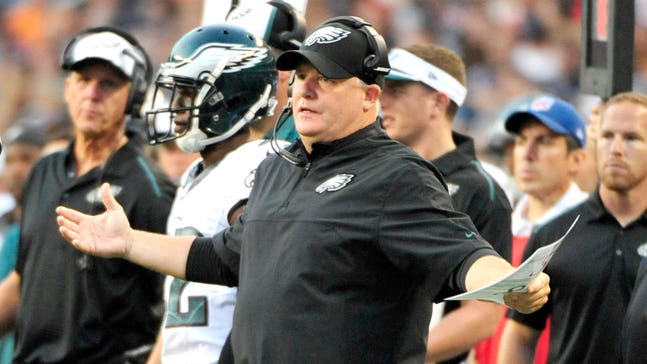 Chip breaks down how he approached his quarterback situation
Published
May. 6, 2015 12:17 p.m. EDT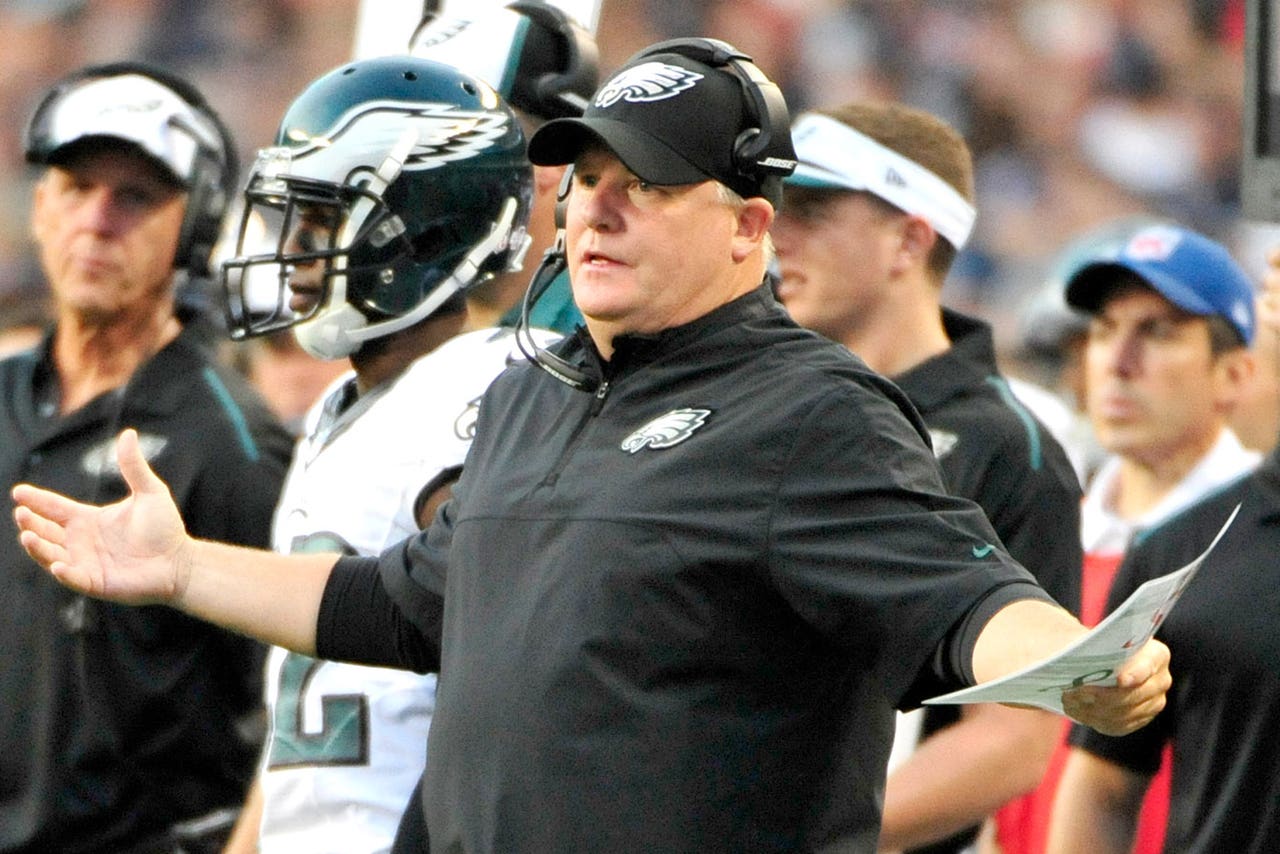 Philadelphia Eagles head coach Chip Kelly entered the offseason with a plan to upgrade the team's quarterback position. Kelly might have failed in his attempt to land Marcus Mariota, but he did land Sam Bradford, and he's excited about that. For Kelly, the name of the game is finding a franchise quarterback first before anything else.
"New England, Pittsburgh, Green Bay -- (Tom] Brady, (Ben) Roethlisberger, (Aaron) Rodgers. It all starts with the quarterback," Kelly said, via CSN Philly. "And then you have to build the roster around that. And we're trying to, and we think Sam's got potential, we think Mark (Sanchez has) potential.
"We've got to build it around it, but when you look at all the winning organizations ... if you want to play with the odds as we want to play, it's got to be with a quarterback situation and then the only way you're going to get a quarterback is you got to be really not very good so you finish in the top 1-2 in the draft. If we're not very good and we finish with the top 1-2 in the draft, I don't think I'm going to be here, so we better find another way to find a quarterback. And that's what we did with Sam."
This puts Mr. Bradford in a precarious position. If Bradford struggles to win and advance in 2015, Kelly is likely to explore all potential avenues for upgrading at the quarterback position next offseason.
(h/t NFL)
Photo Credit: David Banks/USA TODAY Sports
---
---