National Football League
National Football League
Chiefs' Smith building off perfect performance
Published
Dec. 18, 2013 9:59 p.m. ET

Alex Smith was perfect. At least, in terms of quarterback rating.
Sure, it's a mercurial number that nobody seems to quite understand: Factor completion percentage with yards, touchdowns and interceptions per attempt, and then scale each variable to a value somewhere between 0 and 2.375. For all anybody knows, you might need to throw pi in there somewhere.
But the upshot of it all is that it spits out a number with the average somewhere in the mid-80s, and an exceptional rating over 100. But the quarterback of the Chiefs managed a 158.3 last Sunday in Oakland, the highest number possible.
Noteworthy? Sure, especially considering the Chiefs needed all the offense it could muster in a 56-31 shootout with the Raiders that kept them in the AFC West title hunt.
''Yeah, stats. Teammates made me look good,'' Smith said in his typically muted fashion. ''I didn't do much. I mean, three screens for touchdowns. I've never been a part of anything like that.''
This is true. Jamaal Charles took a bunch of screen passes that traveled a total of about 15 yards through the air for a whole lot more, making Smith's numbers look gaudy.
But Smith still was 17 of 20 for 287 yards and five touchdowns without an interception. And to achieve a perfect rating, a quarterback must complete at least 77.5 percent of his passes with 12.5 yards per attempt, a touchdown on at least 11.875 percent of attempts, and no interceptions.
Check, check, check and check.
''Alex has been doing it the whole year,'' said Charles, who caught eight of those passes for 195 yards and four touchdowns in a virtuoso performance of his own.
In the history of the Chiefs, the only other quarterback to post a perfect rating with at least 20 attempts was Trent Green against the Detroit Lions on Dec. 14, 2003.
''It's been fun playing with Alex,'' Charles said. ''Playing with a quarterback who can run the ball and take pressure off me and throw the ball in crucial situations - he motivates us so much in the huddle. He says, `Let's go.' We needed a quarterback like that, lead us to the way.''
Perhaps it happened during his first few years in the league, when it appeared as if the former No. 1 draft pick was going to be a bust, when Smith became saddled with a reputation as a game manager: Weak arm, unwilling to take risks, wilts under pressure.
But over the past few years, beginning with his resurgence in San Francisco, Smith's evolved into a more complete quarterback. His confidence is soaring. He has complete command of Andy Reid's complex offense, and the result has been performances like the one he had in Oakland.
Or the one he had two weeks ago against Washington, a game played through sleet and snow. Smith was 14 of 20 for 137 yards and two touchdowns without an interception for a 122.3 rating.
That means that over the past two weeks, Smith has had two of the best nine games of his career in terms of quarterback rating (and the only perfect one). To put that into perspective, he'll be playing in his 95th game when the Chiefs host the Colts on Sunday.
''A lot of it just starts with his work ethic,'' Reid said, ''the time and preparation that he puts in. There are rules and regulations in the offseason on how many hours you can spend in the building, and I had to kick him out so he wouldn't get put on secret-double probation before we even started.
''He just continued that as we've gone here,'' Reid said. ''How he practice sis another big part. He's not joking around. When it's time to go, it's time to go. Each rep means something, and he wants to make sure he's right on each rep, and all the guys around him are right. We do a lot of things with personnel, formations, motions and shifts, so you have to have enough gigabytes to handle it.''
Smith has proven that he can do that over the course of this season.
He's thrown for a career-best 3,160 yards and 23 touchdowns with two regular-season games remaining, while only throwing six interceptions. He's also run for a career-best 384 yards, second only to Charles for the most yards rushing on the team.
Those are just statistics, though. The only number that seems to mean much to Smith is 11 - as in the Chiefs are 11-3 heading into Sunday's game against Indianapolis.
That means a whole lot more than something as abstract as a quarterback rating.
---
Online: http://pro32.ap.org and http://twitter.com/AP-NFL
---
---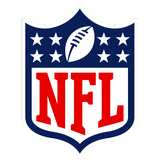 Get more from National Football League
Follow your favorites to get information about games, news and more
---