National Football League
National Football League
Chiefs linebacker Houston off to sack-filled start
Published
Sep. 26, 2013 1:55 p.m. ET

Georgia coach Mark Richt knew that Justin Houston had all the physical tools to be a smashing NFL success. The young linebacker just needed to screw his head on straight.
Well, now it's bolted on in such a way that his eyes are focused right on the quarterback.
The never-stop motor of the Kansas City defense, Houston has already piled up 7 1/2 sacks through the first three weeks. That freakish pace puts him on track to have 40 by the end of the season.
Nobody expects him to keep up that rate, of course, but the notion that Houston could at least approach the NFL record of 22 1/2 set by the Giants' Michael Strahan in 2001 is a possibility.
''Justin had the body type; he had the work ethic. I'm not surprised at all to see him do well,'' Richt said this week. ''The guy had 4 1/2 sacks in a game, so what are you going to say?''
Houston piled up that total last Thursday night in Philadelphia. He's had four games of three-plus sacks already in his career and a total of 23 in 35 games.
''I think it takes a team effort,'' said Houston, who made his first Pro Bowl last season. ''When you've got guys covering the whole time, and the big guys inside pushing the pocket, and Tamba Hali rushing from the other side, it's very easy to make plays.''
It helps that Houston has been feasting on rookie offensive tackles this season.
He abused No. 2 overall pick Luke Joeckel in the season opener at Jacksonville, piling up his first three sacks. In Philadelphia, it was No. 4 pick Lane Johnson who was doing his best bullfighter imitation as Houston breezed by on the outside.
Houston could get another rookie tackle Sunday, too. Justin Pugh, the 19th overall pick, will start on the right side for the Giants if David Diehl still isn't back from thumb surgery.
Pugh was part of a group that allowed Eli Manning to get sacked seven times last Sunday.
''He's got a good motor, so it's a good challenge for me,'' Pugh said of Houston.
It's hard to mimic what Houston can do, though, because there are very few players like him.
He stands an imposing 6-foot-3, 258 pounds yet has speed that could rival many running backs in the NFL. His upper body strength allows him to shed would-be blockers like he's shrugging off a sack of potatoes, while his tree trunk legs provide him leverage on bull rushes.
Then there are his hands, which stood out to Richt most of all.
''He had hands about that big,'' Richt said, holding up his own and outlining a much bigger hand around it. ''For whatever reason, they measure the hand size. They probably went crazy when they measured his hands: `Draft that guy. He's got big hands.'''
All the better to wrestle down opposing quarterbacks.
Houston was considered a first-round talent coming out of Georgia, but he slid to the third round when questions arose about his maturity. Houston reportedly tested positive for marijuana at the NFL's scouting combine, and that gave plenty of teams across the league pause.
Former Chiefs GM Scott Pioli took the risk on Houston, gambling that he would quickly grow up, and so far it's paid off. Houston has been a model teammate since he arrived.
''He gets on the field and gets mad and makes plays,'' Hali said. ''He wants to be recognized as one of the top rushers to ever play here, or play in the league.''
He's certainly off to quite the start.
''He's got to continue to work,'' coach Andy Reid said. ''We're early in the season here, and the better you do, the better teams know who you are. So you're going to get everybody's `A' game when they play against you. You have to prepare that way, take care of your business and continue to get better.''
---
AP Sports Writer Paul Newberry in Athens, Ga., contributed to this report.
---
Online: http://pro32.ap.org and http://twitter.com/AP-NFL
---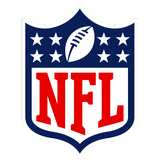 Get more from National Football League
Follow your favorites to get information about games, news and more
---