National Football League
National Football League
Chiefs introduce Dorsey as new general manager
Published
Jan. 14, 2013 10:51 p.m. ET

John Dorsey called becoming the general manager of the Kansas City Chiefs the ''perfect storm.'' The word ''serendipity'' may have been more appropriate.
The longtime Packers personnel man met his wife, Patricia, on a blind date orchestrated by former Chiefs executive Lamonte Winston several years ago. Patricia had attended the University of Kansas and lived in Kansas City, and Dorsey remembers being smitten by her.
''I'll be honest with you, the moment I met her, I knew I'd marry her. That's the truth,'' he said. ''And I could see that she didn't walk away from me, so that was good.''
Dorsey was also smitten by Kansas City.
Even though he played for the Packers during the 1980s, and got his start in their scouting department, he still considered the Chiefs his ''dream job.'' So when chairman Clark Hunt called looking for a replacement for the fired Scott Pioli, Dorsey couldn't turn down the chance.
Dorsey was officially introduced as the Chiefs' new general manager on Monday.
''I was like, `If this could possibly work out, would we be at peace with this whole thing?''' Dorsey said. ''Once Trish was at peace with it, and I was at peace with it, that was a good thing. And then we had to make sure Clark Hunt said yes. And my gosh, when he said yes, I looked right at her, and I said, `You would not believe what that phone call just was.'''
It was the culmination of more than two decades of work in Green Bay, where Dorsey was instrumental in putting together drafts that helped the Packers win nine division championships, three conference titles and Super Bowls in 1996 and 2010.
''I didn't know a lot about him other than his reputation,'' Hunt said. ''I can't tell you how excited he was. He said, `This is the opportunity I've been waiting for.'''
Dorsey takes over a team that was 2-14 last season, the worst finish in franchise history and tied for the worst record in the NFL. There are problems at quarterback, holes up and down the roster and several top players about to become free agents.
But he also inherits a franchise that will have the No. 1 pick for the first time, and that has plenty of salary cap space to begin plugging all those holes.
''We would like to be consistently competitive in this division, this conference and ultimately the Super Bowl. That's why we're here, to do the job,'' Dorsey said. ''I'm going to do everything within my God-given ability to make sure we have a competitive team in the NFL.''
Dorsey will have final say over all personnel matters, but he'll likely get plenty of input from new coach Andy Reid, whom he worked with in Green Bay during the 1990s.
The former Eagles coach was introduced as Romeo Crennel's replacement a week ago.
''I'm happy to work with John again,'' Reid said. ''I've known John for a long time, and I have a lot of respect for him. He's a talented individual with a strong work ethic.''
He's also a ''people person,'' Hunt said, someone who can bridge divides.
Hunt interviewed Dorsey for about six hours last Tuesday. The discussions continued for several days before Dorsey, who had bypassed other GM overtures in the past, finally decided to move into the hot seat in Kansas City.
''In his interview, although it went on for a while, he showed a high degree of enthusiasm the whole way,'' Hunt said, ''which showed to me that Kansas City was a priority for him.''
Dorsey said he spent an hour with the personnel staff Monday, and that his next order of business is to evaluate the current roster. He wants to meet with the coaching staff to discuss their philosophy, and then outline a plan for free agency and begin meeting about the draft.
The draft, of course, is where Dorsey burnished his reputation.
He began his career as a college scout in Green Bay, and later rose to director of college scouting. During his years with the Packers, Dorsey helped to scout and draft quarterback Aaron Rodgers, defensive tackle B.J. Raji, linebackers Clay Matthews and A.J. Hawk, and wide receivers Jordy Nelson, Greg Jennings and Randall Cobb.
''John has been a loyal member of the Packers family and the Green Bay community for more than half of his life,'' Packers GM Ted Thompson said in a statement. ''The Chiefs have hired a good man, and John has earned this opportunity.''
Dorsey didn't get into details about what the next few months will hold for the Chiefs, though there are several personnel decisions that must be made soon.
Wide receiver Dwayne Bowe and left tackle Branden Albert are among several key players who can become free agents, and could potentially be franchised. Other players will also be available on the free-agent market, though Dorsey warned about the flaws of building a team in that way.
''I like to be selective in free agency,'' he said. ''I always believe you can still get value within that philosophy, and you can still acquire players.''
The Chiefs are also in desperate need of an upgrade at quarterback, where Matt Cassel was benched last season and Brady Quinn fared little better.
Kansas City has only drafted one quarterback in the past six seasons - Ricky Stanzi in the fifth round. The Chiefs also haven't picked a quarterback higher than the third round since 1992, and in the first round since choosing Todd Blackledge in '83.
''Any time when you begin to build a franchise, let's be real, the quarterback is a very important part,'' Dorsey said. ''As you note the last couple weeks in the playoffs, the quarterback position is a very important position to the long-term success of the organization.''
---
Online: http://pro32.ap.org/poll and http://twitter.com/AP-NFL
---
---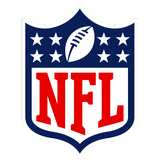 Get more from National Football League
Follow your favorites to get information about games, news and more
---