National Football League
National Football League
Chiefs hire Packers' Dorsey as GM
Published
Jan. 12, 2013 12:00 a.m. ET

The Kansas City Chiefs must have figured if the Green Bay Packers were playing in the NFC playoffs on Saturday night, they were making a wise choice for their next general manager.
The Chiefs announced during the first half of the Packers' game against the San Francisco 49ers that they had hired longtime Green Bay personnel man John Dorsey to replace Scott Pioli, who was fired after four tumultuous years and a 2-14 finish this past season.
The team announced the hiring on Twitter, but did not make Dorsey, Chiefs chairman Clark Hunt or new coach Andy Reid available to comment. An introductory news conference was scheduled for Monday.
Hunt did describe his ideal GM candidate in an interview earlier in the week: ''First of all, someone who's a sharp talent evaluator,'' he said. ''I'd like someone who's been part of a successful program from a talent standpoint. Someone who's a good communicator, a good manager, and last but really not least, someone who will work well with Andy.''
Hunt may as well have been describing Dorsey, a linebacker for the Packers in the 1980s.
Dorsey was instrumental in helping build Green Bay into a perennial contender, first as a college scout from 1991-97 and then as director of college scouting from 1997-98 - a period that roughly coincided with Reid's time as a Packers assistant coach.
Dorsey spent one season with the Seattle Seahawks before returning to Green Bay, where he was director of college scouting from 2000-12 and director of football operations this season.
During that time, the Packers have won six division titles, a conference championship and the 2010 Super Bowl. They've also made nine playoff appearances in the past 12 seasons.
Dorsey helped select quarterback Aaron Rodgers with the 24th overall pick in the 2005 draft, and has been a part of several other solid draft choices: linebacker Nick Barnett in 2003, wide receiver Greg Jennings and linebacker A.J. Hawk in 2006, wide receiver Jordy Nelson and tight end Jermichael Finley in 2008, and defensive tackle B.J. Raji in 2010.
All that success in the NFL draft should come in handy. The Chiefs, with the league's worst record, will have the No. 1 pick for the first time in franchise history.
One of their most pressing needs is an upgrade at quarterback, where Matt Cassel and his six-year, $63 million contract were benched last season. Brady Quinn started half the season and fared little better, while third-string quarterback Ricky Stanzi never saw the field.
Reid said recently he's going to examine the players on the roster, and then consult with the GM - whoever it ended up being - on what other options are available.
That may include selecting a quarterback with the first pick in the draft.
''You don't build your team in free agency. That's not how you go about it,'' Reid said. ''I've experienced that. I've seen it first-hand. You can afford to bring a guy in here or there, but you better have that nucleus of guys that you kind of raised up, and then what's important about that is you better make sure you have the right guy. And that's the general manager's responsibility. You have to identify the right guy.''
Hunt and Reid both insisted that the coach will not have final say on personnel decisions, and that the general manager will be responsible for building a winning roster.
The Chiefs have won the AFC West twice since 1997, and haven't won a playoff game since '93.
''You'd love to get good players. That's the primary thing,'' Reid said. ''As the general manager comes in, that's what he's going to do. That's his responsibility. He's going to narrow that whole field down, makes sure he brings in good football players.''
Dorsey will report directly to Hunt, just as Pioli and other GMs have in the past. But during a massive overhaul of the Chiefs' front office, the chairman said he's altering the organizational structure so Reid also reports directly to him.
In the past, Chiefs coaches always reported to the general manager.
''The general manager has say over personnel. The coach has say over coaching the football team. And I want them to be able to work together,'' Hunt said. ''That's the most important thing.''
---
---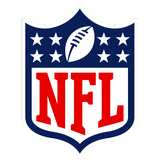 Get more from National Football League
Follow your favorites to get information about games, news and more
---