National Football League
National Football League
Cheat sheet: Divisional round
Published
Jan. 11, 2011 12:00 a.m. ET

At around 8 p.m. ET on Saturday night — just after Marshawn Lynch shed his first tackle, but before he shed his eighth tackle on that game-sealing fourth-quarter touchdown run — they began.
They started off rather quick; short and pithy. "Idiot." "Schmuck." "How's that crow taste?"
Then, as the night went on, they got longer; more emotional.
Some were loaded with vitriol; others were euphoric. They included references to Brian Blades and Jim Zorn. There were mentions of LaPhonso Ellis and the No. 8-seeded 1994 Denver Nuggets. There were some that called me names I'd never even heard of, with words I surely couldn't print here. (And we're FOX. We print everything!)
They were the Seahawks' fans' emails.
In a 24-hour span, there were 427 of them. Some were just two words (the second word usually being "You"). Others were 1,200-word manifestos on a city that's been slighted by the national media, burned by refs and robbed by greedy owners for far too long.
This, I suppose, is what happens when you pick a home team to lose by more than three touchdowns on its own field in the playoffs. Or, when you write: "But even with all of those elements working in their favor, I don't think the Seahawks stand a chance on Saturday. Not a chance at all." Or, perhaps, when listing the "Things to Like" about a team, you go with "Nothing at all."
So, I took it on the chin last weekend. And you know what? I deserved it, Seattle. Your Seahawks very easily could have withered away, down 10-0, and then again 17-7, to the defending Super Bowl champs Saturday night. They didn't. They responded, and that old, bald quarterback — the guy most casual fans likely assumed had retired in 2007 — had one of the better games you'll ever see a quarterback have in the postseason. That defense — made up of no-names like Dexter Davis, young guns like Aaron Curry and Earl Thomas and AARP card-holding members like Lawyer Milloy — made the stops when necessary to ensure the win.
I'll admit; I was wrong.
So, will I be picking the Seahawks this week?
On the road in Chicago? Not a chance.
And with that, let's dig into the Divisional round version of the Cheat Sheet.
First, The Cheat Sheet Trivia Question of the Week:
Who was the last opposing quarterback to beat the Steelers in a playoff game played in Pittsburgh?
The answer can be found below.
Now, on to the picks.
Wild-card-round record: 2-2
2011 postseason overall record: 2-2
Saturday's games:
Baltimore at Pittsburgh: Quite a way to start the football weekend off, huh? In five of the past six regular-season games between these two rivals, the margin of victory was 3 points. Baltimore won in Pittsburgh in October on a last-minute Joe Flacco touchdown pass; the Steelers returned the favor with a Troy Polamalu game-changing sack/fumble of Flacco in Baltimore last month. These teams respect each other, sure. They also absolutely hate each other. Oh, baby.
The last time the Steelers and Ravens played in the playoffs, Pittsburgh won 23-14 in the 2008 AFC Championship Game. Joe Flacco and John Harbaugh — now winners of road games in their first three years as starting quarterback and head coach of the Ravens — have never beaten Ben Roethlisberger. Polamalu's healthy, the Steelers have beaten their last two opponents by a combined score of 68-12 and they've lost just one playoff game in Heinz Field. It'd be easy to acknowledge all that, note that Baltimore is on just six days rest after a hard-hitting game at Kansas City, and write off the Ravens for this one.
But I can't.
With Sunday's win at Kansas City, the Ravens are winners of five straight games, including victories over playoff qualifiers New Orleans and Kansas City. The defense, which has had its low moments this season (Ryan Fitzpatrick, hello), caused five turnovers and surrendered just 7 points last weekend against the team that committed the second-fewest turnovers in all of football in 2010. The unit also might not be as burned out as it usually would be on six days of rest, either. The Baltimore offense carried the load in the 30-7 win, controlling the clock for 41 minutes.
Dick LeBeau's defense was tops in the league against the rush this season (as it always is), and they'll bring the wood on Saturday. It'll likely be on Joe Flacco's arm to win this game down the stretch.
Any other year? I'd shrug my shoulders and say the dream dies there. But Ravens GM Ozzie Newsome went out and got Anquan Boldin, Donte Stallworth and T.J. Houshmandzadeh this offseason for just this reason. He drafted Ed Dickson and Dennis Pitta as insurance plans to Todd Heap for games like Saturday's. This isn't the Ravens of the 2000s. It's an offense that's been built to challenge the Steelers in Pittsburgh in January. The weapons are there. And Ray Rice — rejuvenated over the past month — appears to be as dangerous as ever out of the backfield.
Ray Lewis wore his Super Bowl ring for the first time in 10 years last week around the Ravens facility. He was showing it off for Jim Nantz and Phil Simms, talking about this team in special terms. Something's certainly different about this squad; something's different about this year.
Gimme the Ravens in — what do you know — a 3-point win.
The Pick: Ravens 20, Steelers 17
Green Bay at Atlanta: The last time these two teams played, the Falcons employed a successful defensive game plan and "held" Aaron Rodgers in the passing game about as much as you can hold a guy like that. In that December win, Atlanta opted to rush three or four defensive linemen on passing downs and dropped seven or eight defensive players into pass coverage. The scheme frustrated and confused the Packers' All-World quarterback and Atlanta squeezed out a last-second victory.
But that was before Green Bay unleashed the beast.
That was before the James Starks era began. I know, I know — we tend to overreact after a big game in the playoffs. But considering that the Packers have had absolutely zero rushing game since Ryan Grant went down with an injury in Week 1 and still made the playoffs? Well, Starks' 23 carries for 123 yards against a stout Philly rush defense is a revelation. Suddenly balanced, this offense could be darn near impossible to stop on the carpet Saturday night.
As for the other side of the ball, the key will be Michael Turner. If Turner does his thing, the Falcons will have a shot to win. If he doesn't, they're toast. Atlanta beat the Ravens when Turner ran for just 39 yards, but lost every other time when Turner was held to 50 yards or less (Pittsburgh: 42, Philadelphia: 45, New Orleans: 48). Matt Ryan's going to be under duress the entire evening. If Turner can off-set some of that pressure and keep No. 12 off the field, Atlanta should control the game.
Falcons fans have used the past two weeks to moan and groan over the national media's lack of respect for the home-field advantage in the Georgia Dome. "The Bird Cage," as they affectionately call the building, certainly is no easy place to win. But neither was Philadelphia.
I'm riding the hot hand of Rodgers, the relentless 3-4 defense, and America's newest star — Mr. James Starks.
The Pick: Packers 27, Falcons 17
Sunday's games:
Seattle at Chicago: You know that giant monkey that sat on Aaron Rodgers' shoulders last week? That black cloud that followed him every time his name was mentioned in a "Best Quarterbacks" conversation? That giant goose egg next to playoff wins? Yeah, well it took the hour-long U.S. Airways flight from Green Bay to Chicago this week to jump on Jay Cutler.
Cutler — long considered a quarterback you just couldn't trust in a big spot and quite truthfully, a royal pain in the butt — limited the interceptions this season and led Chicago to its first playoff berth since 2006. After an 0-4 preseason, the Martz-Cutler marriage flourished and resulted in a rather surprising division crown. It'll all be for naught if the five-year veteran fails to show up Sunday.
The Bears lost to the Seahawks in Chicago back in Week 6, but they're a different team than the one that fell that afternoon. In that October game, Julius Peppers had no sacks and no QB pressures; the only time that happened all season. Matt Forte? He had just 11 yards on 6 carries. Six-time Pro Bowler Lance Briggs didn't play.
The Bears used the bye week to regroup after the loss and rattled off wins in seven of their next nine games. In the games they rushed the ball 27 times or more, they won. Minus a disastrous loss to the Patriots in which they were blown out, the defense has been one of the best units in all of football.
Again, Seahawks fans — I can't take anything away from your win last weekend. It was gutsy, inspiring and hard earned.
I just can't pick your boys on Sunday.
The Pick: Bears 31, Seahawks 23
New York Jets at New England: I took in the Jets-Colts game Saturday night at a popular watering hole in Manhattan's East Village. Like the thousands of other joints just like it in the city, the place rocked with chants of "J-E-T-S, JETS, JETS, JETS!" well into the wee hours of the morning. Of course, I was confused as to why the crazed fans in green weren't chanting "C-A-L-D-W-E-L-L! CALDWELL, CALDWELL, CALDWELL!" After all, that guy has done as much for the Jets over the past two winters as anyone. The Indy head coach's head-scratching timeout in the final minute of Saturday night's game, coupled with a Week 16 gimme game last year that catapulted New York into the playoffs, have certainly led to some advantageous moments for Gang Green.
Unfortunately, Bill Belichick isn't quite as charitable.
And unfortunately, the memories of the 45-3 blowout in Foxborough on Dec. 6 are hard to ignore. To be certain, the numbers don't favor the Jets in this one. Postseason rematches of NFL regular-season blowouts have usually resulted in another blowout. According to the Wall Street Journal, "The five teams that beat an eventual playoff opponent by 35 points or more in the regular season went on to win again by double digits in the postseason." The last team to lose by 40 points or more in the regular season and get another shot at the opponent was the '91 Lions. They lost 41-10 to the eventual Super Bowl champion Redskins in the playoffs.
Rex Ryan's doing all he can this week to take the media attention away from his players with one boisterous quote after another. And that's all well and good. As you'd imagine, Bill Belichick hasn't engaged in any such shenanigans. And why would he?
New England's 13-1 since its Week 2 loss to the Jets and hasn't lost a game at home all season. Tom Brady — who opted to take in "Lombardi" on Broadway with his wife instead of watching Jets-Colts last weekend — is in a zone like few quarterbacks have ever been in. The bye week gave key Patriots defenders time to rest and heal, and the young Patriots defensive backfield — as good as any in the league — is licking its collective chops over the chance to feast on Mark Sanchez.
I can see Rex's boys putting up a better fight than they did in their last two regular-season efforts in New England, but still coming up short.
In the end, Rex will end up putting . . . wait for it . . . his foot in his mouth.
Had to go there? Yeah, sorry, I did. Pats move on to the AFC Championship Game.
The Pick: Patriots 27, Jets 17
Cheat Sheet Trivia Answer of the Week: David Garrard and the Jacksonville Jaguars beat the Steelers 31-29 at Heinz Field in the wild-card round of the 2007 NFL playoffs.
---
---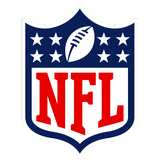 Get more from National Football League
Follow your favorites to get information about games, news and more
---