National Football League
National Football League
Chandler Jones impressive in Patriots' camp
Published
Aug. 14, 2012 1:55 a.m. ET

Patriots rookie Chandler Jones already has heard the comparisons to Jason Pierre-Paul of the Giants.
Both are 6-foot-5 defensive ends who excel at stuffing the run and rushing the quarterback. Both were first-round draft choices from colleges near their hometowns. And both figure to be major contributors to their teams for a long time.
But Jones is trying to carve his own path - whether it's powering past would-be blockers or chasing down speedy running backs.
''Jason Pierre-Paul is a great player and I'm a different player from him,'' Jones said Monday. ''I'm not going to sit here and compare us two, but he's a great player and I respect his game.''
Pierre-Paul, a native of Deerfield Beach, Fla., was drafted with the 15th pick of the 2010 draft out of South Florida. As a rookie, he played in 16 games with no starts and only 17 tackles. But he had 4 1-2 sacks. He emerged last season when he started all 16 games with 66 tackles and 16 1-2 sacks. He had two tackles in New York's 21-17 Super Bowl win over New England.
Jones was taken with the 21st pick out of Syracuse, not far from his hometown of Endicott, N.Y., and could begin the season as a starter. He was very impressive in his first pro game, the Patriots' 7-6 exhibition win over the New Orleans Saints last Thursday night.
''I'm glad that we got it out of the way,'' he said.
On just his second play, Jones forced Drew Brees to roll to the right out of the pocket and throw an incompletion on one of the six plays the Saints quarterback took part in. He later ran down a running back from behind.
Playing right end, Jones took part in 13 snaps plus two in which he forced Saints starting left tackle Jermon Bushrod into holding penalties.
''Guys that can run, that play hard, that play with a good motor, they make those plays,'' coach Bill Belichick said. ''Chandler runs well. He covers ground. He plays with good effort.''
But Jones' most important asset for the Patriots could be his ability as a pass rusher. The Patriots had only 32 sacks last season. And team leaders Andre Carter and Mark Anderson, with 10 each, are no longer with the team. In his three seasons at Syracuse, Jones had 10 sacks with a season high of 4 1-2 last year.
Jones is trying to improve his pass rushing skills by listening to his coaches - defensive coordinator Matt Patricia, line coach Patrick Graham and linebackers coach Pepper Johnson.
''Whatever they tell me to do and try,'' Jones said, ''I try to put it in my game and it works.''
He knows it's not easy. It takes a lot of work to make the transition from a star in college to a productive NFL player as a rookie.
For Jones, the adjustment began with the team's offseason programs and now, it continues in training camp and preseason action.
''There's no way of getting around (participating in) camp,'' he said. ''You've got to put your nose to the grindstone and go through it. Like I said previously, treat every day like it's game day and come out and do your job. Like I say in every interview, I'm trying to earn the respect from the veterans.''
Despite all the hard work, Jones smiles frequently.
''It's a lot of fun,'' he said. ''It's a dream come true. Every kid would love to be a professional athlete and for me to live my dream and come out and do what I love, I'm enjoying it.''
---
NOTES: Left guard Logan Mankins was at practice, but was prohibited from participating in full pads under a rule that bans players from doing that for the first three days on which they are on the field for camp. Mankins, who had offseason knee surgery, was taken off the physically unable to perform list on Sunday. ... Rookie safety Nate Ebner, a sixth-round draft pick, intercepted a pass by Ryan Mallett. ... The Patriots don't play again until Monday night at home against Philadelphia. Belichick said his team would spend a few days working on its own needs before turning its attention to the Eagles. ... Asked if he could envision having one running back carry the ball an average of 20 times a game, Belichick said, ''I'm for whatever helps us win. If it's 500 quarterback sneaks, if that's the best thing for us, then I'm all for it.''
---
---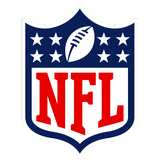 Get more from National Football League
Follow your favorites to get information about games, news and more
---