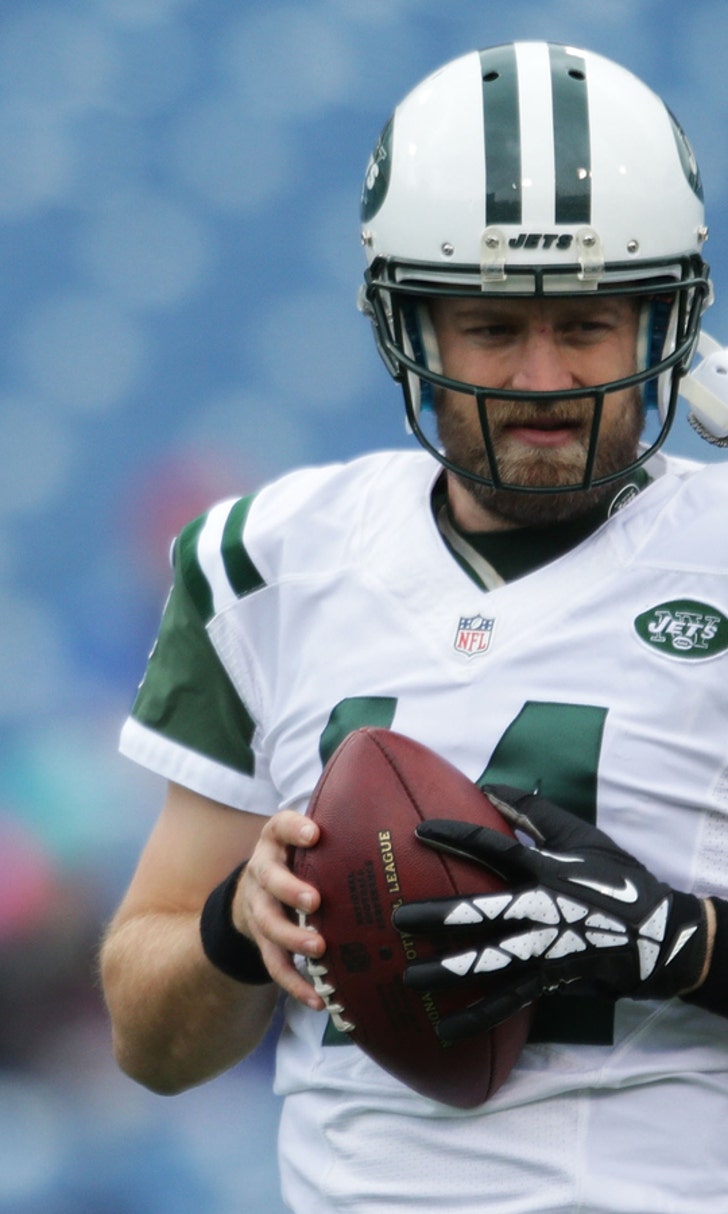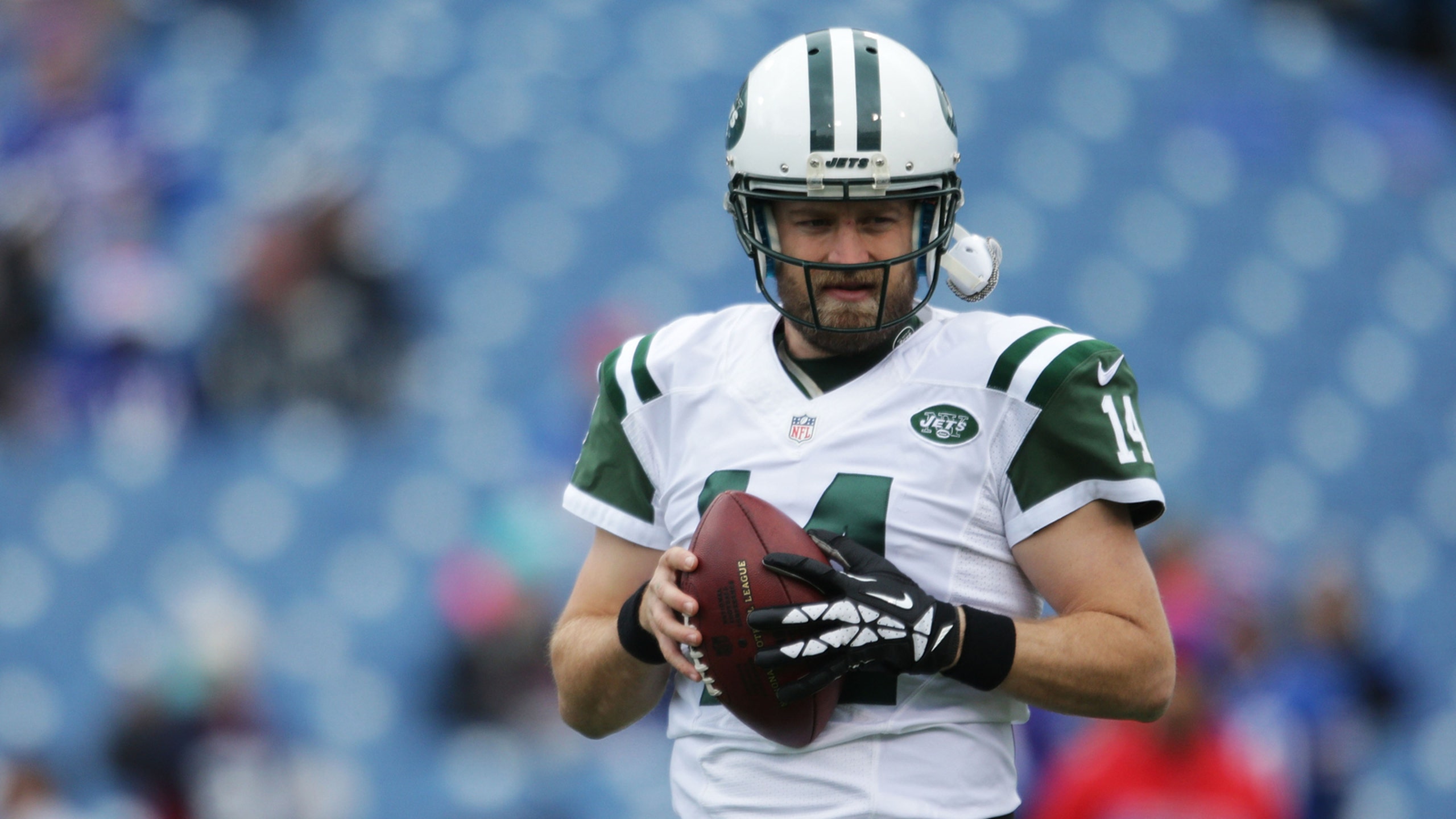 Chad Pennington loves Jets' 'perfect' QB situation with Fitzpatrick
BY Cameron DaSilva • January 11, 2016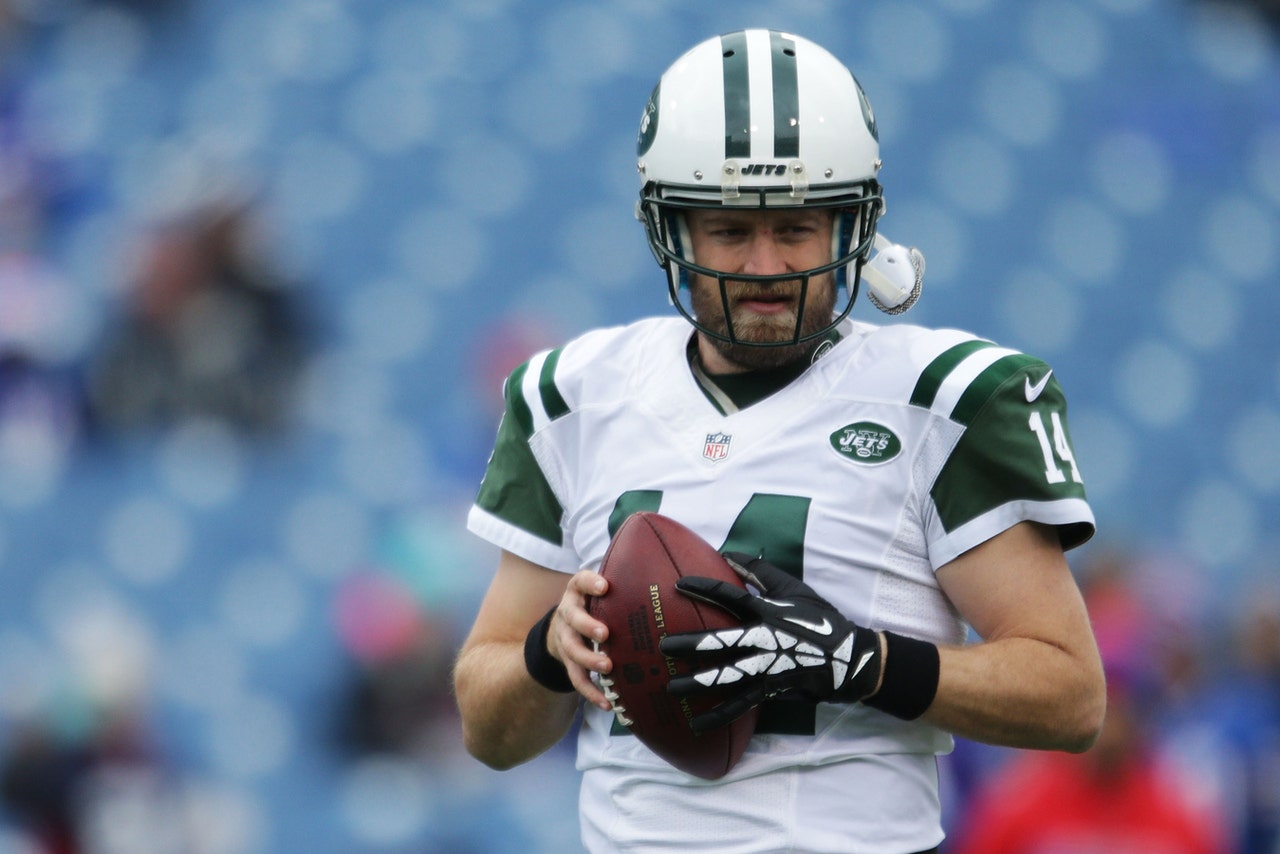 It's been a while since the New York Jets had a true franchise quarterback. Mark Sanchez was solid and led them to the conference championship twice, but he only lasted four seasons in New York. Geno Smith has been a bust and may not be a Jet for long, leaving the team with a couple of questions. 
Ryan Fitzpatrick is 33 years old and hasn't been the league's most consistent quarterback, but he had one of the best seasons in Jets history. And because of that, former Jets quarterback Chad Pennington loves the situation he's put New York in.
Pennington had this to say via the team's official site:
"When you look at the Jets' situation, they are in a perfect scenario," Pennington said on his podcast. "I think the organization needs to understand what they have in Ryan Fitzpatrick, the stability he brought to the organization in a time during training camp that the situation could have gone completely south."
Fitzpatrick led the Jets to 10 wins this season, but his worst game as a Jet came in the most important one, too. He threw three interceptions in the season-finale loss -- the loss that ended the Jets' season. Sure, that's going to leave a sour taste in the Jets' mouth, but it shouldn't lead the team to overlook what Fitzpatrick did all year.
And for Fitzpatrick, Pennington doesn't believe he should discount a return to the Jets.
"To go out and test the market -- yeah he can find more money probably somewhere else. But I think he really wants to look at -- and if I were him I would ... look at the situation I'm in to be successful," Pennington said.
One of the benefits for the Jets' potentially bringing Fitzpatrick back is the fact that they have Bryce Petty and Smith still on the team. Petty likely isn't ready to be a starter in the NFL just yet, and Smith has had his struggles, but having Fitzpatrick as a backup plan is a huge benefit for the Jets.
"I think you're in a good situation where you have two young quarterbacks that you can continue to take another year to get a feel for and then be able to move on while you still have a Ryan Fitzpatrick there," Pennington said.
---
---