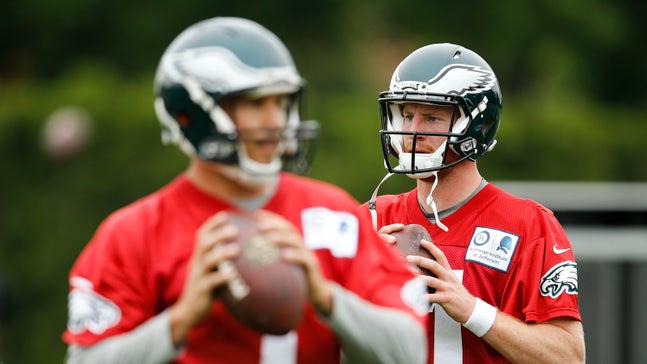 Carson Wentz talks about his first conversation with Sam Bradford
Published
May. 18, 2016 3:46 p.m. ET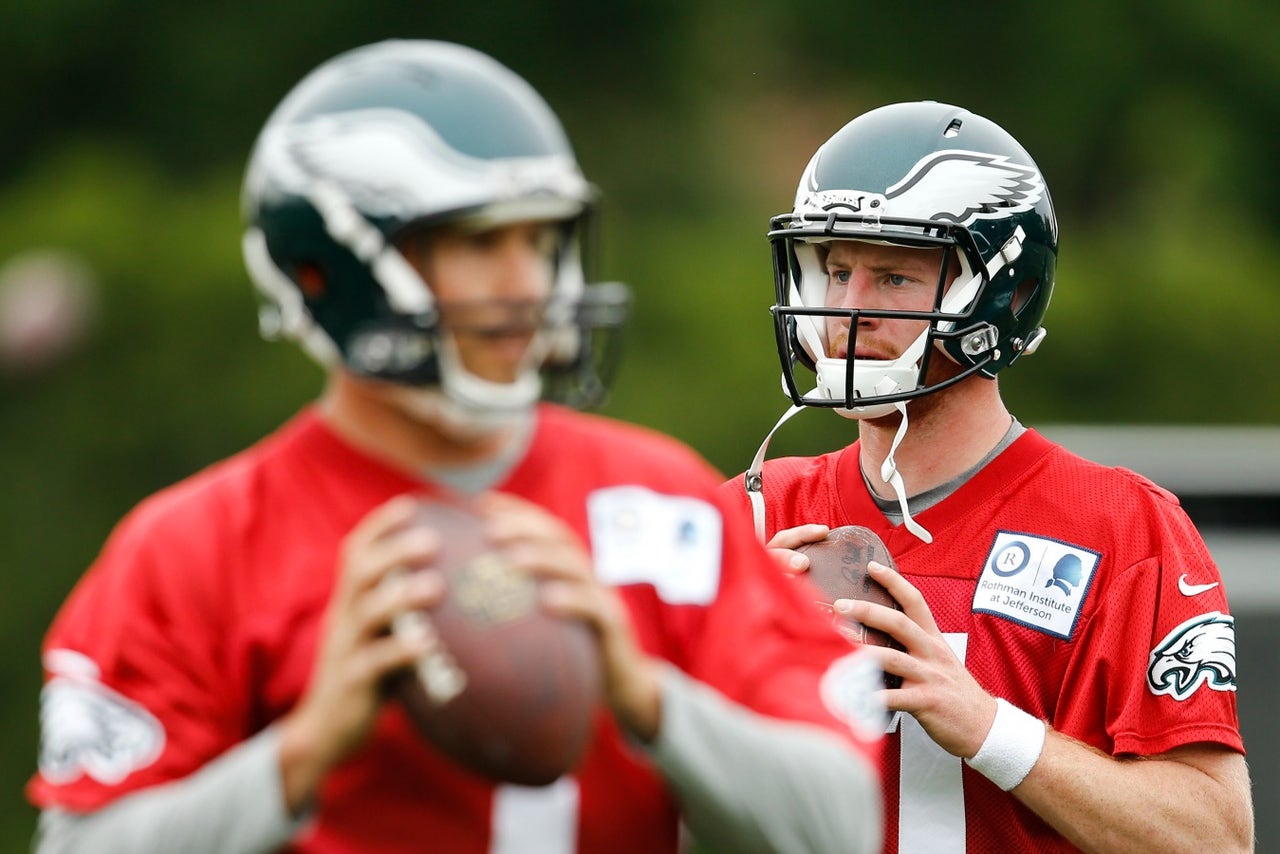 For a cool two weeks, Carson Wentz was the bane of Sam Bradford's professional existence.
Whether that's changed entirely only Bradford knows, but after returning from a self-imposed two-week meditation furlough, the Eagles starter is back in Philadelphia and sharing a locker room with the Eagles' first-round draft pick.
And for Carson Wentz, the whole thing is not really not a big deal, dude.
Per NJ.com's Matt Lombardo, the former North Dakota State standout spoke to the media Wednesday about his dealings with Bradford - - post-awkward trade demand. Wentz says the two have spoken, but the subject has remained on the game.
"We talked football," Wentz said. "There hasn't been any tension . We're here to compete and help try to help this team get better."
Wentz said the stories about drama within the organization after Bradford's trade request were ginned up by the media. Everything he's witnessed has been normal and good.
"You guys made the stories out of it," Wentz said. "It's been really good since we got in here. Finally getting out there, getting out on the field practicing. Its been very good."
This is a calm and collected way to approach a situation within the workplace, which is to say, it is the opposite of the panic room scramble Sam Bradford engaged in after the Eagles traded up to bring in Wentz during the first round of the 2016 draft.
But now Bradford's back, having been talked into staying by the organization and the cool $40 million he stands to make over the next two years. As Bradford's stated, he wants "stability," but will have to deal with money and the possibility of being ousted by superior talent.
So, he'll have to live in the real job market. And he'll have to live with Wentz, who seems like he can teach the Eagles starter a few things about composure under pressure.
Dan is on Twitter. He appreciates the need for job security, but $40 million is also its own kind of security.
---
---