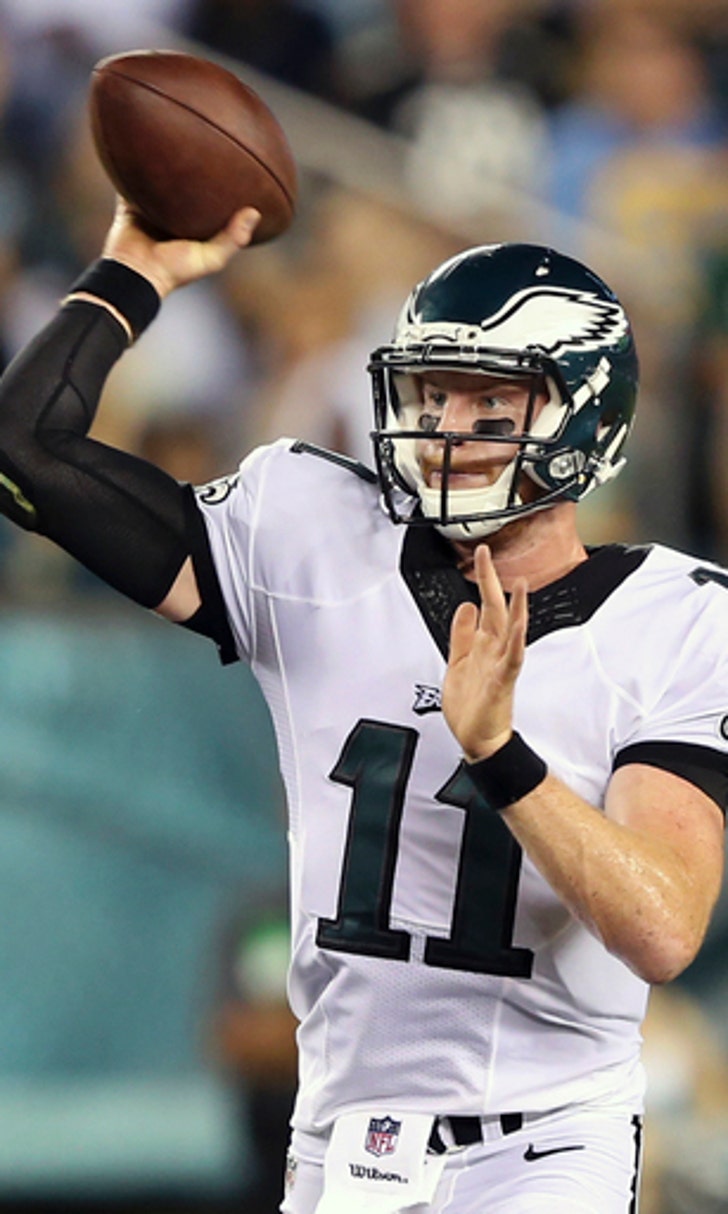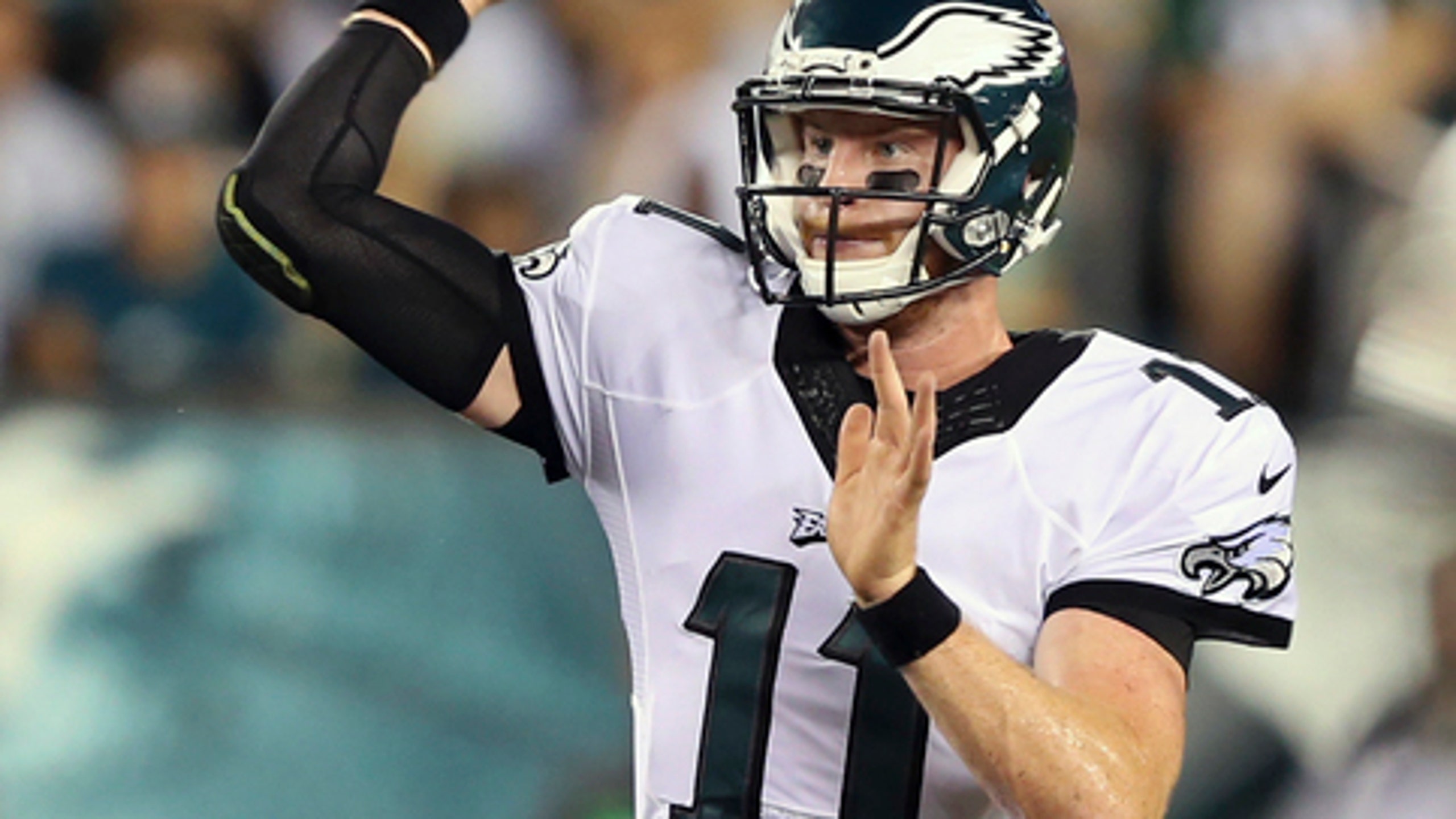 Carson Wentz more focused on winning than Cleveland's snub
BY foxsports • September 7, 2016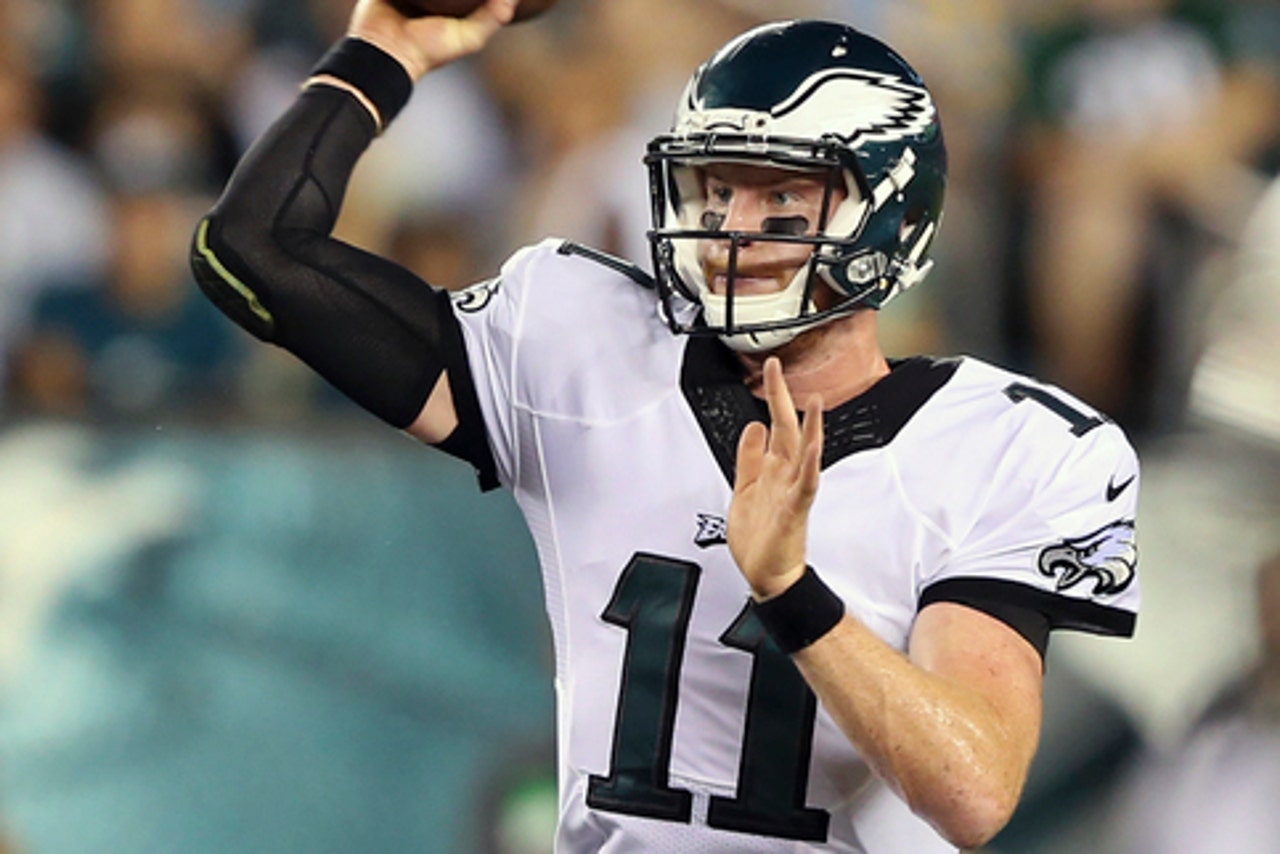 PHILADELPHIA (AP) That chip Carson Wentz says he has on his shoulder has nothing to do with being snubbed by the Cleveland Browns.
The rookie quarterback makes his first NFL start Sunday when the Eagles host the Browns, who traded the No. 2 pick to Philadelphia instead of staying put and selecting Wentz.
''My focus is on playing them,'' Wentz said Wednesday. ''I don't really want to address the past and everything. I'm really ecstatic I'm here.''
Browns coach Hue Jackson told Pro Football Talk Live on Tuesday: ''We didn't draft Carson Wentz because we didn't think it was the right fit for our team at this time.''
Browns chief strategy officer Paul DePodesta told ESPN.com in July the team didn't draft a quarterback - he didn't mention Wentz by name - because it didn't consider any player in this draft to be ''good enough to be a top 20 quarterback in the NFL.''
Cleveland signed Robert Griffin III in free agency and accumulated several high draft picks by trading down. That's sound strategy for a rebuilding team. RG3 will be the 25th different quarterback to start for the Browns since 1999. The list includes Eagles coach Doug Pederson.
''Everybody is going to have their opinion,'' Pederson said. ''That is just the way this business is, but we are very comfortable with Carson and the direction he is headed.''
Jackson, by the way, later praised Wentz in a conference call with Philadelphia reporters.
''I think Carson Wentz can be whatever he wants to be. I really do,'' Jackson said. ''I think he's going to be a good player.''
Wentz arrived at the team's practice facility at 5:15 a.m. along with backup quarterback Chase Daniel. They beat Pederson to the building - he got there at 5:45. Practice started at 11:30.
Wentz is spending more time cramming for his debut after being promoted from No. 3 quarterback to starter last Saturday when the Eagles traded Sam Bradford to Minnesota.
''Extra preparation is pretty normal,'' Wentz said. ''This is just the beginning of the new normal.''
Part of the reason some teams didn't value Wentz as highly as Philadelphia was the fact he played at a Division II school. Wentz made 23 starts at North Dakota State, leading the Bison to consecutive FCS championships.
''Coming from a smaller school, you kind of have a chip on your shoulder so to speak,'' he said. ''It doesn't matter where you come from, if you can play, you can play.''
Cleveland's defense is wary of Wentz, even if he missed the last three preseason games with injured ribs.
''He didn't play at a D-I school, but they obviously see a lot in him,'' Browns cornerback Joe Haden said. ''We are definitely excited to go out there and try to mix it up. He is not really experienced and hasn't seen too many different defenses, so just going to try and disguise and go after it.''
---
AP Sports Writer Tom Withers in Cleveland contributed to this report.
---
AP NFL website: www.pro32.ap.org
---
Follow Rob Maaddi on Twitter: https://twitter.com/AP-RobMaaddi
---
---