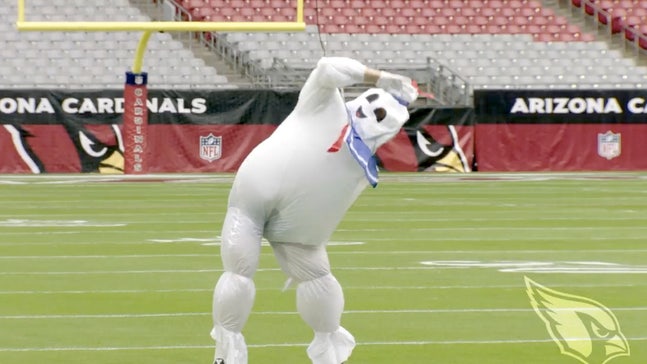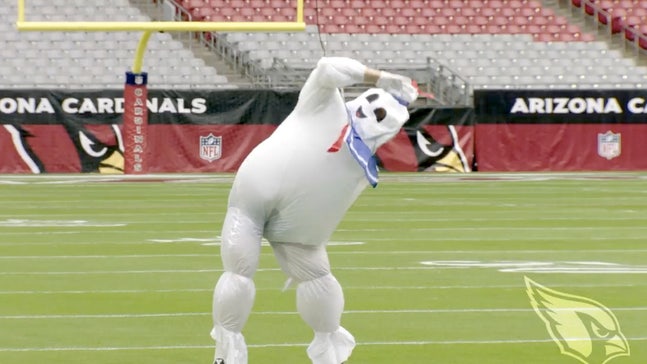 Carson Palmer takes the field in his most ridiculous costume yet
Published
Nov. 15, 2016 2:14 p.m. ET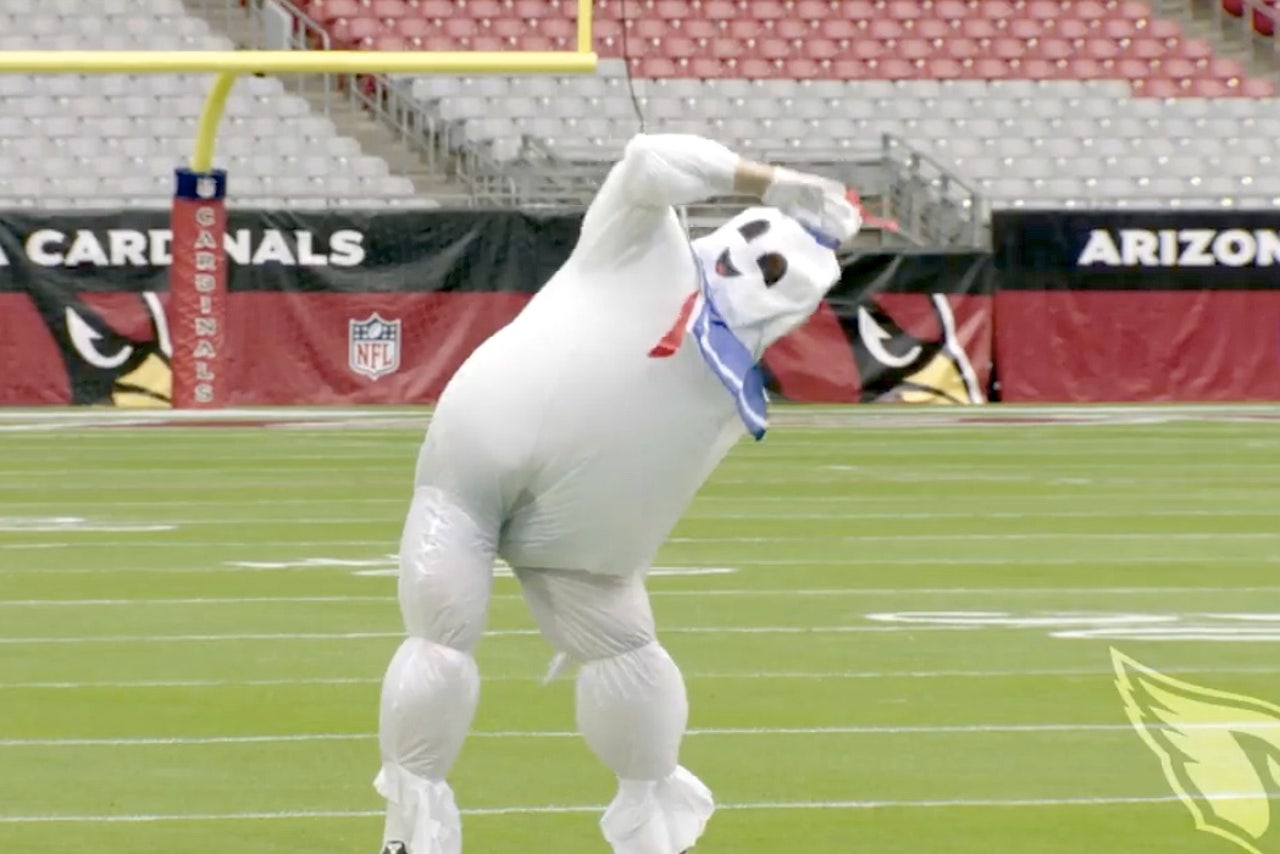 The Arizona Cardinals certainly aren't the only NFL team to have a weekly quarterback competition, but not every squad punishes the loser the way the Red Birds do.
Carson Palmer lost this Friday's quarterback contest, and he paid the price before Sunday's game against Tampa Bay. Rather than coming out for warmups wearing his usual gear, Palmer was sporting a Stay Puft marshmallow costume, which didn't exactly … stay puffed.
This is equal parts creepy and hilarious. Yet, it still might not be as bad as the outfit he wore last season. At least he wasn't wearing a skirt this time.
Matt Barkley also wore a fairly hilarious outfit last season, too.
---
---