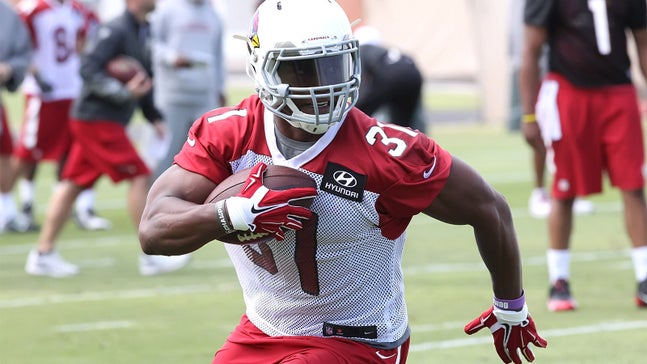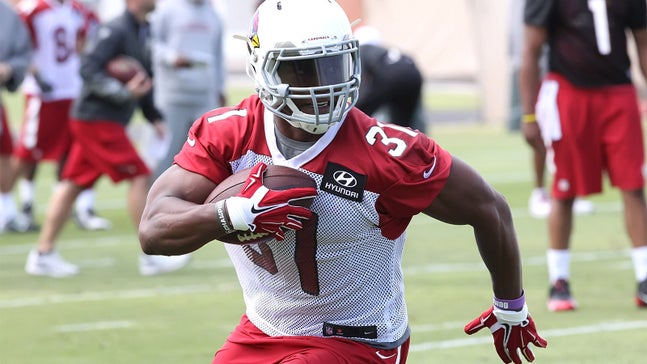 Cardinals rookie RB Johnson shines in blitz protection
Published
Dec. 7, 2015 11:33 p.m. ET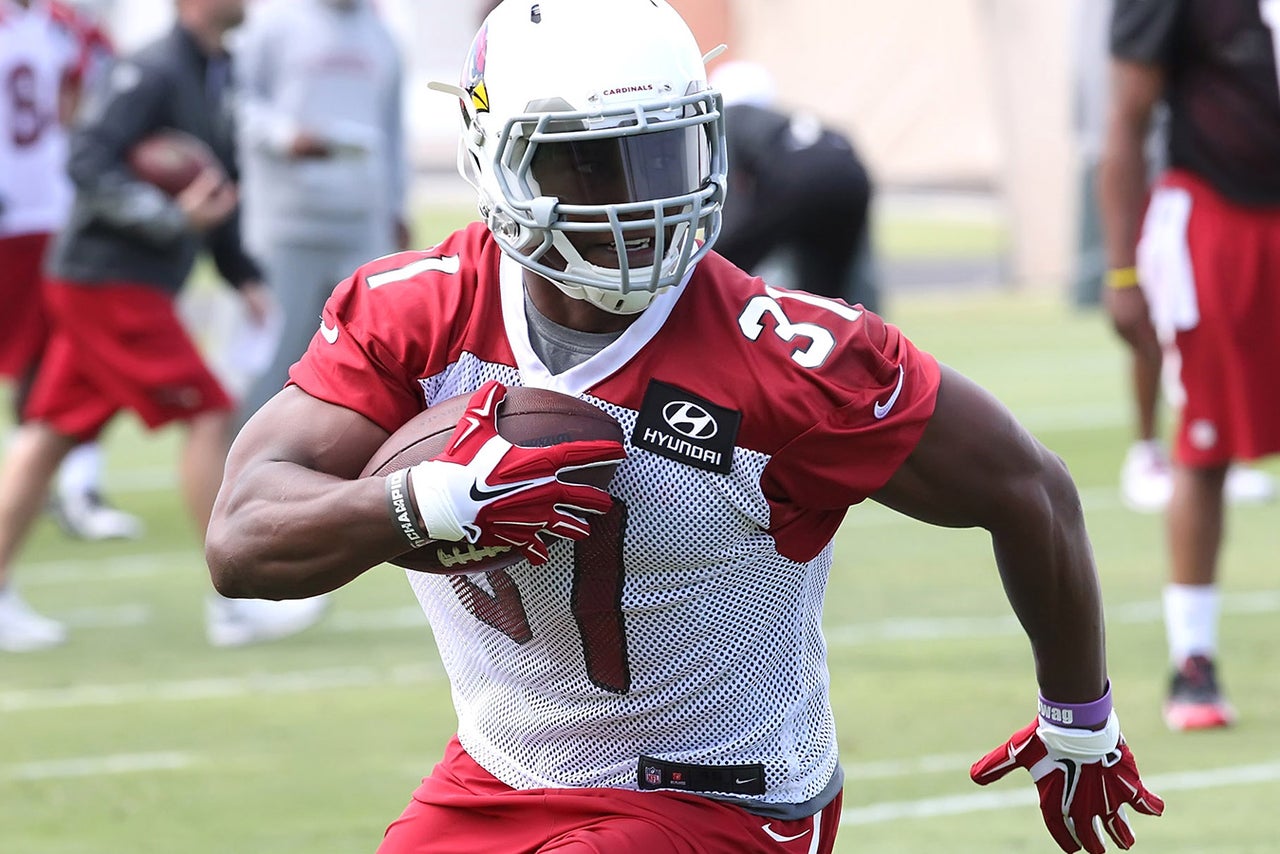 Arizona Cardinals rookie running back David Johnson drew plenty of praise from his teammates for his efforts in his first career start.
Johnson stepped up in the absence of injured running backs Chris Johnson and Andre Ellington and rushed for 99 yards on 22 carries while catching a touchdown pass in a 27-3 victory over the St. Louis Rams.
The 6-foot-1, 224-pound Johnson made an impression for more than his powerful running. He also more than held his own in pass protection, particularly against the blitz.
"He did a great job, starting from the first play on," Cardinals coach Arians said. "(Rams safety T.J. McDonald) is a powerful blitzer and he took him on. Time and time again, he'd have either McDonald or the linebackers, and he didn't miss any assignments and I don't think he missed any blocks."
Quarterback Carson Palmer was sacked twice in the contest, but he said Johnson did a "phenomenal" job in handling St. Louis' pass rush.
"He had some really difficult pickups because of the angle he was trying to attack the guy coming full speed," Palmer said. "I know one of them he got knocked down pretty good but he got the guy and that's all that matters."
---
---