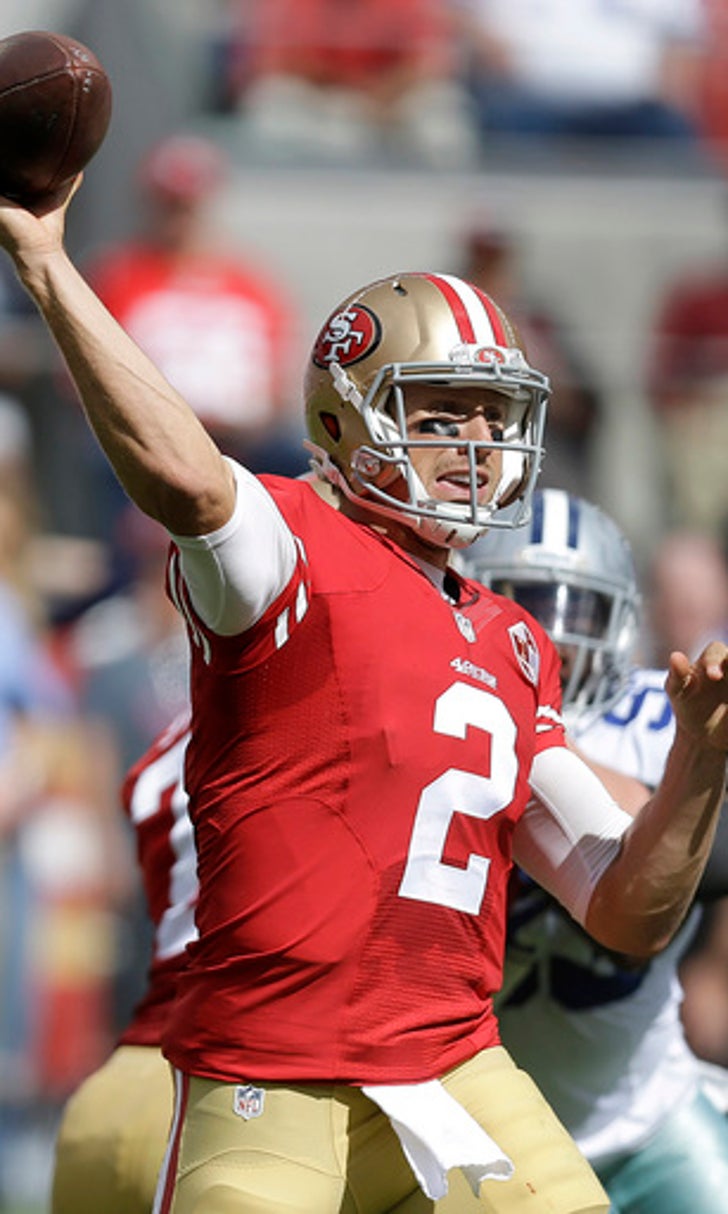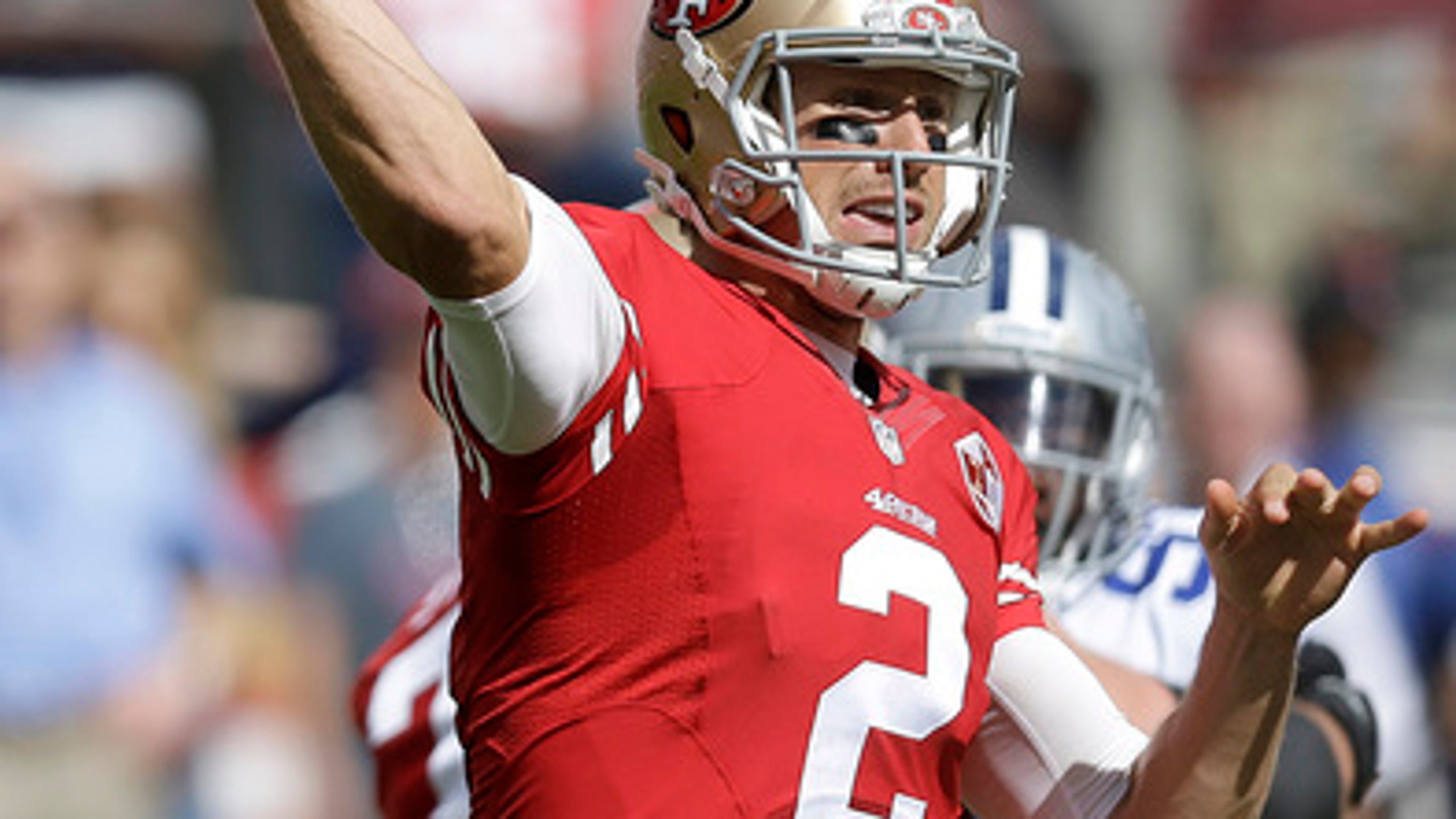 Cardinals, Niners look to bounce back from slow starts
BY foxsports • October 5, 2016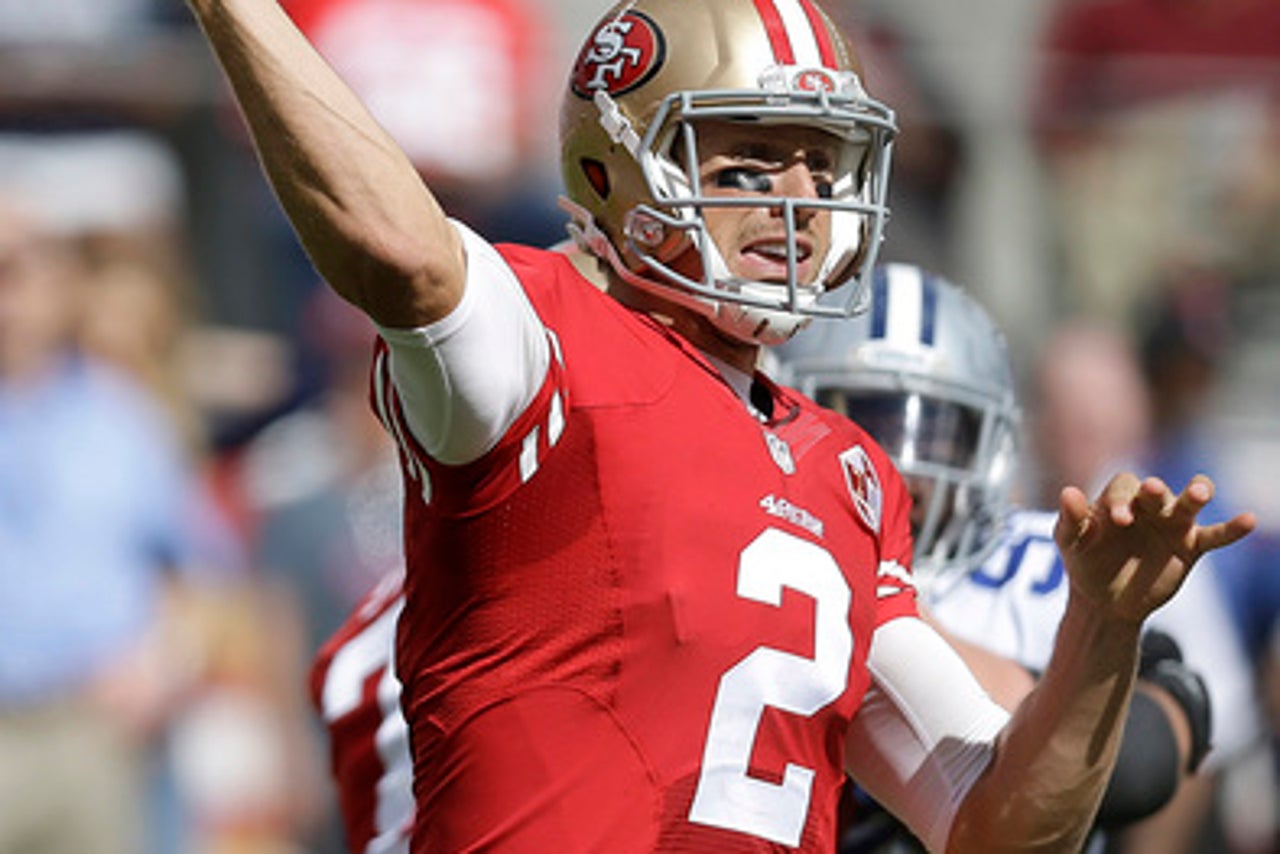 SANTA CLARA, Calif. (AP) The preseason expectations for the Arizona Cardinals and San Francisco 49ers were at opposite ends of the spectrum.
A year after making it to the NFC title game, the Cardinals believed they had the ingredients to take that next step and possibly win the Super Bowl. The Niners were more in a rebuild situation with first-year coach Chip Kelly and an unsettled quarterback situation.
A quarter of the way through the season, the teams are surprisingly in the same spot: last place in the NFC West heading into Thursday night's meeting after opening the season 1-3.
''We feel like our backs are against the wall because when we came into the season, everyone was patting us on the back,'' Cardinals cornerback Patrick Peterson said. ''Now it's like, `these guys are pretenders.' That's kind of the persona we had in years previously, that we had to prove something.''
Arizona will have to do it without starting quarterback Carson Palmer, who is out with a concussion. The Cardinals will turn to Drew Stanton, who went 5-3 as a starter in 2014 when Palmer was injured.
San Francisco is sticking with Blaine Gabbert at quarterback despite having the least productive passing offense in the NFL through four games. Kelly has said backup Colin Kaepernick is not 100 percent after three offseason surgeries and Gabbert showed signs of progress in last week's loss to Dallas.
He started the game by leading two straight TD drives before the offense stalled and got just one field goal the rest of the game.
''I think the improvement's going to happen every week,'' Gabbert said. ''The more reps you get in a game, the more and more Chip and I are on the same page. He's calling a certain play, I know why he's calling that play. He sees something on the field. When we get on that same page we're really going to take off.''
Here are some other things to watch when the Cardinals visit the Niners:
STANTON THE SUB: Stanton will make his first start since 2014. He's thrown just 40 passes the past two seasons. He completed 54.9 percent for 1,626 yards, six TDs, five INTs and a 76.3 rating during his half season as starter two years ago.
''We don't change anything we do,'' coach Bruce Arians said. ''He's extremely knowledgeable in the offense and I feel very comfortable with him in there.''
REPLACING BOWMAN: The Niners lost their top defensive player and spiritual leader when linebacker NaVorro Bowman ruptured his Achilles tendon last Sunday against Dallas. Nick Bellore, mostly a special teams player in his 36 career games, is slated to make his first start on defense.
''I've been the next guy up for a long time and now my time has come, so it's time for me to prepare and perform like I know I can,'' Bellore said.
CLOSE CALLS: The Cardinals made it all the way to the NFC title game last year in part because of their ability to pull out wins in close games. Arizona won five of six in the regular season in games decided by eight points or fewer, and also beat Green Bay in overtime in the playoffs. That hasn't been the case this season when a botched snap on a potential winning field goal led to a Week 1 loss against New England, and a big punt return and two late interceptions of Stanton led to last week's 17-13 loss to the Rams.
''Close games are always won on one play here, one play there,'' Arians said. ''In the past we've made them and right now we're not making them.''
WHERE'S TORREY: San Francisco's most accomplished receiver, Torrey Smith, was mostly invisible last week against Dallas. He wasn't targeted on a single pass until the fourth quarter and finished with one catch for 3 yards. Smith had a chance for a go-ahead TD when he got behind the defense on one play, only to have it turn into an interception on a bad throw by Gabbert. His only other target came when he caught the 3-yard pass on fourth-and-6 to end San Francisco's comeback attempt.
''I've been getting open,'' he said. ''You can go look at the film. I've been getting open.''
TOUGH TASK: The Niners have allowed Fozzy Whitaker, Christine Michael and Ezekiel Elliott all to run for more than 100 yards the past three weeks. That's the first time since 2004 that San Francisco has allowed a 100-yard rusher in three straight games. The job doesn't get any easier this week against Arizona's David Johnson, who has 510 yards from scrimmage this season and is averaging 4.7 yards per carry.
---
Online:
AP NFL website: www.pro32.ap.org and www.twitter.com/AP-NFL
---
AP freelancer Jose Romero in Tempe, Arizona, contributed to this report
---
---