National Football League
National Football League
Cardinals lock up new, old as minicamp begins
Published
Jun. 12, 2012 10:30 p.m. ET

With all their draft picks under contract and a 14-year NFL veteran back on the team, the Arizona Cardinals opened their three-day minicamp Tuesday in typical triple-digit heat.
Arizona's first-round draft pick, wide receiver Michael Floyd, and third-round selection, cornerback Jamell Fleming, are newly signed, leaving all seven of Arizona's draft picks under contract a month ahead of training camp.
''Knowing that the first day of training camp we're going to have everybody there, that's a big deal,'' coach Ken Whisenhunt said. ''A lot of times, some of those guys, especially your top picks, ones that you're counting on, when they miss those first couple of days it seems like they're always playing catch-up.''
The newest participant in this year's workouts is no newcomer in any other way. Defensive end Vonnie Holliday signed a one-year contract on Monday to return to the Cardinals for his 15th NFL season.
The only rookie to miss the earlier voluntary organized team activity (OTA) practices was offensive lineman Senio Kelemete because he was still in school. The fifth-round draft pick was on hand for minicamp after finishing his degree in American ethnic studies at the University of Washington.
''I'm the first out of my family (to graduate), so it was a pretty big deal,'' he said.
Floyd, who has been nursing a sore quadriceps muscle, said he wanted to get the contract issue out of the way as quickly as possible.
''I was confident the whole time,'' he said. ''I'm not one of them guys who would sit out anyway.''
Floyd, who gives the Cardinals a big (6-foot-2) receiver to complement 6-3 Larry Fitzgerald, said the biggest adjustment he's had to make so far is in the speed of the game.
But, at the same time, he said, ''you don't have to worry about going to four or five classes every single day,'' as he did at Notre Dame.
As he usually does with young players, Fitzgerald has taken Floyd under his wing.
''Just making sure that I do keep my head in the playbook, because that's the only homework that I have,'' Floyd said. ''He tries to make sure I make less errors on the field and that I know for sure what defenses look like.''
Holliday toyed with the idea of retirement but eventually decided his enthusiasm level was what is required for another season.
''There were some times there where you sit and ponder a little bit. `Can I gear it up?''' he said. ''This is the hardest part, the offseason, the workouts, getting your body ready, mentally getting prepared to go into another season is the hard part. I've been able to do that. So I'm looking forward to the opportunity of going to training camp, competing and being a part of this team and making a big push.''
Holliday said ''it's crazy'' to think he is entering his 15th NFL season.
''Sitting here at 36 years old, year 15, having this opportunity,'' he said. ''I told coach Whis, (general manager) Rod Graves, I'm thankful for this opportunity to come back out and compete. So many guys that I came in with, they're not playing anymore. There's only a few guys left - Peyton (Manning), London Fletcher, there's not many guys. In physicals, we're going through birthdays and I say I'm 36 and guys are like `Wow.' I had one guy say `Are you the same Vonnie Holliday I grew up watching?'''
The Cardinals didn't have cap room to re-sign Holliday and another longtime NFL player, linebacker Clark Haggans, until they were able to complete a long-term deal with defensive end Calais Campbell. That move cleared some space under the salary cap to bring the veterans back to add experience and depth to a defense that could be the team's strength.
Kelemete was able to take part in the commencement ceremony in Seattle on Saturday before heading to Arizona. Now, the focus is football, switching from the tackle position he played in college to the guard the Cardinals envision him being.
Asked how much catching up Kelemete has to do after missing OTAs, Whisenhunt said, ''a lot.''
''A lot for that position,'' he said. ''It's not so much the scheme. That's hard enough, but when you go against our defense and what they do. For 10 practices plus the 11th today and you're seeing all the different looks, the stunts, the gap pressures, those kinds of things, it's hard to look at it on film and understand what's going on. So it's going to be a little bit of a learning curve for him.''
The Cardinals report to training camp in Flagstaff on July 24.
---
---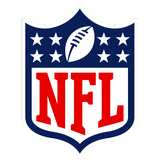 Get more from National Football League
Follow your favorites to get information about games, news and more
---