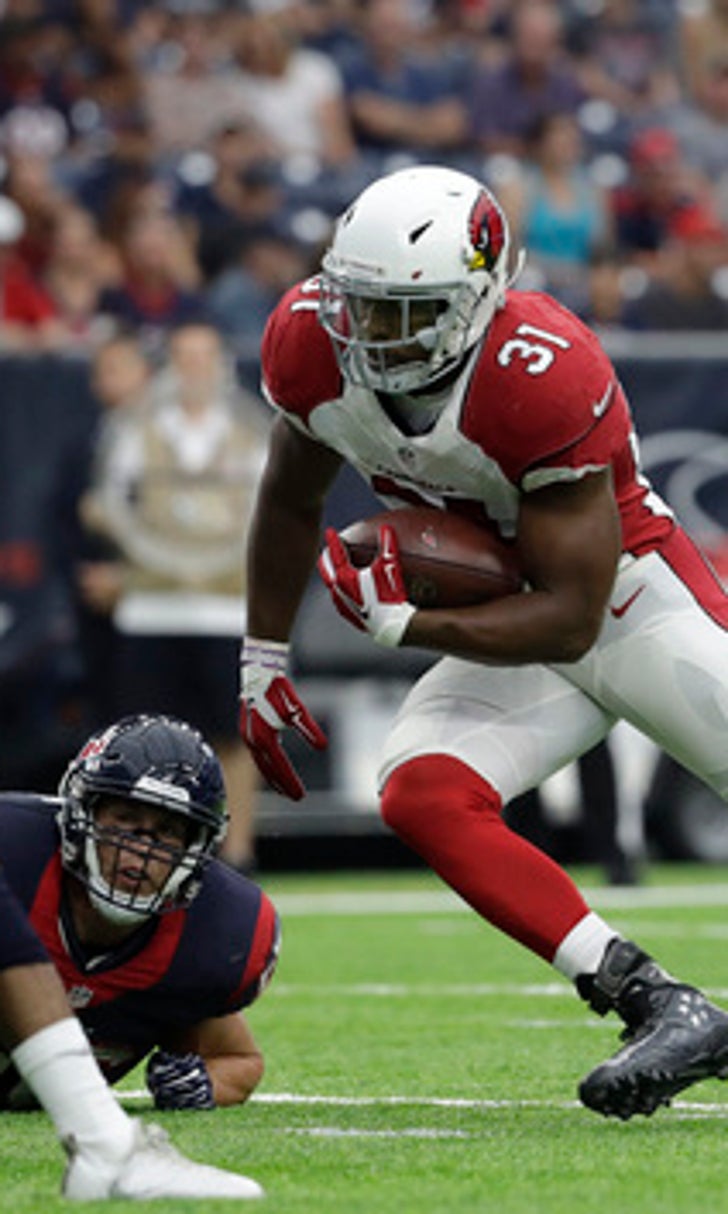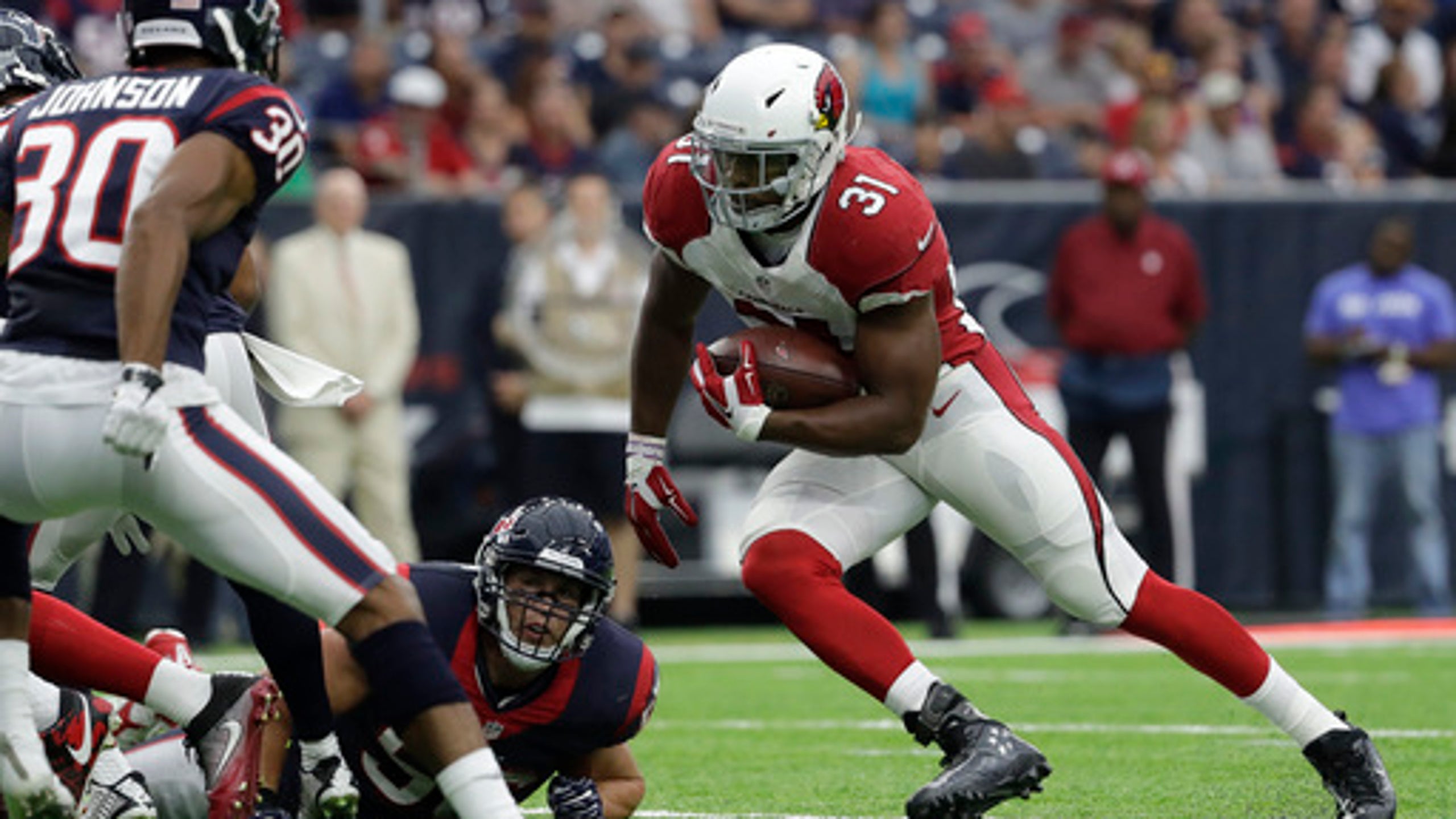 Cardinals bring impressive depth at running back
BY foxsports • August 30, 2016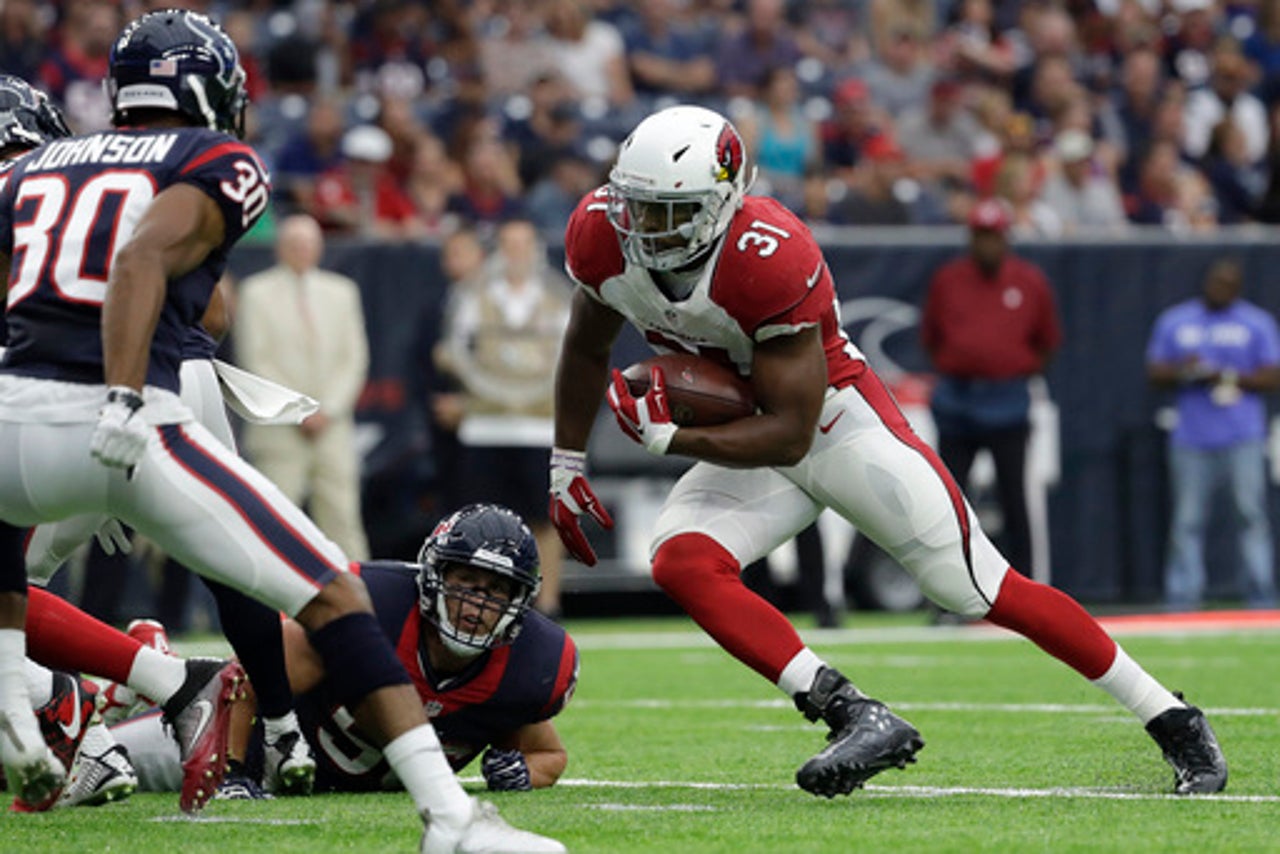 TEMPE, Ariz. (AP) The Arizona Cardinals have had some issues this preseason. Running the ball has not been one of them.
Of course, there's David Johnson, expected to be among the best in the NFL. But there's also Chris Johnson and Andre Ellington.
Behind a rebuilt offensive line, the trio has been impressive, particularly in Sunday's loss at Houston.
The Cardinals rushed for 165 yards in that game, more than 100 of them in the first half against a lineup mostly of Houston starters.
''It really is looking good,'' David Johnson said. ''We can all play.''
Much has been written about David, the second-year pro from Northern Iowa. No doubt he will get the most carries. But there will be plenty of time on the field for Chris Johnson, the veteran who was having a big season before he went down with a knee injury a year ago, and for Ellington, who finally is healthy and will return kickoffs and punts as well as provide a fast, big-play threat off the bench
''Every time (they get the ball) it looks like they're going to break it to the house,'' Arians said after practice Tuesday. ''That's a beautiful thing. David doesn't have to play tired whatsoever.''
There seems to be no jealousy among the three, certainly not from Chris Johnson, who chose to return to Arizona because he liked it there, appreciated the opportunity the team gave him a year ago and wants to win.
''We're easygoing, get along,'' he said. ''I'm having fun out there, just trying to win games.''
David Johnson has embraced the hype that surrounds him.
''I feel great,'' he said. ''Like I've been telling everyone, my teammates and my friends, how much different it is for me from last year to now. It's like night and day.''
His finish to last season brought on predictions for a big sophomore year.
David led the Cardinals in touchdowns last season with 13. With Chris Johnson and Ellington both down with injuries, David started the final five games, rushing for 442 yards and four touchdowns in 90 carries and caught 17 passes for 216 yards and one TD.
He's come a long way from the wide-eyed rookie he was a year ago.
He's leaned on Chris Johnson's experience, asking lots of questions.
''David's a very humble guy and, on top of that, he's a very talented guy,'' Chris said. ''There's a lot of linebackers in this league that can't take him one on one. He's got great hands. If he wanted to play receiver, he could do that. That's how good he catches the ball.''
But don't overlook the other Johnson.
Chris was one of the great comeback stories in the NFL last year before a season-ending knee injury. In 11 games, the 30-year-old back rushed for 814 yards, averaging 4.3 yards per carry. He joined the team late in training camp with a bullet still in his shoulder from an offseason drive-by shooting.
''I think I'm way better than last year,'' he said. ''I was coming back last year from being shot, not being in shape. This year I'm in shape. I can use my hand a lot more this year.''
One way to get on the field is to catch the ball, and Chris Johnson said he's has been working on that. Ellington lines up at times at wide receiver. So does David Johnson.
After all, Arians does love to throw the ball. But with this trio of backs, expect a lot of activity on the ground, too.
Notes: Arians said safety Tyrann Mathieu and wide receiver John Brown were cleared to play but whether they do Thursday night remains to be seen. Mathieu is returning from ACL surgery and Brown has been out with a concussion since early in camp. ... The Cardinals made two roster moves to get to the 75-man limit. They placed cornerback Elie Bouka on injured reserve with a leg injury and reached an injury settlement with cornerback Alan Ball. ... Arians said 12 players are vying for the final four spots on the roster.
---
Online:
AP NFL website: www.pro32.ap.org and AP NFL Twitter feed: http://twitter.com/AP-NFL
---
---