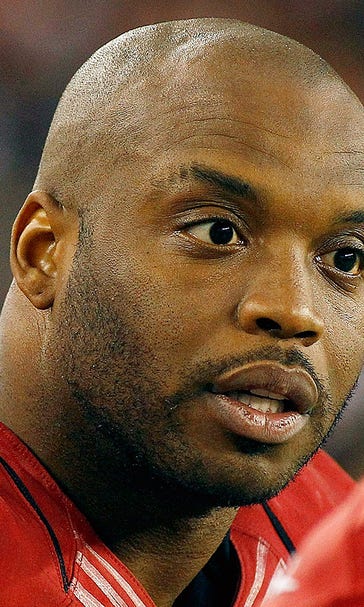 Cardinals' Abraham leaves team, considering retirement after concussion
September 10, 2014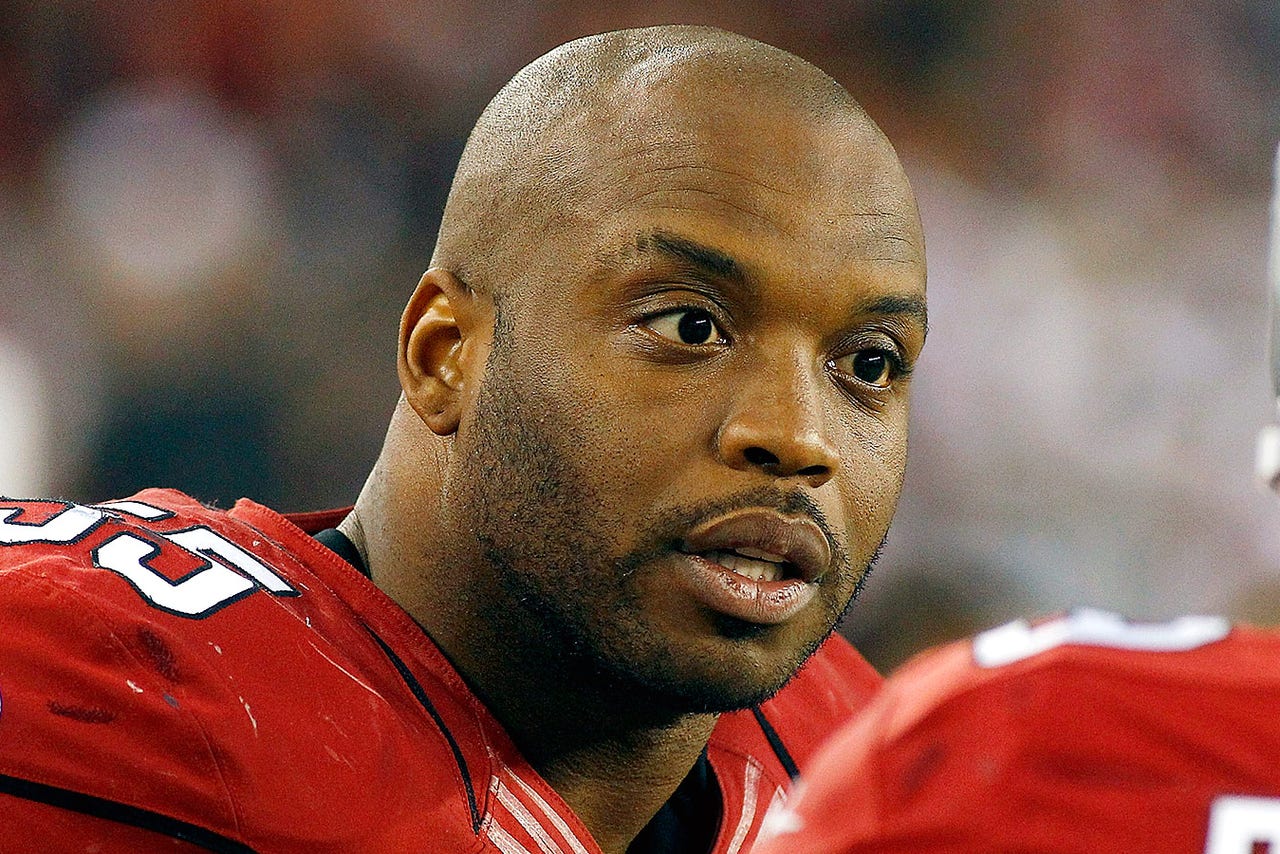 TEMPE, Ariz. — Outside linebacker John Abraham has left the Arizona Cardinals and is considering retiring from the game.
Cardinals coach Bruce Arians said on Wednesday that Abraham, the game's active sacks leader and ninth on the NFL's career list with 133 1/2, has been granted a leave of absence. The team obtained a roster exemption, using it to re-sign linebacker Marcus Benard.
The 36-year-old Abraham sustained a concussion in Monday night's 18-17 season-opening victory over San Diego. But Arians said he had a long talk with Abraham on Tuesday and the concussion was not the main reason the player was considering leaving the game.
Arians said that while Abraham goes through the NFL-mandated concussion protocol, he ''will determine if he wants to continue playing football, whether his heart's still in it and he has the fire and desire to do it.''
Abraham, in his 15th NFL season, has five days under NFL rules before the Cardinals must either reinstate him or declare him out for the season.
He missed nearly all of training camp to undergo rehabilitation treatment for an alcohol problem. The rehab stint came after he was arrested in suburban Atlanta and charged with drunken driving.
''With all the things that he's gone through in the last month, he's got a lot of things outside of football that he's never dealt with before,'' Arians said. ''There are some people that can help him in that regard. I'm not one of them.''
Arians said that ''there are things I'm not clinically smart enough to know what depression is and things like that, so there's many issues that could be involved.''
Abraham, who had no tackles against the Chargers, expressed concern about whether he was hurting the team, Arians said.
''If that game on 'Monday Night Football' and that atmosphere didn't have you flying around like always or more, then something's missing,'' the coach said, ''and that's basically what he reflected to me. He said `There were times in that game I wasn't in it and it's not fair to my teammates. I've got to decide if this is still what I really want to do.'''
Abraham is in the second year of a two-year contract. He led the Cardinals with 11 1/2 sacks last season and made the Pro Bowl for the sixth time. He needs nine sacks to pass Michael Strahan for fifth on the career sacks list.
Abraham played six seasons for the New York Jets and seven for the Atlanta Falcons before coming to Arizona as a free agent.
''We're all hoping and praying for him, hoping he returns back to normal,'' quarterback Carson Palmer said. ''Obviously, we're going to miss him and miss his production. Somebody else has to step up. Coach Arians' motto is next man up. Somebody's got to find a way to replace his production.''
The injury is another significant loss for the Arizona defense. Defensive tackle Darnell Dockett tore an ACL in training camp and is out for the season. The team already was without its two standout inside linebackers from a year ago. Karlos Dansby left for Cleveland via free agency and Daryl Washington is suspended for the season for violating the NFL's substance-abuse policy.
Arians said Abraham told him that this was his first concussion, something that teammate Lorenzo Alexander doubts is true.
''Playing this game everybody's had multiple concussions. Whether or not they're diagnosed is something totally different,'' Alexander said. ''I'm pretty sure he's had multiple concussions throughout his career like we all have. This was probably his first documented one.''
Arians said Sam Acho would move into Abraham's spot.
''John's a leader. He's a guy that leads by example,'' Acho said. ''You look at his film, the way he plays the game. I watch John's film to see what I can do better.''
---
---