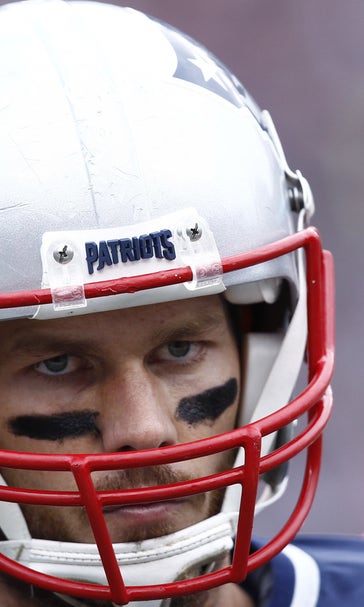 Can Tom Brady play well into his 40s?
October 30, 2015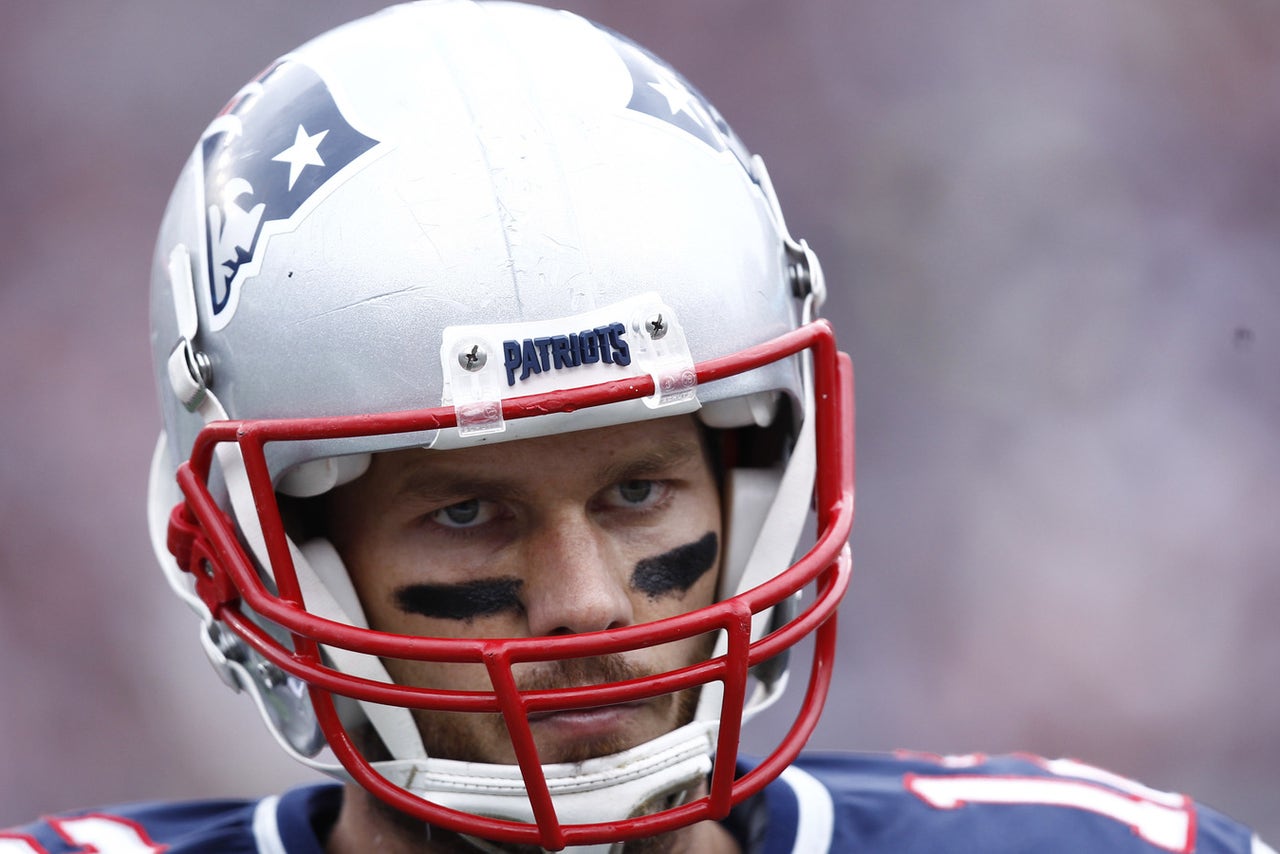 By Shaun Ranft
Wouldn't it be nice if we could do everything we loved doing for as long as we wanted to?
For Tom Brady, that would mean playing football. Last week during a conference call leading up to New England's game against the New York Jets, the question of how much longer he thought he could play in the NFL came up.
His answer?
"I'd like to play a long time… There's a lot that goes into playing well — I've played with a lot of great teammates. But I want to play for a long time. Maybe 10 more years."
Okay, I'll play along.
Brady has had one helluva career. He has four Super Bowl rings to his credit—including last year's, maintains a career passer rating of 96.5, and has secured two Most Valuable Player awards.
This will be his 15th year as a starting quarterback in the NFL; he's 38 years old. Whether we like it or not, Father Time finds us, and he isn't keen on waiting.
But as I said earlier: I'll play along. First, how many other quarterbacks have played into their 40s?
Other Quarterbacks Who Have Played Into Their 40s
Brady isn't 40 years old yet, but here's a handful of quarterbacks who played until they were 40 and beyond:
Dave Krieg (40)
Matt Hasselbeck (40)*
Brad Johnson (40)
Joe Ferguson (40)
Vince Evans (40)
Brett Favre (41)
Mark Brunell (41)
Earl Morrall (42)
Doug Flutie (43)
Vinny Testaverde (44)
Warren Moon (44)
Steve DeBerg (44)
George Blanda (48)
*active
Worth noting: 112 starts were made (or an average of 8.62 per QB) after these men turned 40. Of those starts, Favre, Testaverde, and Moon accounted for 94 of them (roughly 84 percent).
Let's Say It Could Happen; How?
Brady's Approach
Oftentimes you'll hear people mutter that their occupation "is their life." I think that's how Brady feels about football. Everything he does in the offseason, in practice, and in the game is geared towards him being the best he could possibly be.
Not that he could get away with it under coach Bill Belichick, but despite his already-established legacy, Brady doesn't just simply go through the motions.
He still excels, and continues to make those around him better.
Previous Success Stories
This was a little more difficult to find, but there are a few quarterbacks who have put together solid seasons past the age of 40.
Favre had arguably the greatest season of his career in 2009 with the Minnesota Vikings at age 40: 68.4 percent completion rate, 4,202 yards, 33 touchdowns, seven interceptions, and a career-high passer rating of 107.2.
In seven starts in 2003, a 40-year-old Testaverde tossed seven touchdowns and only two interceptions, completing 62.1 percent of his passing and registering a rating of 90.6.
Brady is better than both of them.
Moon had moderate success in his age 41 and 42 seasons, throwing for 36 touchdowns and 24 interceptions (only eight in 1998), with an average passer rating of 80.2.
QB-Friendly Era
In this day and age, the NFL is a passing league. It is also very protective of the quarterback. You can't hit him them too high or too low. If you're putting your arms up to attempt to deflect a pass and knock the quarterback on the head—even if it's lightly—you'll get flagged.
That's why guys like Aaron Rodgers and Andrew Luck could probably stick around a long while. Even if it meant playing until they were 40. Despite the punishment Rodgers took earlier in his career (he was sacked more than anyone in 2009, 2012), he's sharp enough to keep playing for years at a high level.
Despite his rash amount of turnovers on a yearly basis, so is Luck. Keep in mind, he's only 26.
Bill Belichick
These two have won everything together. There is no better coach in the NFL, and it's arguable that there's no better quarterback either. Belichick has gotten the best out of Brady since just about day one, and they do not miss a beat together.
I believe that when the day comes and Belichick decides to call it a day, Brady will join him. And vice-versa.
Why It's Unlikely
Previous Failures
Remember that list from earlier? While there's some evidence to suggest one could hang around at 41, 41, and even 42, once it gets into the mid-40s, there's not a whole lot to write home about. At that point in your career you're either a spot-starter or strictly a backup.
Believe you me, there is no universe in which Brady settles in as a backup quarterback. Not anymore.
Again, he'll have to bank on the entire "QB-friendly era" and ride that for all it's worth. The second he starts taking more punishment than we're used to seeing, though, that's it.
Father Time waits for no man.
The Ever-Changing NFL
The Green Bay Packers aren't going to win the NFC North every year until I am no longer here. It's also unlikely they hit on a third consecutive quarterback that is as productive as Favre or Rodgers. Eventually, every team goes through a rough patch. It just takes longer for some than others.
The same can be said about New England. As long as Brady and Belichick are still there, the AFC East is theirs. Look what they did to the surging Dolphins last night. They cannot and will not be stopped, just as Brady cannot and will not be stopped.
But eventually, all things will end—good or bad.
I can't imagine a Patriots dynasty spanning two or three decades. It just doesn't work that way.
My Thoughts
This is hardly a bold prediction, but there's no way Brady plays until he's 48. I believe he truly does want to, and I also believe he truly thinks he can, but what have we said about Father Time? Look at Peyton Manning from 2012-2014; he completed 67.7 percent of his passes and averaged a passer rating of 107.5.
That was between the ages of 36-38. This year he's completed just 61.6 percent of his passes, has thrown seven touchdowns and a league-leading 10 interceptions, and holds a passer rating of just 72.5. Suddenly, he's playing like he's nearing 50. Age caught up to him. And quickly.
Then again, Brady did just go 26-for-38 (68 percent), for 356 yards and four touchdowns against an improving and confident Miami Dolphins team last night. Also, if he were to keep the pace with the numbers he's already produced this year, it'd be his best season since 2010, the last time he won the MVP award.
But he's still only 38. He's not playing like it, but as we've seen, that can change in an instant.
Remember when a handful of people thought he was done or winding down after a few rough games last year? Good times.
Brady won't play another 10 years, but it's apparent there's a bit more left in the tank than we gave him credit for.
More from The Sports Post:
---
---