National Football League
National Football League
Callahan denies allegations of Super Bowl sabotage
Published
Jan. 23, 2013 9:53 a.m. ET

Former Oakland coach Bill Callahan has denied allegations made by two of his former players that he ''sabotaged'' the Raiders in their Super Bowl loss to Tampa Bay 10 years ago.
Former Raiders receivers Tim Brown and Jerry Rice both said in recent interviews they believe Callahan undermined his own team in the Super Bowl in 2003 because of his close friendship with Tampa Bay coach Jon Gruden by altering the game plan less than two days before Oakland's 48-21 loss.
''While I fully understand a competitive professional football player's disappointment when a game's outcome doesn't go his team's way, I am shocked, saddened and outraged by Tim Brown's allegations and Jerry Rice's support of those allegations made through various media outlets over the last 24 hours,'' Callahan said Tuesday in a statement. ''To leave no doubt, I categorically and unequivocally deny the sum and substance of their allegations.''
The hubbub over a game played a decade ago began Monday when Brown said on Sirius XM Radio that he believed Callahan altered the game plan because of his close ties to Gruden, the former Raiders coach who hired Callahan, and because Callahan hated the Raiders.
''We all called it sabotage, because Callahan and Gruden was good friends, and Callahan had a big problem with the Raiders, hated the Raiders, and only came because Gruden made him come,'' Brown said.
While many of Brown's teammates, including quarterback Rich Gannon, came to Callahan's defense on radio and Twitter on Tuesday, Rice sided with Brown that Callahan's decision to shift the game plan from a run-oriented attack to a pass-heavy offense after a week of practice was done to hurt the team.
''I was very surprised that he waited till the last second and I think a lot of the players they were surprised also so in a way maybe because he didn't like the Raiders he decided `Hey look maybe we should sabotage just a little bit and let Jon Gruden go out and win this one,''' Rice told ESPN.
Both Rice and Brown also said the decision to alter the plan less than two days before the game might have contributed to starting center Barret Robbins leaving the team that Friday night to go party in Tijuana. Robbins missed a team meeting and walkthrough and was suspended for the game. He was hospitalized and diagnosed as bipolar.
Former Raiders offensive lineman Frank Middleton said in a phone interview that he didn't believe Callahan's change in game plan contributed to Robbins' problems or that Callahan purposely lost the game even if there were bad feelings between the coach and players.
''Callahan hated us,'' Middleton said. ''He didn't want to see a lot of us succeed because of who we were. I do believe Callahan had bad feelings against us. But to say he threw the game, I can't say that.''
Middleton acknowledged that the plan the team used in the game was different than what was practiced but said he didn't know if that was because Robbins had left the team and the Raiders were forced to use backup center Adam Treu.
The Raiders threw a then club-record 619 passes in the 2002 season but originally planned to run the ball more in the Super Bowl to take advantage of Tampa Bay's undersized defensive front. But Oakland fell behind early in the game and had 49 pass plays and a season-low 11 runs.
Gannon threw five interceptions, including three returned for touchdowns, in the lopsided loss.
Callahan, currently the offensive line coach for the Dallas Cowboys, said he tried to win the game and suggestions to the contrary were ''ludicrous and defamatory.''
''Any suggestion that I would undermine the integrity of the sport that I love and dedicated my life to, or dishonor the commitment I made to our players, coaches and fans is flat out wrong,'' he said. ''I think it would be in the best interests of all, including the game America loves, that these allegations be retracted immediately.''
---
---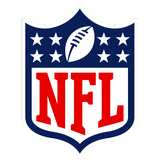 Get more from National Football League
Follow your favorites to get information about games, news and more
---